Cole Slaw is a salad traditionally made with cabbage and salad dressing. This recipe for Tri Color Cole Slaw is an update of the basic which adds extra color and flavor.
Both green and red cabbage are used in this cole slaw along with some grated carrots, green onions and fresh parsley. The dressing has a nice balance of sweet and tangy. This is simple to prepare in just a few minutes and goes great with grilled meats and chicken as well as fried seafoods.
Tri Color Cole Slaw makes a great side dish for your summer cookouts. For more cookout side ideas check out Mediterranean Pasta Salad, Greek Orzo Salad, and Herbed Potato Salad.
You might also like 30 Simple Summer Cookout Side Dishes.
If you would like to try another coleslaw check out Apple Slaw and Asian Slaw.
You might also like Broccoli Salad.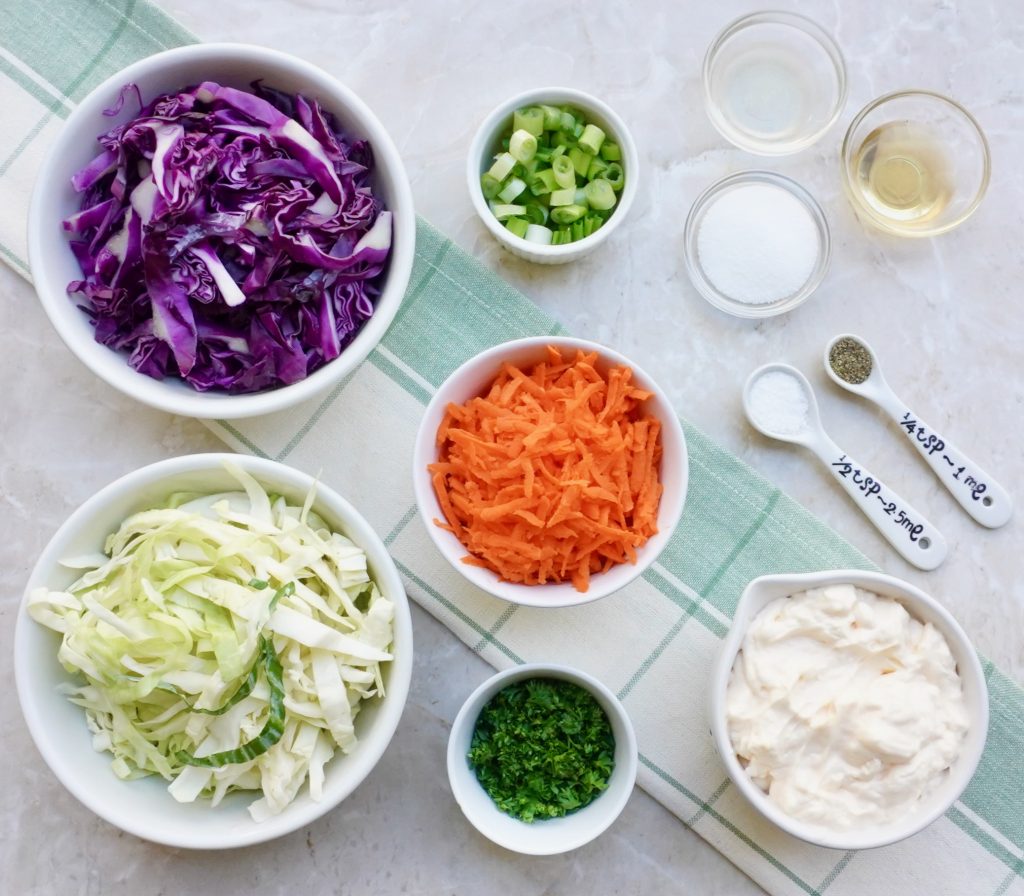 Tri Color Cole Slaw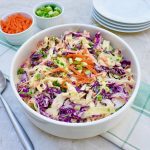 Print This
Ingredients
COLESLAW:

3 cups red cabbage, shredded

3 cups green cabbage, shredded

1 large carrot, peeled and grated

2 green onions, chopped

2 tablespoon fresh parsley, chopped

DRESSING:

1 cup mayonnaise

2 tablespoons apple cider vinegar

1 tablespoon granulated sugar

1 teaspoon lemon juice

½ teaspoon kosher salt

¼ teaspoon black pepper
Instructions
In a large bowl, combine the red cabbage, green cabbage, carrot, green onions and parsley.
In a small bowl combine the mayonnaise, apple cider vinegar, sugar, lemon juice, salt and pepper.
Add the dressing to the coleslaw and combine well.