Lemon Ricotta Waffles are perfect to serve for breakfast or brunch. The addition of ricotta cheese makes them fluffier and adding fresh lemon juice and zest to the batter really brightens them and adds nice flavor.
There seems to be an ongoing debate as to which is better, pancakes or waffles. I love them both, but there are a couple advantages to making waffles. Waffles are actually easier to cook. The waffle maker is doing all the work and in just a few minutes you have a perfectly shaped waffle without and flipping or turning. Waffles also hold the butter and syrup better in all the tiny squares.
If you are planning on a special brunch this spring, Lemon Ricotta Waffles would be a great addition.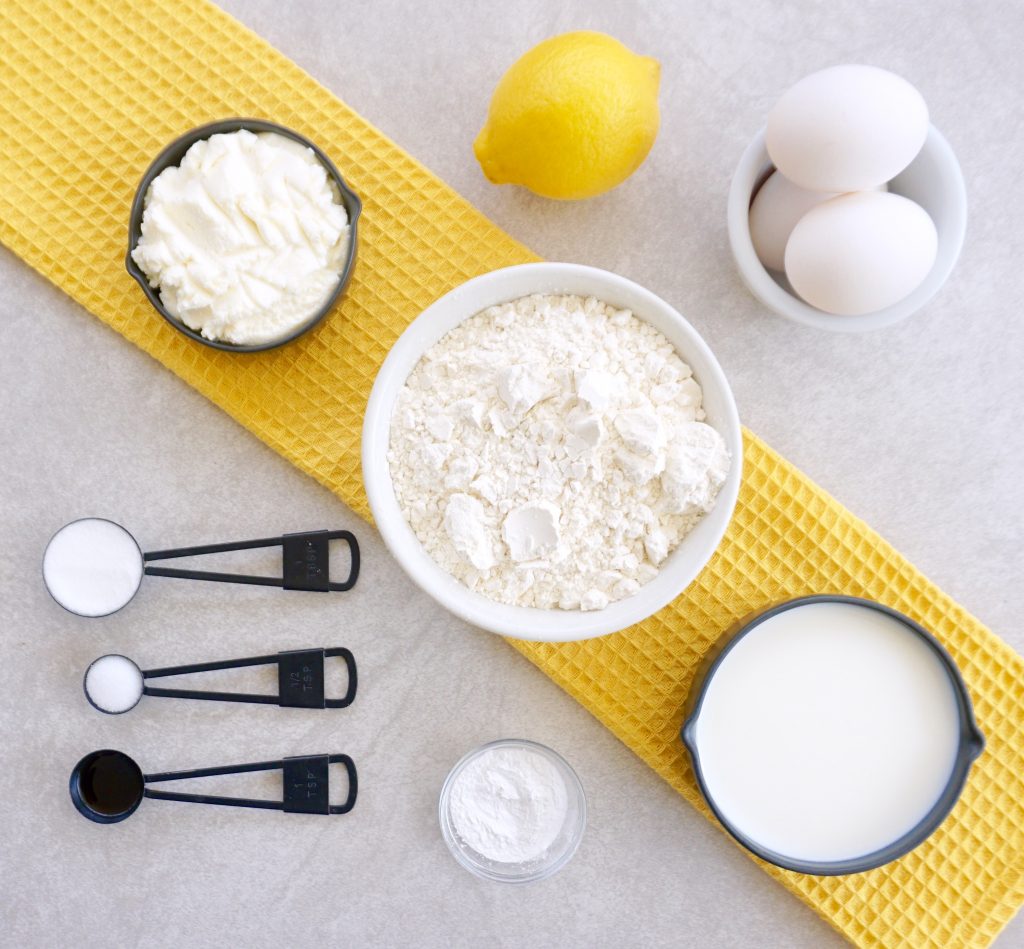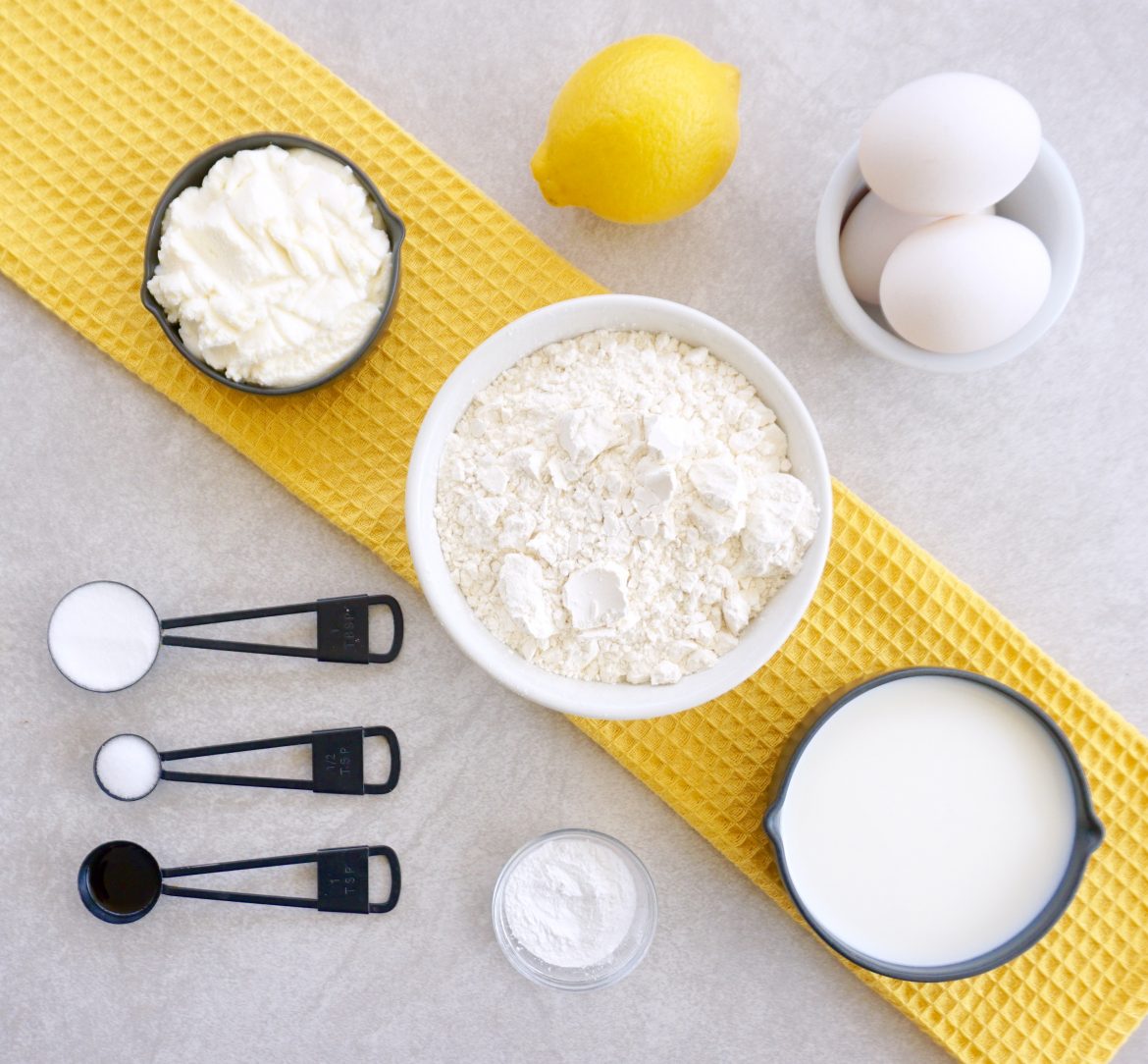 Lemon Ricotta Waffles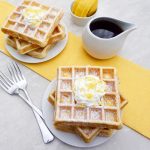 Print This
Ingredients
1 ¾ cups all purpose flour

2 teaspoons baking powder

½ teaspoon salt

1 tablespoon sugar

3 large eggs

1 cup whole milk

½ cup ricotta cheese

1 teaspoon vanilla extract

2 tablespoons lemon juice

1 tablespoon lemon zest
Instructions
In a large bowl, combine the flour, baking powder, salt, and sugar.
In a small bowl beat the eggs. Add the milk, ricotta, vanilla and lemon juice. Add to the dry ingredients and combine well. Stir in the lemon zest.
Heat your waffle maker and spray both the top and bottom with cooking spray. Fill with batter and cook until the waffles are golden and crisp, about 3-4 minutes.
Serve with maple syrup and whipped cream.
Notes
The number of waffles that each batch of batter will make depends on the size of your waffle iron.