Berry No Churn Ice Cream is easy to make at home without an ice cream maker. It's really just a simple base of sweetened condensed milk and heavy cream that is whipped stiff. You can use that base and add different flavorings to it or switch out the berries.
This recipe only has 5 ingredients and will take you under 15 minutes to put together. It is rich and creamy. You will need to make it ahead as it requires several hours of freezing time. Timing will depend on how cold your freezer is.
If you like creamy recipes made with fresh berries you might like Blueberry Parfait, Blueberry Clafoutis, and Strawberry Trifle.
If you would like to try a healthy frozen "nice cream" check out Banana Swirl Bowl.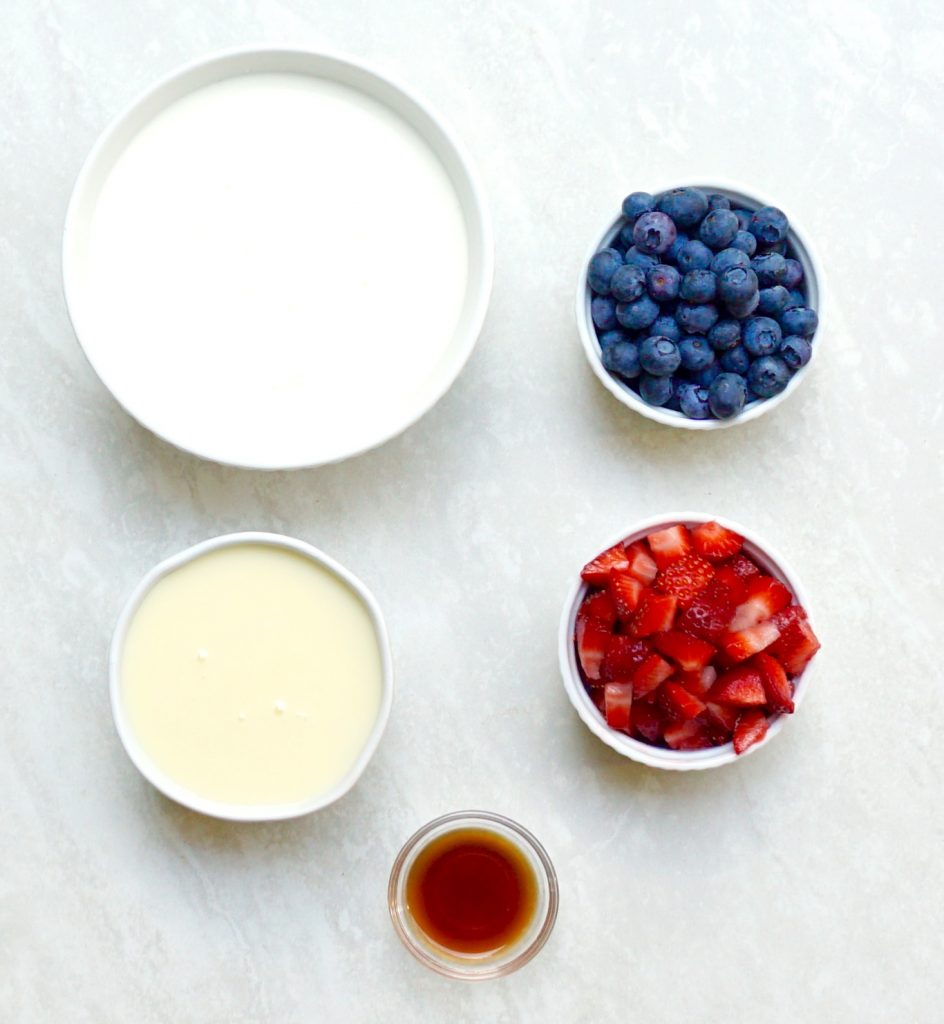 Berry No Churn Ice Cream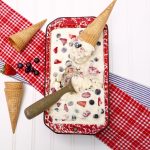 Print This
Ingredients
14 ounce can Sweetened Condensed Milk

2 teaspoons vanilla extract

2 cups heavy cream

1 cup blueberries

1 cup strawberries diced
Instructions
In a large bowl, stir together the condensed milk and vanilla extract.
In another large bowl, using an electric mixer, beat the cream on high speed until it becomes stiff .This will take a few minutes.
Using  a rubber spatula, gently fold the whipped cream into the condensed milk and vanilla. Combine well. Stir in  the  blueberries and strawberries.
Pour into a 9″ x5″ loaf pan. Place into the freezer and freeze until firm. This may take 6-8 hours.