Blueberry Clafoutis is the perfect way to enjoy blueberries this summer. It is simple to make, and delicious.
Clafoutis is a French dessert made with fruit or berries that are baked into a thick flan like batter. It is best served slightly warm with a bit of whipped cream or ice cream.
This recipe for Blueberry Clafoutis has only a few ingredients and will only take a few minutes to put together in a blender.
When blueberries are in season, there are so many ways to bake with them. Blueberry Muffins , Blueberry Lemon Scones, and Blueberry Lemon Olive Cake are some other recipes that you may want to try.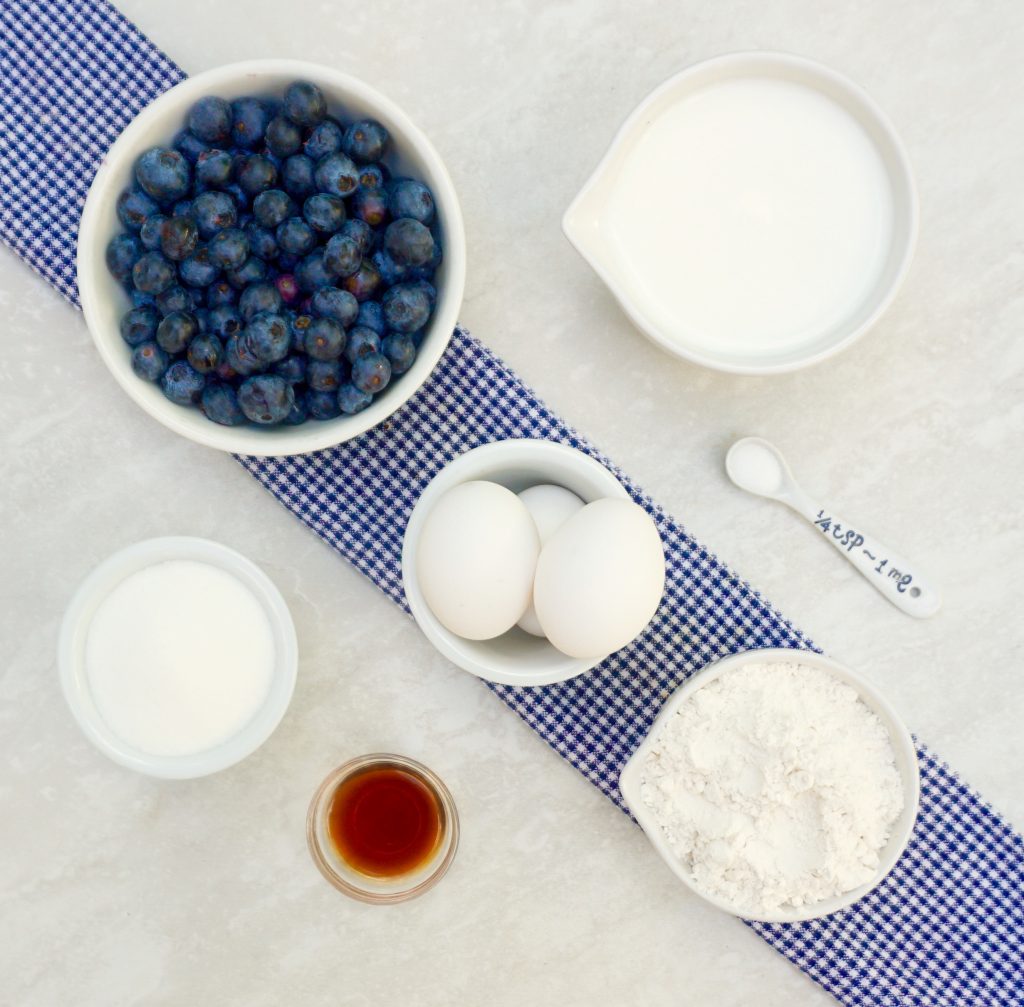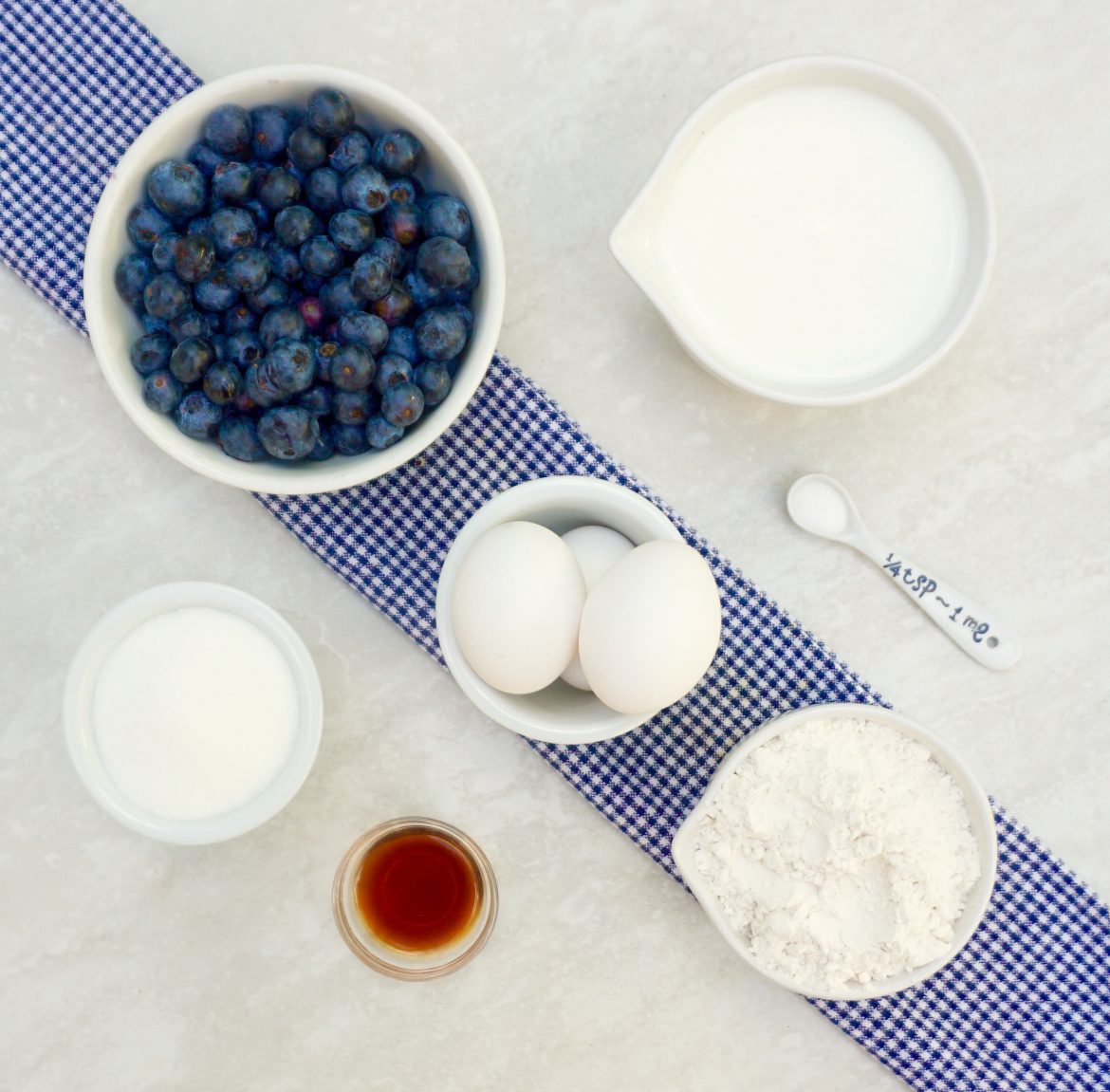 Blueberry Clafoutis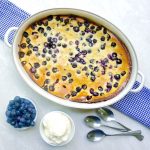 Print This
Ingredients
1 ¼ cup whole milk

2/3 cup granulated sugar

3 large eggs

2 teaspoons vanilla extract

1 cup all purpose flour

¼ teaspoon salt

1 pint fresh blueberries, washed and stems removed
Instructions
Preheat your oven to 350 degrees. Butter or grease a 9 x 13 inch baking dish.
Add the milk, sugar, eggs, vanilla, flour and salt to a blender. You can also whisk these ingredients together in a large bowl if you do not have a blender.
Add the blueberries to the bottom of the prepared baking pan and spread them out evenly.  Pour the batter over the blueberries.
Bake for 50 minutes until the top of the Clafoutis is puffed and browned.
Serve hot or warm.