Farmers Market Orzo is a simple summer side dish with vegetables that are in season right now and you can find at your local farmers market.
Summer corn, tomatoes, zucchini and yellow squash are cooked with shallots in olive oil and butter, then combined with orzo. Parmesan cheese, basil and the reserved pasta cooking water finish it off and make a light and flavorful sauce.
Orzo is a type of pasta that resembles a grain of rice. It is very versatile and light. It makes a perfect side dish, but Farmers Market Orzo is hearty enough to be a complete vegetarian meal.
If you are a fan of orzo, and summer vegetables you amy also like Orzo Salad or Orzo with Mint and Feta.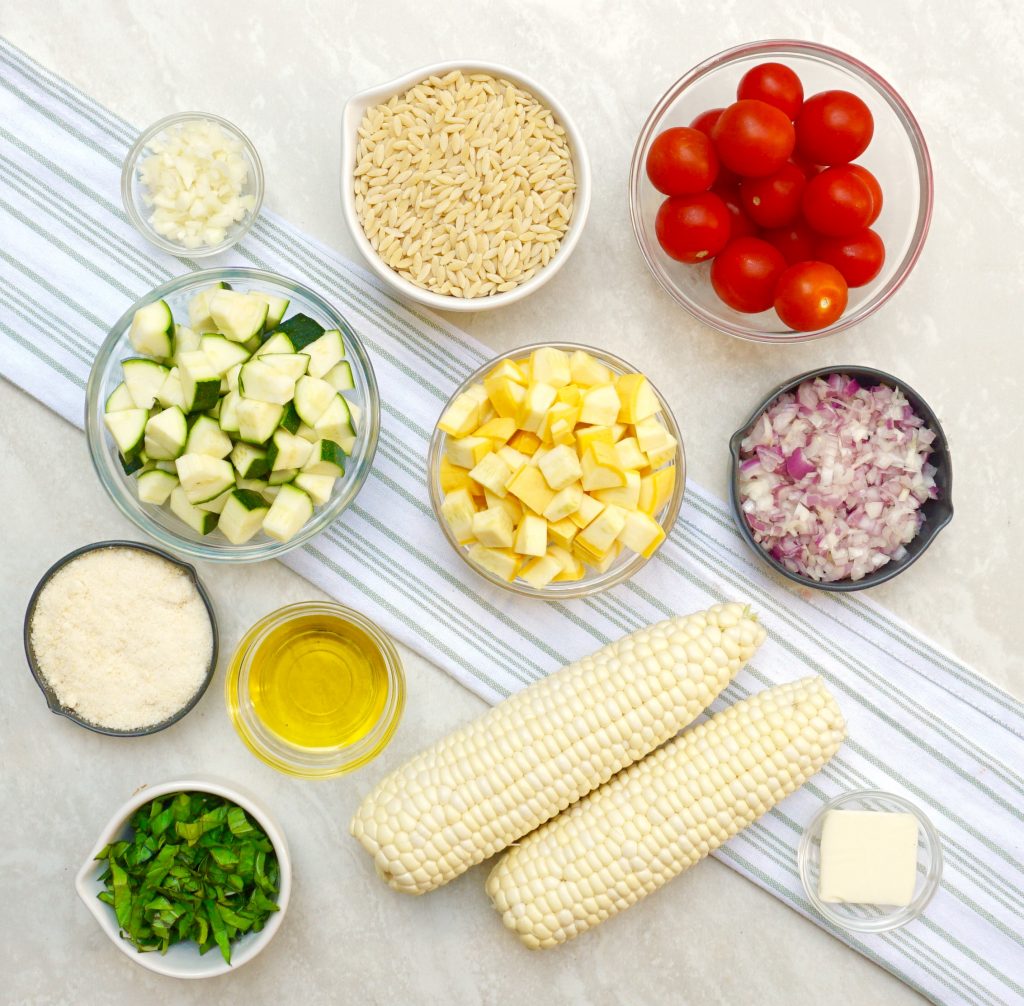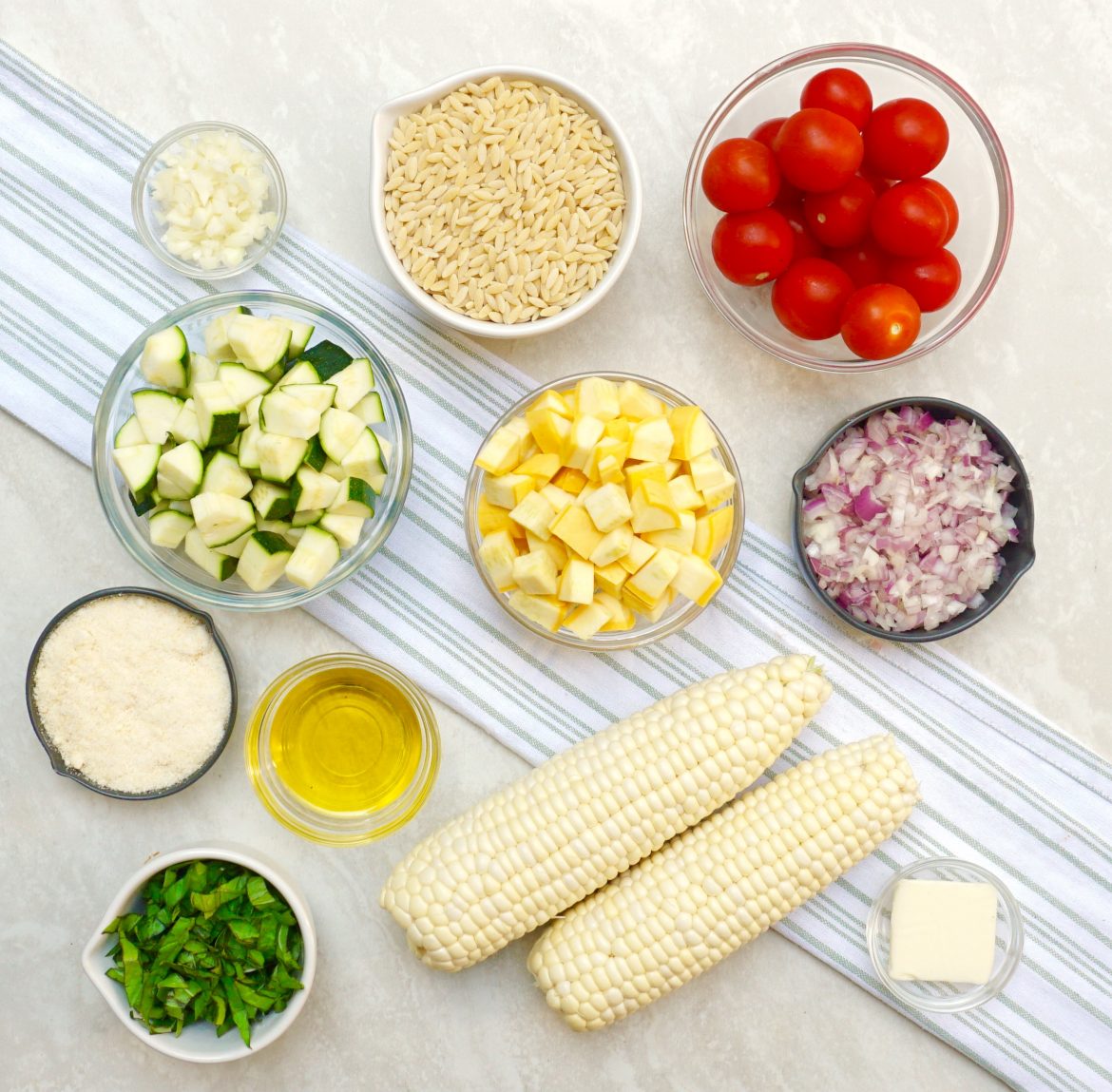 Farmers Market Orzo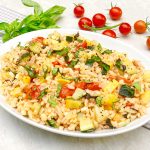 Print This
Ingredients
3 tablespoons olive oil

1 tablespoon butter

½ cup shallots, chopped

2 garlic cloves,minced

1 cup yellow squash, diced

1 cup zucchini,diced

2 ears corn, kernels removed

1 cup cherry tomatoes

1 cup orzo pasta

½ cup reserved pasta cooking water

½ cup grated parmesan cheese

½ cup fresh basil leaves,chopped
Instructions
Bring a large pot of water to a boil and cook the orzo according to the directions on the box. Make sure that you reserve ½ cup of the pasta cooking water before you drain the orzo. Drain and return the orzo to the pot.
While the orzo is cooking, heat the butter and olive oil  in a large skillet over medium low heat. Add the yellow squash, zucchini and corn and cook for 3 minutes.
Add the shallots and tomatoes to the skillet and cook for an additional 5 minutes  or until the vegetables are soft.
Add the vegetables to the pot with the orzo. Stir in the reserved cooking water, parmesan cheese and basil. Combine well.