Orzo Salad is a veggie packed, delicious, light pasta salad. Orzo is a rice shaped pasta that makes a great side dish.
It has a simple, yet flavorful dressing made with red wine vinegar, olive oil and dijon mustard. You might also like Basil Balsamic Vinaigrette for this salad.
Full of fresh vegetables, Orzo Salad  is a healthy salad that can be made any time of the year but especially goes well with just about anything you may be grilling this summer. It can be made ahead of time which is always a good thing. You can make this a day in advance. If you are looking for some other cookout recipes, check out 30 Simple Summer Cookout Side Dishes.
If you like veggie packed pasta salads, check out Mediterranean Pasta Salad, and Tortellini Salad.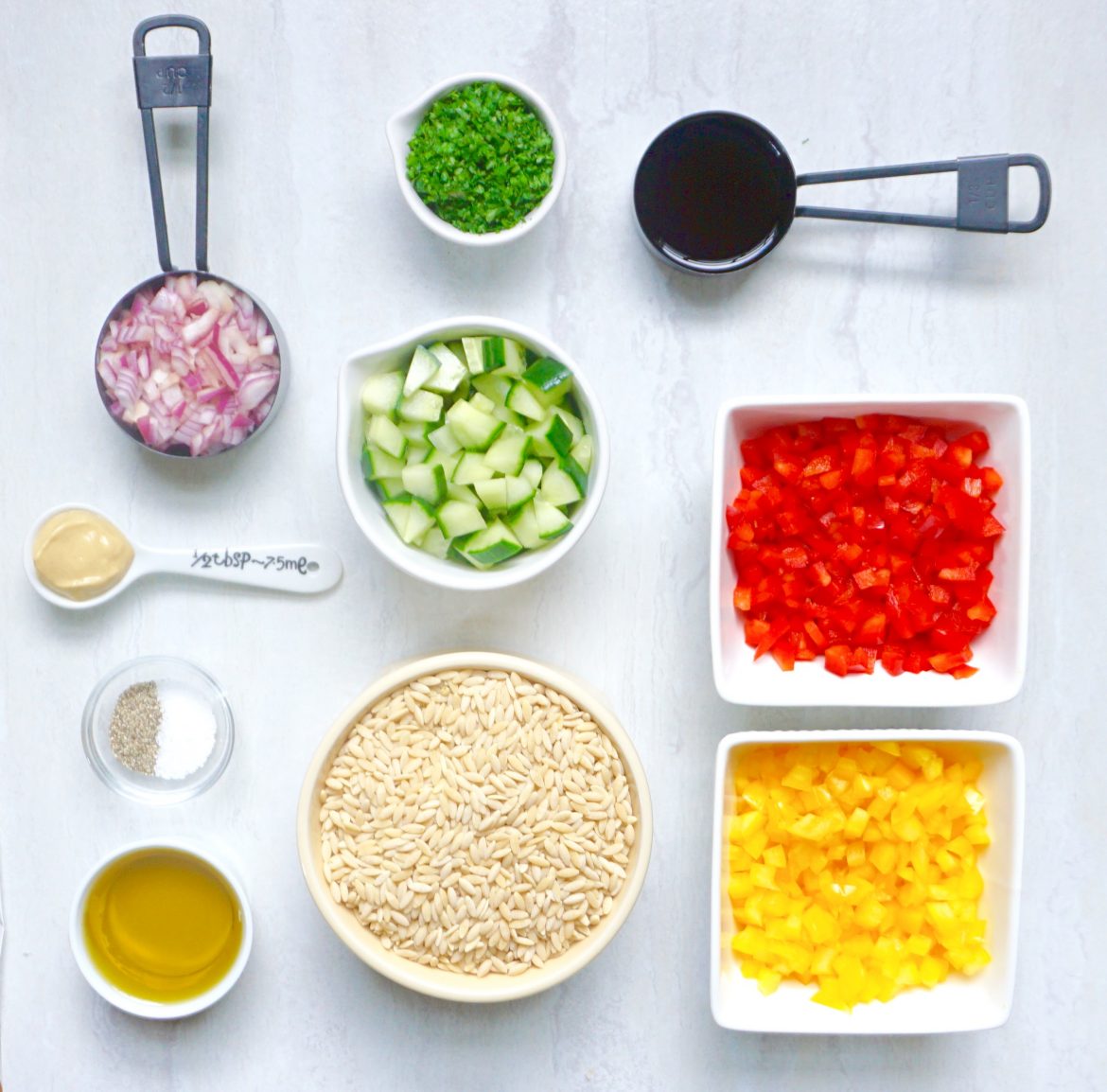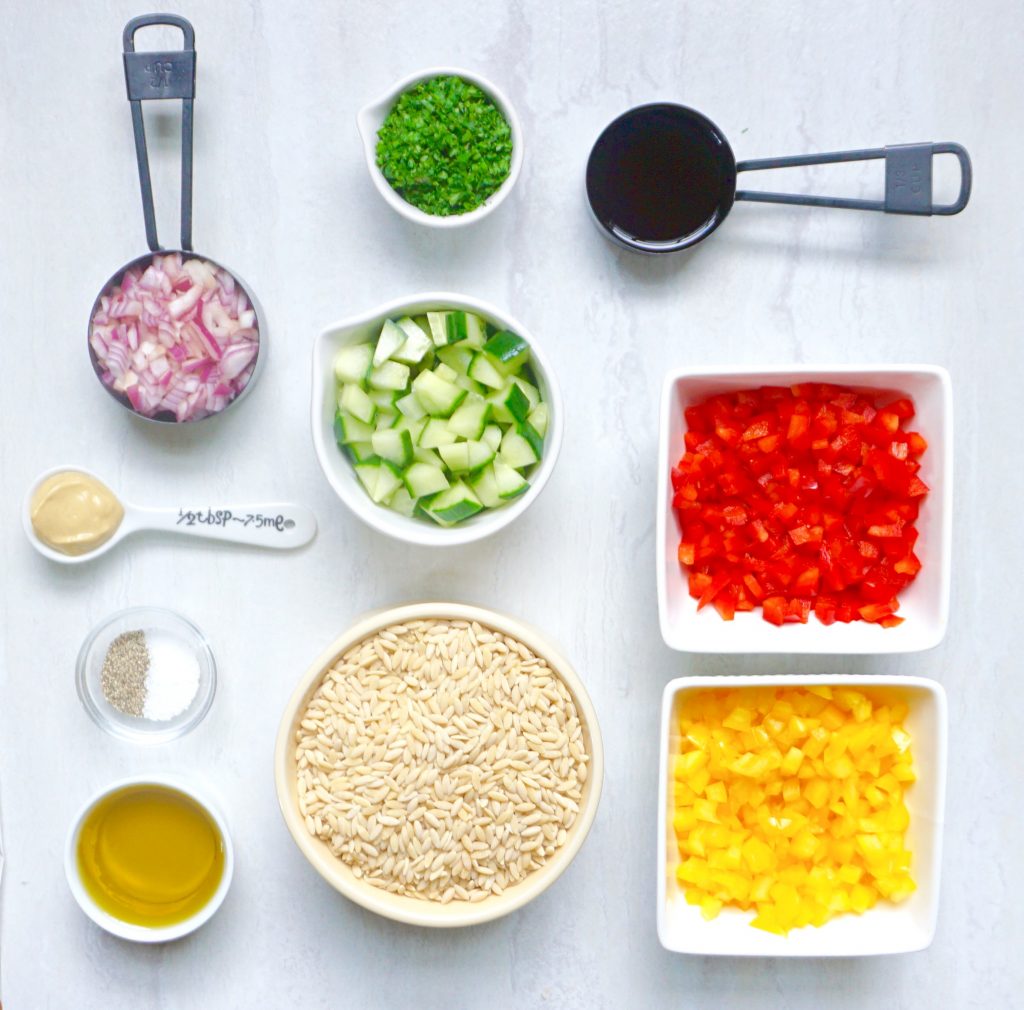 Orzo Salad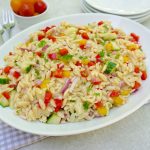 Print This
Ingredients
SALAD:

2 cups orzo pasta, uncooked

1 red bell pepper, diced

1 yellow bell pepper, diced

½ cup red onion, diced

1/3 cup chopped fresh parsley

1 cup diced English cucumber

DRESSING:

1/3 cup red wine vinegar

2/3 cup olive oil

1 ½ teaspoons Dijon mustard

Salt and pepper
Instructions
Cook the orzo according to the directions on the box for the tenderness you want. Drain and cool.
In a large bowl mix the cooked orzo, red pepper, yellow pepper, red onion, parsley and cucumber.
Whisk together the red wine vinegar, olive oil, and Dijon mustard. Add salt and pepper to taste.
Pour the dressing over the orzo mixture and combine well.