Dubliner Cheese Dip is made with two popular brands from Ireland, Dubliner cheese and Guinness Stout. They combine to make an interesting and unusual flavored dip. 
Dubliner cheese is an Irish specialty cheese from Kerry Gold. It is hard to pinpoint an exact description for it but let's say it is like a slightly sweet cheddar cheese with a nuttiness like a Swiss cheese and it melts beautifully!
Guinness Stout is an Irish, iconic dark, almost black beer with a faint scent of coffee. It is nice for drinking and baking! Try making a Guinness Chocolate Cake if you want a cake with a rich chocolate flavor.
In this Dubliner Cheese Dip, Guinness Stout is added and it gives it an interesting flavor. This is a smooth, cheesy, flavorful warm dip that is great for any occasion, but will be perfect for St Patrick's Day.
If you want to try another Guinness recipe check out Guinness Beef Stew.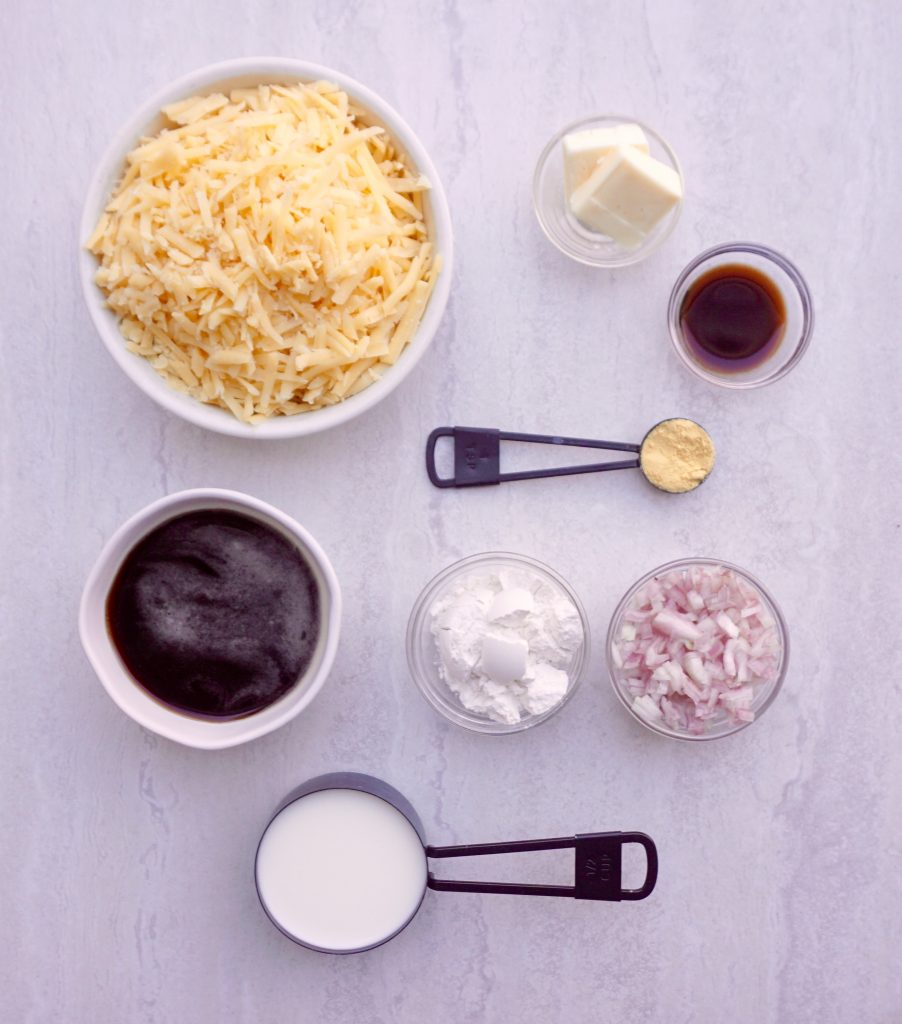 Dubliner Cheese Dip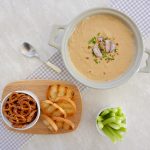 Print This
Ingredients
Makes 2 cups

2 tablespoons butter

1 small shallot, diced

3 tablespoons all purpose flour

1 cup whole milk

¾ cup Guinness Stout

2 teaspoons Worcestershire sauce

1 teaspoon dry mustard

8 ounces Dubliner cheese, shredded
Instructions
In a medium size saucepan, melt the butter over medium low heat. Add the shallots and cook for 2 minutes until they begin to become translucent.
Add the flour and stir in well using a whisk. Slowly pour in the milk, whisking constantly to make sure that the flour is completely combined in with the milk without any lumps.
Add the Guinness, Worcestershire sauce, and mustard. Keep whisking and cook over medium heat for 1-2 minutes until it starts to thicken.
Add the shredded cheese and stir until it is fully combined and melted.