Potatoes make a wonderful side dish and Parmesan Scalloped Potatoes is a great way to serve them. They are creamy, delicious and very simple to make.
Potatoes are thinly sliced and simmered in broth and cream. Onions, garlic and thyme give it extra flavor and the parmesan cheese is a perfect topping. They would be great with a roast chicken or any meat you are serving.
You could partially prepare these potatoes in advance. Go through the step where the potatoes are simmered until almost tender and add them to the baking dish. They can be topped with the parmesan and baked later.
If you want some other ideas how to cook potatoes to serve as a side dish, check out Herb Roasted Turmeric Potatoes, Creamy Mashed Potatoes, Roasted Red Greek Potatoes, and Red Potato Pepper Home Fries.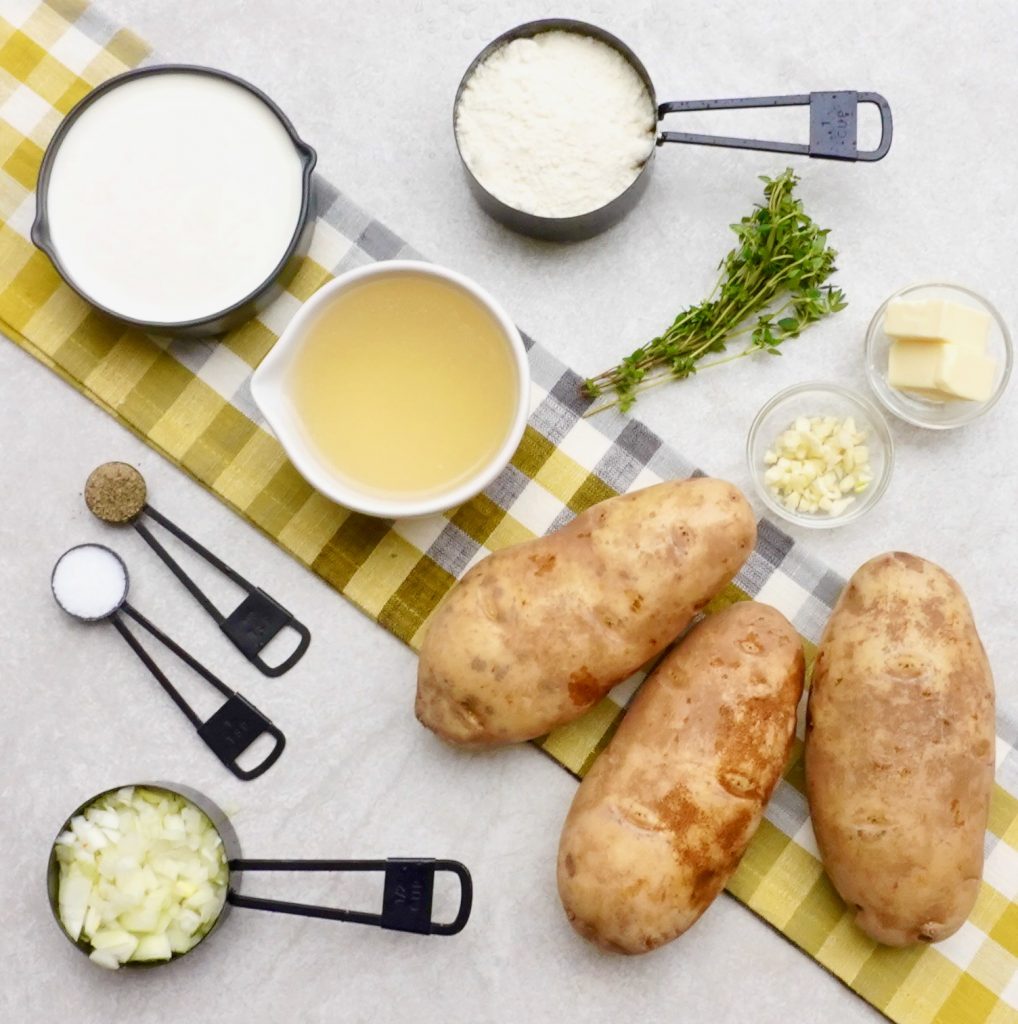 Parmesan Scalloped Potatoes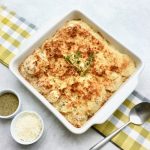 Print This
Ingredients
2 tablespoons butter

½ cup yellow onion, chopped

2 cloves garlic, minced

2 teaspoons fresh thyme leaves

1 teaspoon kosher salt

½ teaspoon black pepper

3 large russet potatoes (6" long x 3" wide)

1 cup chicken broth

1 cup heavy cream

1 cup grated parmesan cheese
Instructions
Preheat the oven to 425 degrees.
In a large Dutch oven or saucepan, melt the butter over medium low heat. 
Add the onion and cook, stirring occasionally for 3 minutes.
Add the garlic, thyme, salt and pepper. Cook for one minute.
Add the potatoes, broth and cream. Raise the heat to high until the mixture starts to bubble.
Reduce to low heat and cover.
Simmer until the potatoes are just slightly less than tender. This will take about 15 minutes. Test them by inserting a knife to see if they are at this point. 
Spray an 8" square baking dish with cooking spray. 
Carefully spoon the potato mixture into the pan. 
Sprinkle the parmesan cheese over the top.
Bake for 15 minutes until the top is golden brown.
If you want to prepare the potatoes earlier than serving time, you can assemble them in the baking dish, cover and refrigerate for up to one day. If the potatoes are cold going into the oven you will need to allow 30-35 minutes of cooking time to heat them through.