Creamy Mashed Potatoes are one of the best comfort foods around. What's better than a mound of them with a pat of butter or dollop of gravy sitting on the top? While I am not suggesting that you eat them every day, it is good to have a recipe so you can make them on special occasions and holidays.
Use an electric mixer to mash the potatoes if you really want them to be free of any lumps. These potatoes are simple, with just some butter, milk, salt and pepper. That is really all they need! They are just creamy and delicious!
If you are a fan of creamy potatoes, check out Cheesy Chive Potatoes and Parmesan Scalloped Potatoes.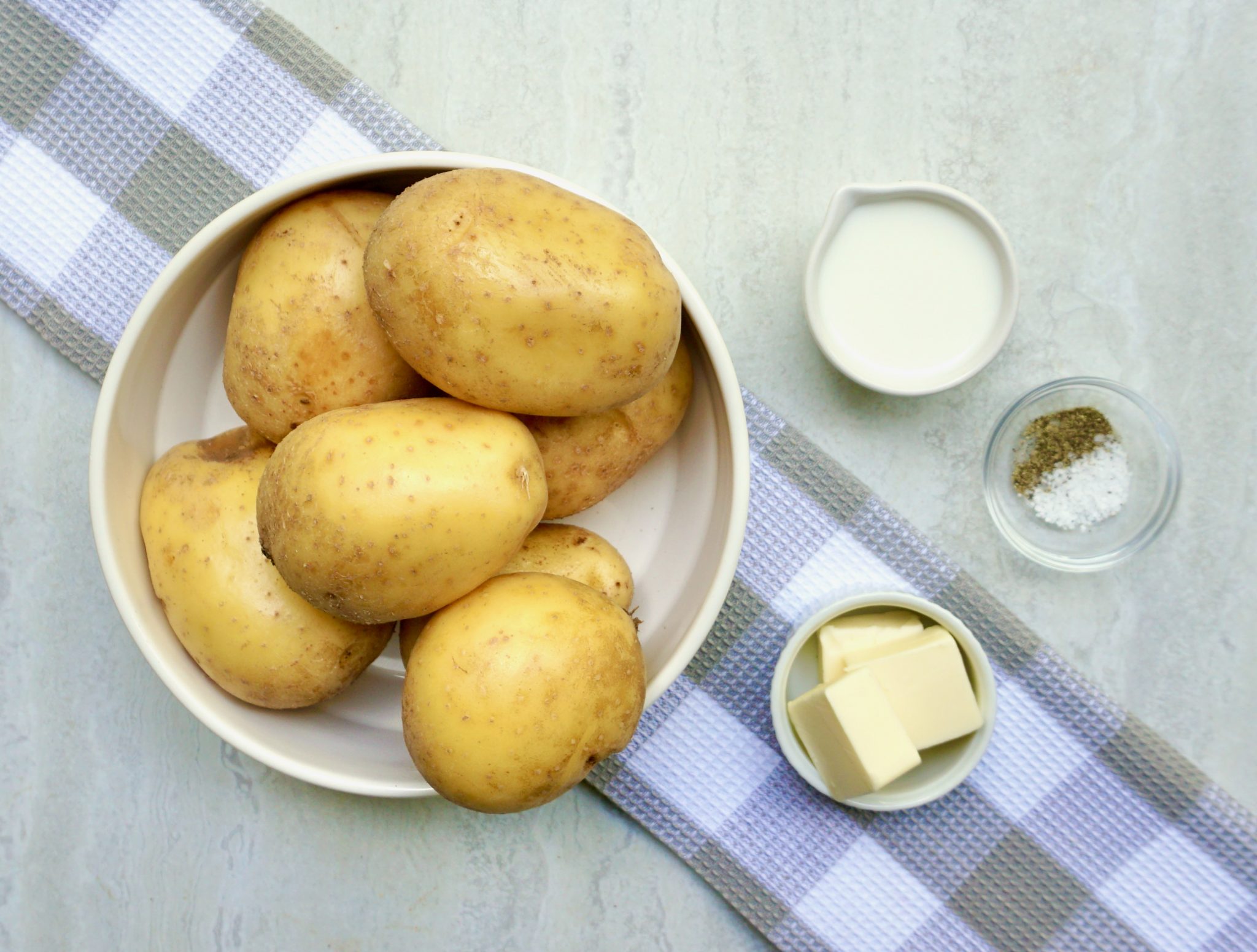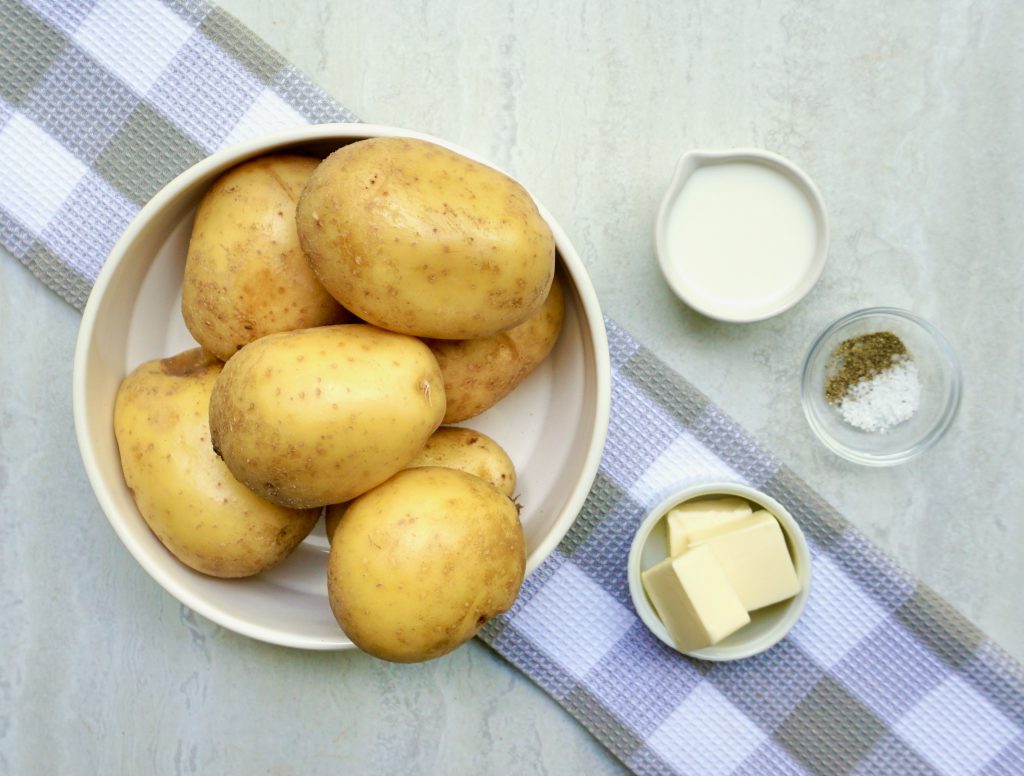 Creamy Mashed Potatoes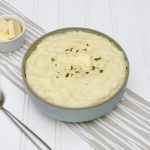 Print This
Ingredients
2 pounds Yukon Gold or white potatoes, peeled and cut into cubes (6-7 medium potatoes)
3 tablespoons butter
¼ cup whole milk
½ teaspoon salt
¼ teaspoon black pepper
Instructions
Fill a large saucepan ¾ of the way full with water. Place the cubed potatoes into the water and bring to a boil. Reduce heat slightly, keeping at a gentle boil for 15- 20 minutes until the potatoes are tender. Remove from the heat, drain and return to the pan.
Add the butter, salt and pepper to the potatoes and beat with an electric mixer on high to remove all of the lumps. Add the milk and beat on high speed until the potatoes are fluffy. If the potatoes are too stiff, add more milk, one tablespoon at a time.