Pumpkin Olive Oil Cake is everything that you want a cake to be. Simple, moist and delicious. This cake is made with one bowl and you don't even need a mixer! If you need a great cake for your fall parties, look no further!
Olive oil is amazing when added to a cake. The result is a very moist cake that will not dry out after it has been cut. This cake has a subtle pumpkin flavor created with all of the pumpkin spices and a glaze that is much lighter than frosting.
If you are looking for a different twist on your Thanksgiving desserts, give Pumpkin Olive Oil Cake a try.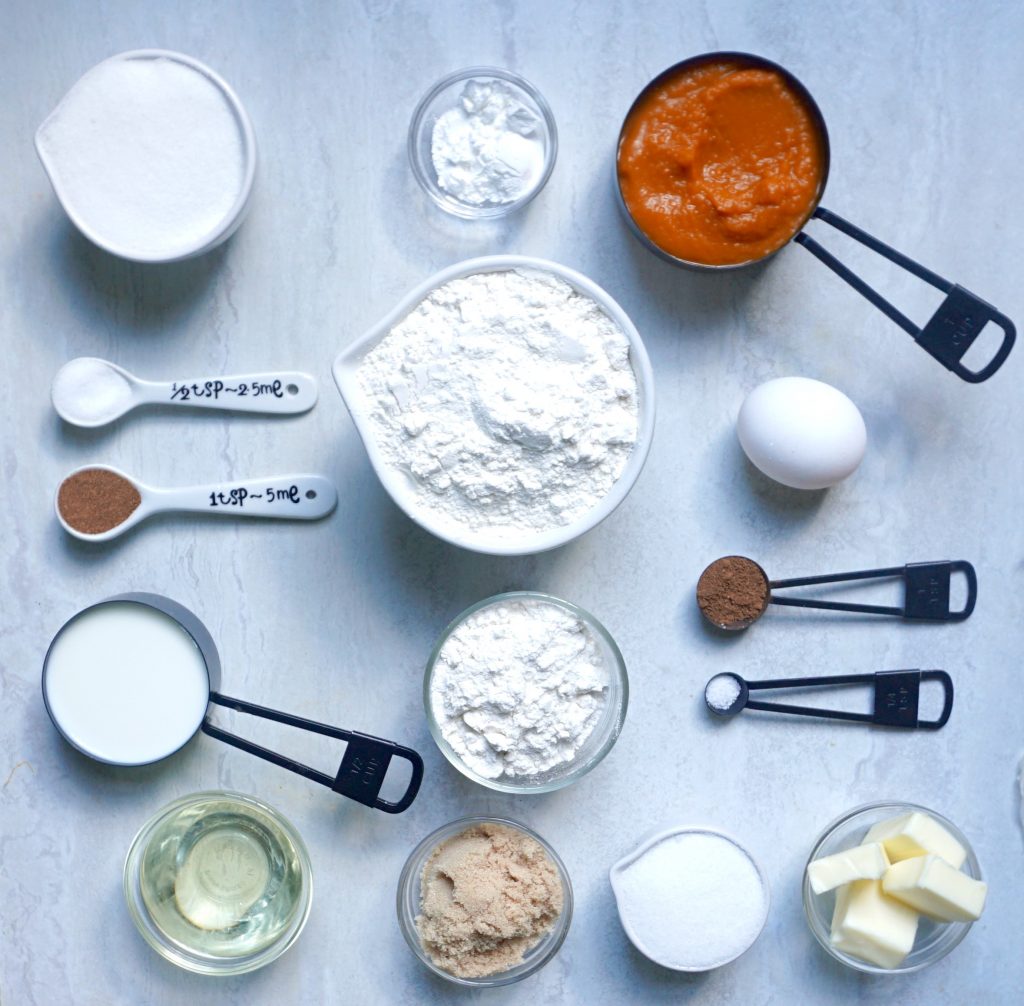 Pumpkin Olive Oil Cake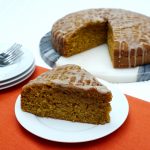 Print This
Ingredients
CAKE:
1 cup olive oil
1 ¼ cups whole milk
3 large eggs
1 cup canned pumpkin
1 cup sugar
2 cups all purpose flour
½ teaspoon baking powder
½ teaspoon baking soda
1 ½ teaspoons salt
2 teaspoons pumpkin spice *see note
GLAZE:
1 ¼ cups powdered sugar
2 tablespoons maple syrup
2 tablespoons milk
½ teaspoon pumpkin spice
Instructions
CAKE:
Preheat oven to 350 degrees
Grease and flour a 10 inch round cake pan.
In a large bowl, whisk together the olive oil, milk, eggs, and pumpkin puree.
Add the sugar, flour, salt, baking powder, baking soda, salt and pumpkin spice to the wet ingredients. Combine well.
Pour into the prepared cake pan and bake for 50 minutes or until the top is firm and golden brown.  Ovens  can vary,  so bake times may be slightly different. Start checking the cake at 40 minutes, but do not open the door if the cake still looks wet on top.      
Cool for 15 minutes. Invert the cake onto a wire rack and cool completely.
GLAZE:
In a small bowl combine the powdered sugar, maple syrup, milk and pumpkin spice. Mix together well. You want a slightly thick yet easy to pour glaze. If it is too thick, add more milk, one teaspoon at a time until you have the right consistency. Drizzle the glaze from a spoon, moving it in a back and forth motion, over the cooled cake. Let the glaze set until it hardens, about 30 minutes.
Notes
You can purchase pumpkin spice already made or you can easily make it yourself. Mix together 3 tablespoons cinnamon, 2 teaspoons ginger, 2 teaspoons nutmeg, 1 ½ teaspoons allspice and 1½ teaspoons ground clove. Store extra spice in a small jar.