If you are one of those people who has mint growing wildly in their garden, you might want to try making Mint Pesto. It is easy and fast to make in a food processor or blender and you can use it in so many ways.
You can add this as a topping for cheese, stir it into pasta, and brush it on lamb, chicken or fish. 
If you want to preserve your summer mint for the future you can make this pesto and freeze it for a few months. You could portion it into ice cube trays and once frozen transfer the cubes to freezer containers.
If you would like to try a couple of other mint recipes, check out Mint Julep Bread Pudding and Orzo with Mint Tomato and Feta.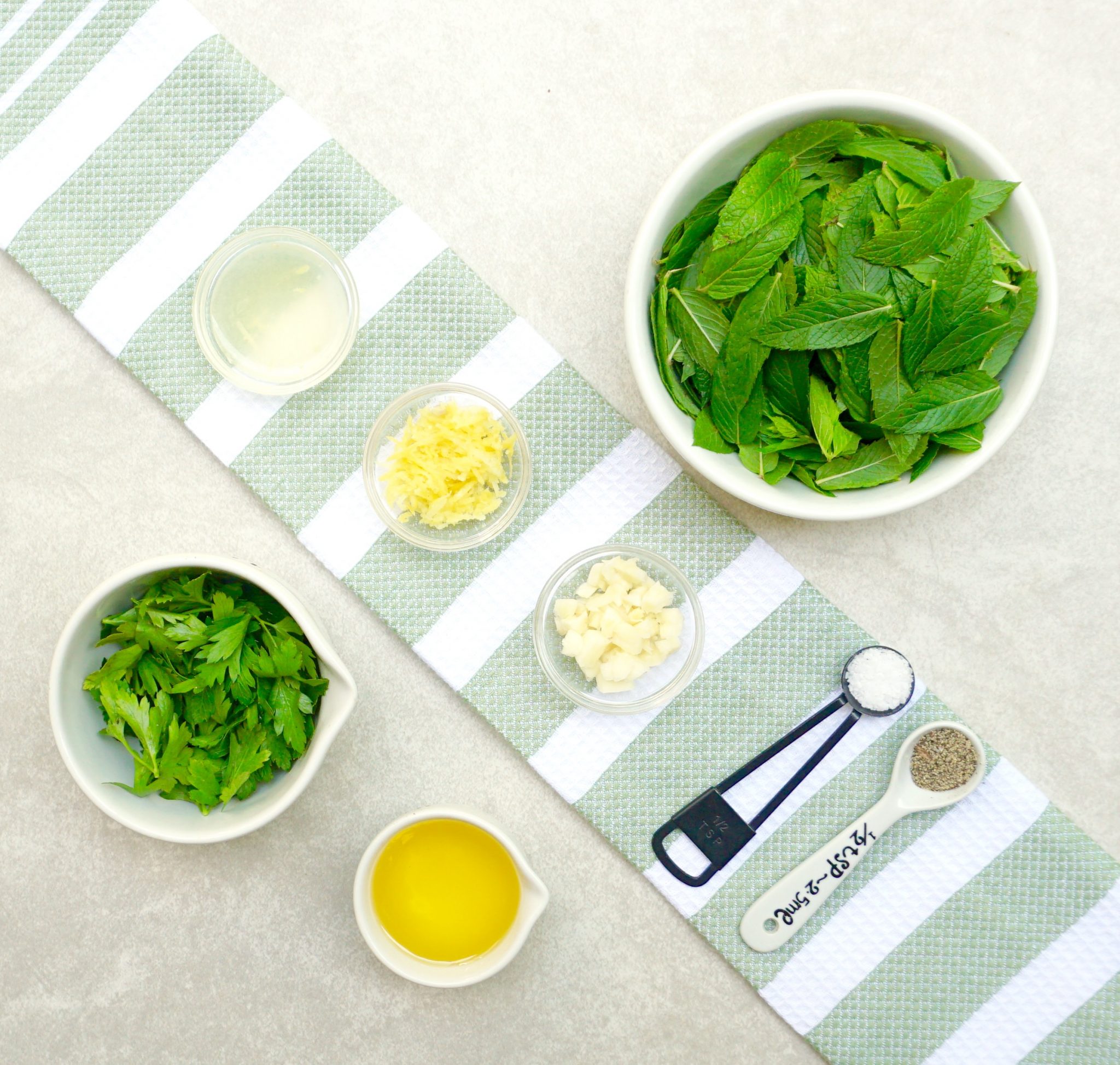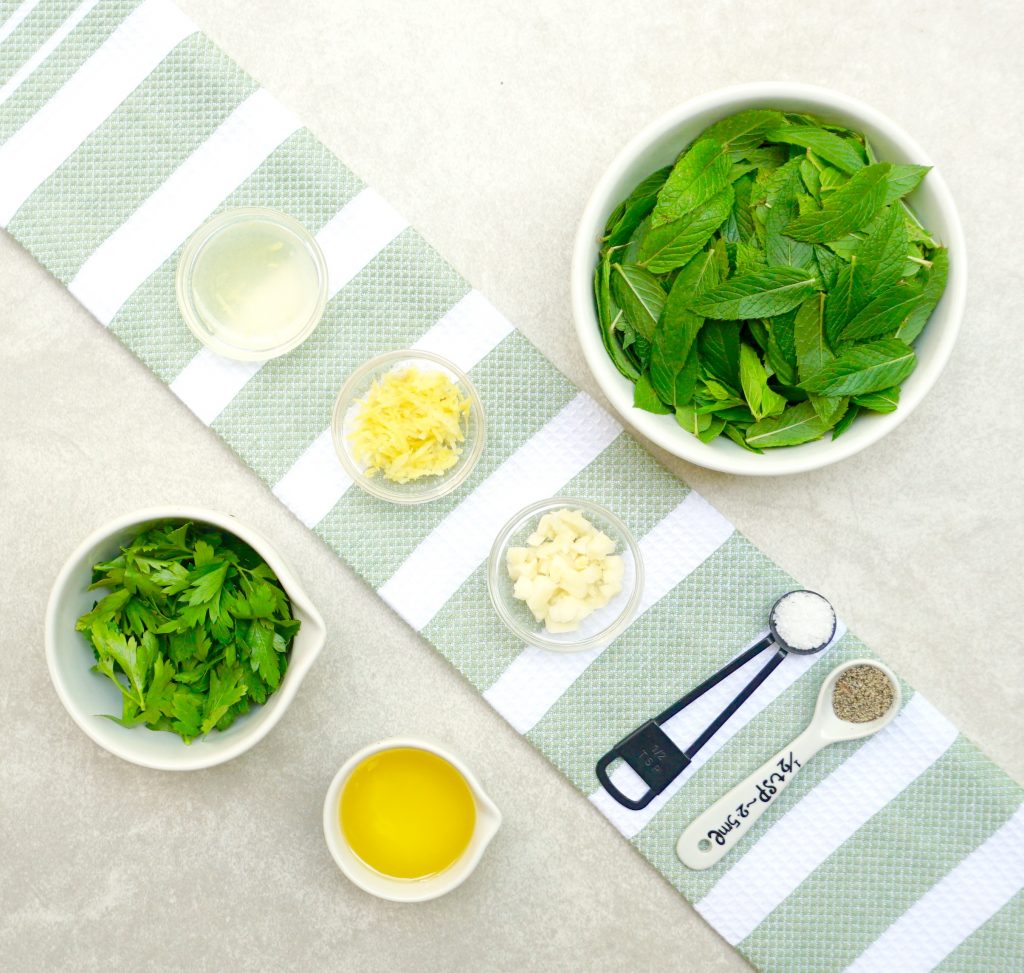 Mint Pesto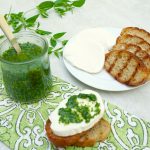 Print This
Ingredients
2 cups mint leaves

1 cup parsley leaves

2 cloves garlic, minced

½ teaspoon kosher salt

½ teaspoon black pepper

2 teaspoons lemon juice

½ cup olive oil
Instructions
Add the mint, parsley, garlic, salt, pepper,  lemon juice and olive oil to the food processor or blender. Process at a constant speed until it becomes fairly smooth. You may have to scrape down the inside of the processor a couple times to make sure everything gets blended together well.
Transfer the pesto to a container and refrigerate. It will keep for a few days but it will start to lose some color after a day or two.