Orzo with Mint Tomato and Feta is a simple summer side dish which combines orzo pasta with tomatoes, fresh mint, onions,garlic, and feta cheese. It is lightly finished with olive oil and balsamic vinegar. If you have an herb garden with mint growing you should try this! There is always an abundance of it.
This easy recipe has cooking time of about 10 minutes. While you are cooking the orzo you can be preparing the other ingredients and put it all together when the orzo is done.
Orzo is simply a rice shaped pasta which is light and versatile. If you like Orzo with Mint Tomato and Feta, you might also like Orzo Risotto, Farmers Market Orzo, Mushroom Spinach Orzo, Orzo Salad, and Lemon Shrimp Orzo with Asparagus.
If you are a fan of mint, you might also like Mint Pesto.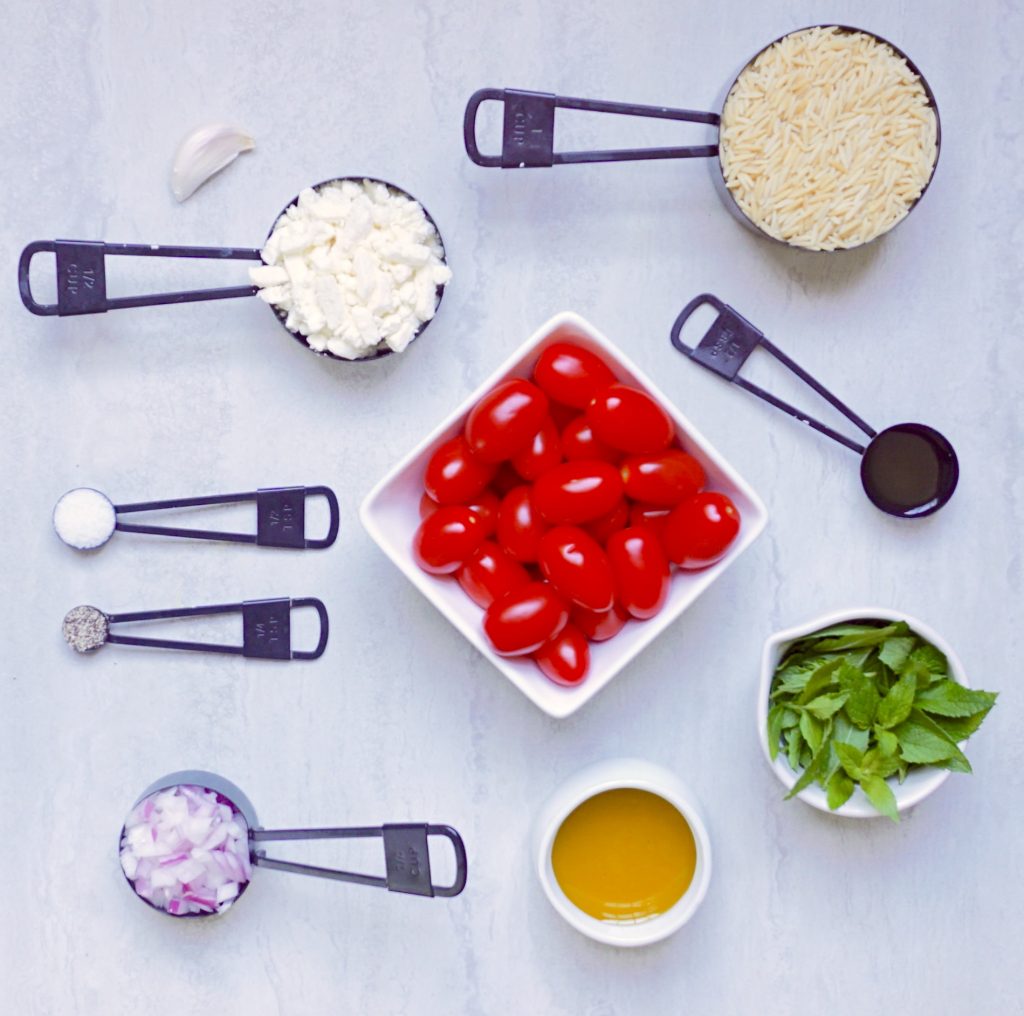 Orzo with Mint, Tomato and Feta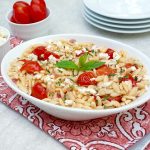 Print This
Ingredients
8 ounces orzo pasta

2 cups grape tomatoes, cut in half

¼ cup red onion, diced

1 clove garlic, minced

3 tablespoons olive oil, divided

1 tablespoon white balsamic vinegar

½ teaspoon salt

¼ teaspoon black pepper

½ cup feta cheese, crumbled

½ cup fresh mint,chopped
Instructions
Cook the orzo according to the directions on the box for the tenderness you like.
In a large skillet add 2 tablespoons of the olive oil, onion and garlic and cook over medium low heat  until they just begin to soften. This should take 1-2 minutes. Add the grape tomatoes and heat through about 2-3 minutes.
Drain the orzo and add the tomato mixture, feta, mint, balsamic vinegar, 1 tablespoon olive oil, salt and pepper.