Creamy Pea Shell Pasta is a great dish to make with fresh summer peas or frozen peas. It is easily made in only one pot and comes together quickly. The addition of ricotta cheese makes it hearty enough to be a vegetarian meal or you could serve it as a side dish.
Pasta dishes like this are perfect for an easy weeknight meal. Shallots, garlic, lemon juice and parsley give the dish a nice fresh flavor. Reserved pasta water added with the cheeses makes a creamy sauce.
Pasta and peas are a great combination. If you would like to try another easy recipe with peas, check out Mushroom Asparagus Tortellini. You can also check out Lemon Asparagus Pasta and One Pot Asparagus Gnocchi for some other easy vegetarian one pot meals.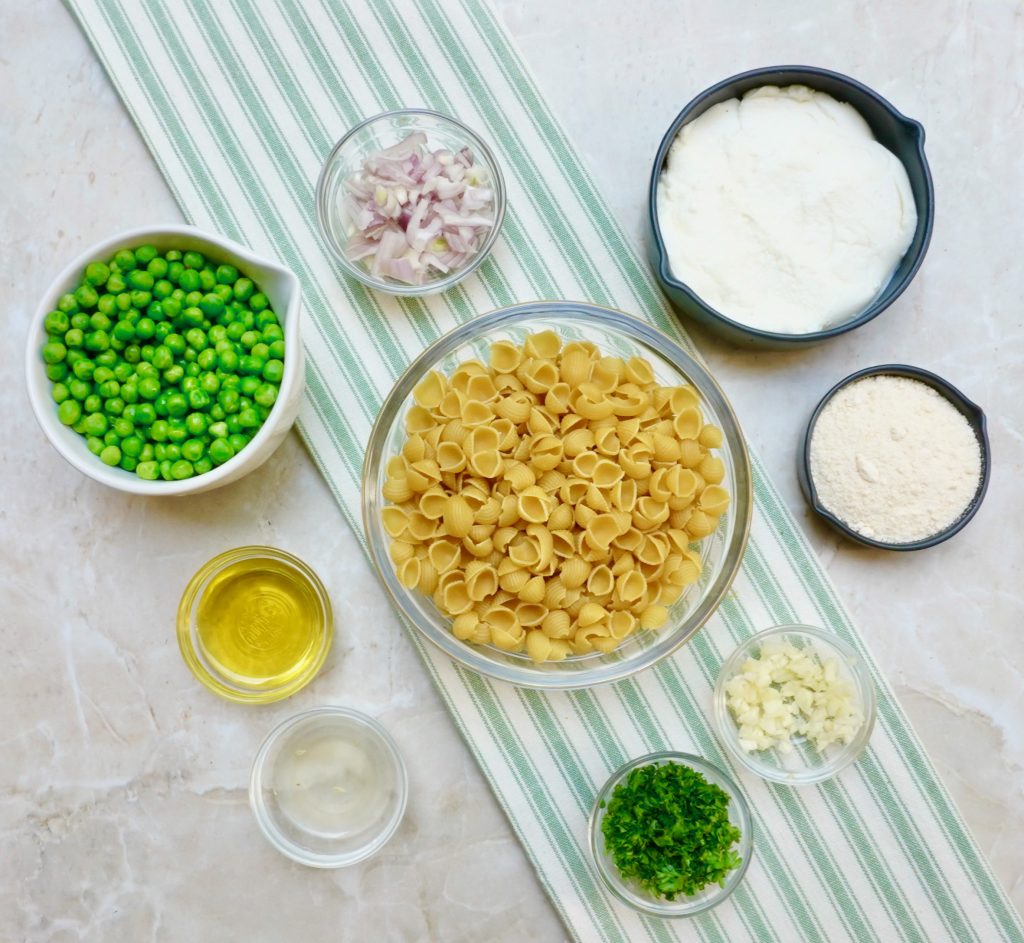 Creamy Pea Shell Pasta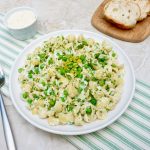 Print This
Ingredients
8 ounces small shell pasta

1 cup peas, fresh or frozen

1 tablespoon olive oil

1 large shallot, diced

1 clove garlic, minced

1 teaspoon fresh lemon juice

1 tablespoon fresh parsley, chopped

1 cup ricotta cheese

¼ cup parmesan cheese

½ cup reserved pasta cooking water
Instructions
Bring a large pot of water to a boil over high heat. Add the shells and cook according to the directions on the package for the firmness you desire.
If you are using fresh peas, add them to the pasta in the pot when when you have 6 minutes cooking time remaining. If you are using frozen peas, add them when you have 4 minutes
Make sure to reserve ½ cup of the pasta cooking water and drain the shells and peas.
Heat the olive oil in the pot over medium low heat.
Add the the shallots and garlic and cook, stirring occasionally for 2 -3 minutes until they have softened.
Add the shells back to the pot, keeping the heat at medium low.
Add the the lemon juice, parsley, ricotta cheese and parmesan cheese. Stir together.
Add the reserved pasta water and stir it in well. This will create a creamy sauce.
Let it cook another minute or two, stirring until it is heated through and serve.