Chimichurri Hummus is a flavorful, colorful, vegan recipe. Chimichurri is made with fresh parsley, cilantro, shallots, garlic, olive oil, and red wine vinegar. The result is a bright sauce that really adds great flavor to the hummus.
This is a quick and easy recipe to make. All of the ingredients are combined together in a food processor or blender so it is ready in minutes. You can serve it with pita bread, crackers or cut up vegetables for an easy, healthy appetizer or snack.
Chimichurri sauce makes a great marinade and sauce for summer grilling. Check out Chimichurri  Shrimp Skewers, and  Lemon Yogurt Chicken Kabobs with Chimichurri Sauce for some easy and flavorful meals.
There are so many different combinations that you can do while making hummus. Check out Red Pepper Hummus and Beet Hummus for some other colorful recipes. You might want to make Air Fryer Pita Chips to serve with this.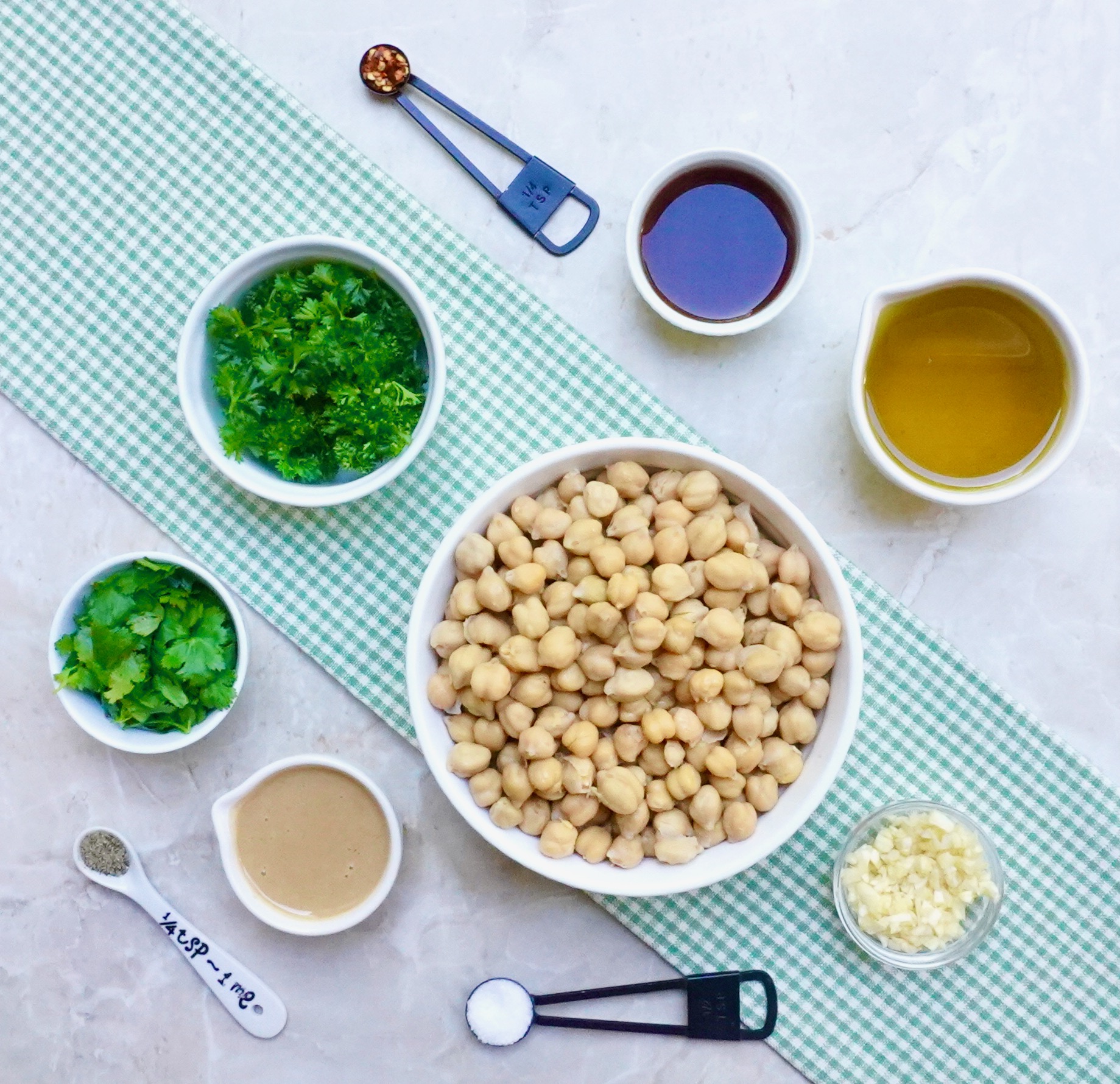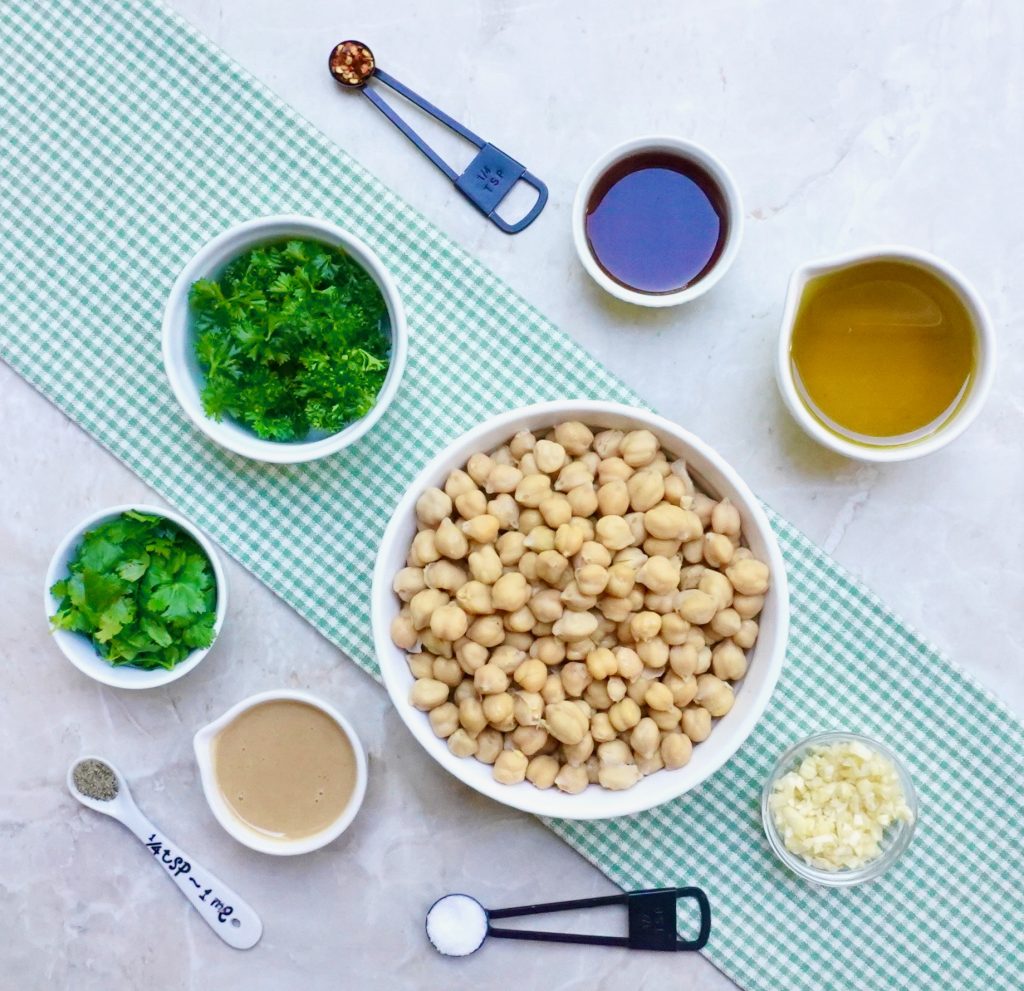 Chimichurri Hummus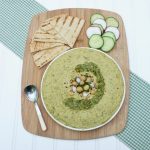 Print This
Ingredients
1 cup fresh parsley leaves

½ cup fresh cilantro leaves

4 cloves garlic

1 small shallot, cut into chunks

1 cup olive oil

¼ cup red wine vinegar

½ teaspoon kosher salt

¼ teaspoon black pepper

2 (15.5) ounce cans chickpeas, drained and rinsed

¼ cup tahini
Instructions
Place into the bowl of a food processor or blender the parsley, cilantro, garlic, shallot, olive oil, red wine vinegar, salt and pepper. Pulse the mixture together until everything is chopped and well combined.
Reserve a tablespoon or so of the mixture if you want to drizzle some over the top of the finished hummus.
Add the chickpeas and tahini to the mixture. Pulse to combine until the mixture is smooth.
Remove to a serving plate or bowl. Smooth the top of the hummus.
Using a knife, make a shallow indentation on the top of the hummus. Spoon the chimichurri into the indentation.