Raspberry Thumbprint Cookies are a wonderful cookie to bake for the holidays. They are rich, buttery cookies which are filled with raspberry jam.
The recipe does not call for any type of decorations on these cookies. The jam in the center makes a pretty presentation on its own. If you do want to make them a bit more festive as pictured, make a half recipe of Cookie Glaze and drizzle it over the cookies. At this point you could sprinkle colored sugar over the glaze.
If you are looking for a simple to make cookie that really tastes great, give Raspberry Thumbprint Cookie a try. If you are a big fan or raspberry jam you might like Jam Sandwich Cookies too!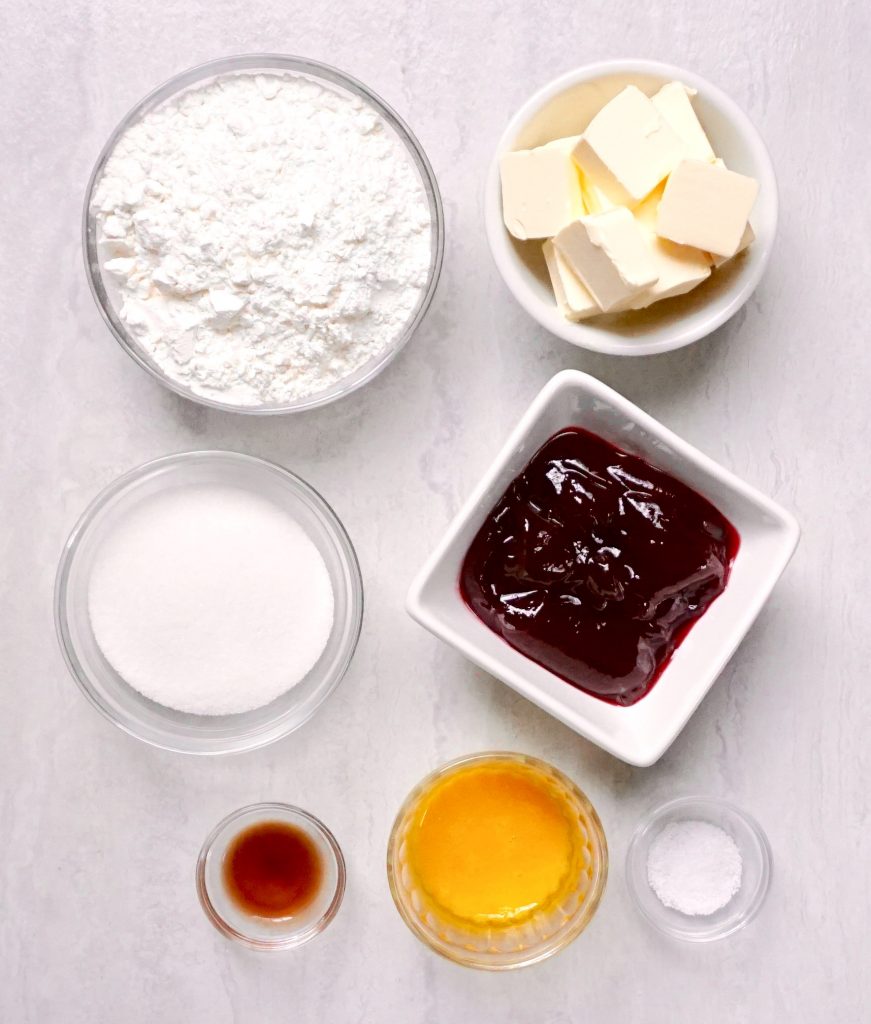 Raspberry Thumbprint Cookies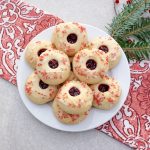 Print This
Ingredients
1 cup (2 sticks) unsalted butter at room temperature

1/2 cup white sugar

2 egg yolks, slightly beaten

1 teaspoon vanilla extract

1/2 teaspoon salt

2 cups all purpose flour

raspberry preserves
Instructions
Preheat the oven to 350 degrees
Cream the butter and sugar with an electric mixer until light and fluffy. Add the egg yolks, vanilla and salt and mix well. Stir the flour in on low speed and combine well.
Scoop level tablespoons of dough and roll into a ball about one inch size. Place the balls on a non greased cookie sheet, 2 inches apart. Make an indentation in each cookie with the end of a wooden spoon or your finger.
Fill each indentation with raspberry jam. You can use a small spoon or a plastic bottle with a tip.
Bake 10 to 12 minutes until lightly browned. Turn your cookie sheet halfway through for even baking.
Remove from the oven and remove from the cookie sheet to a wire rack to cool.