What do you do with your leftover Thanksgiving turkey? You make sandwiches but you still have more turkey! Creamy Turkey Wild Rice Soup is a great way to put it to use.
Creamy Turkey Wild Rice Soup is a hearty soup made with carrots, mushrooms, wild rice and cooked turkey meat. It is easy to make, creamy and delicious.
Cooked chicken can be substituted for the turkey so you can make this easily at any time.
You could also use cooked turkey instead of chicken in Lemon Chicken Soup, Chicken Noodle Soup, Lemon Chicken Rice Soup, or Chicken Tortilla Soup.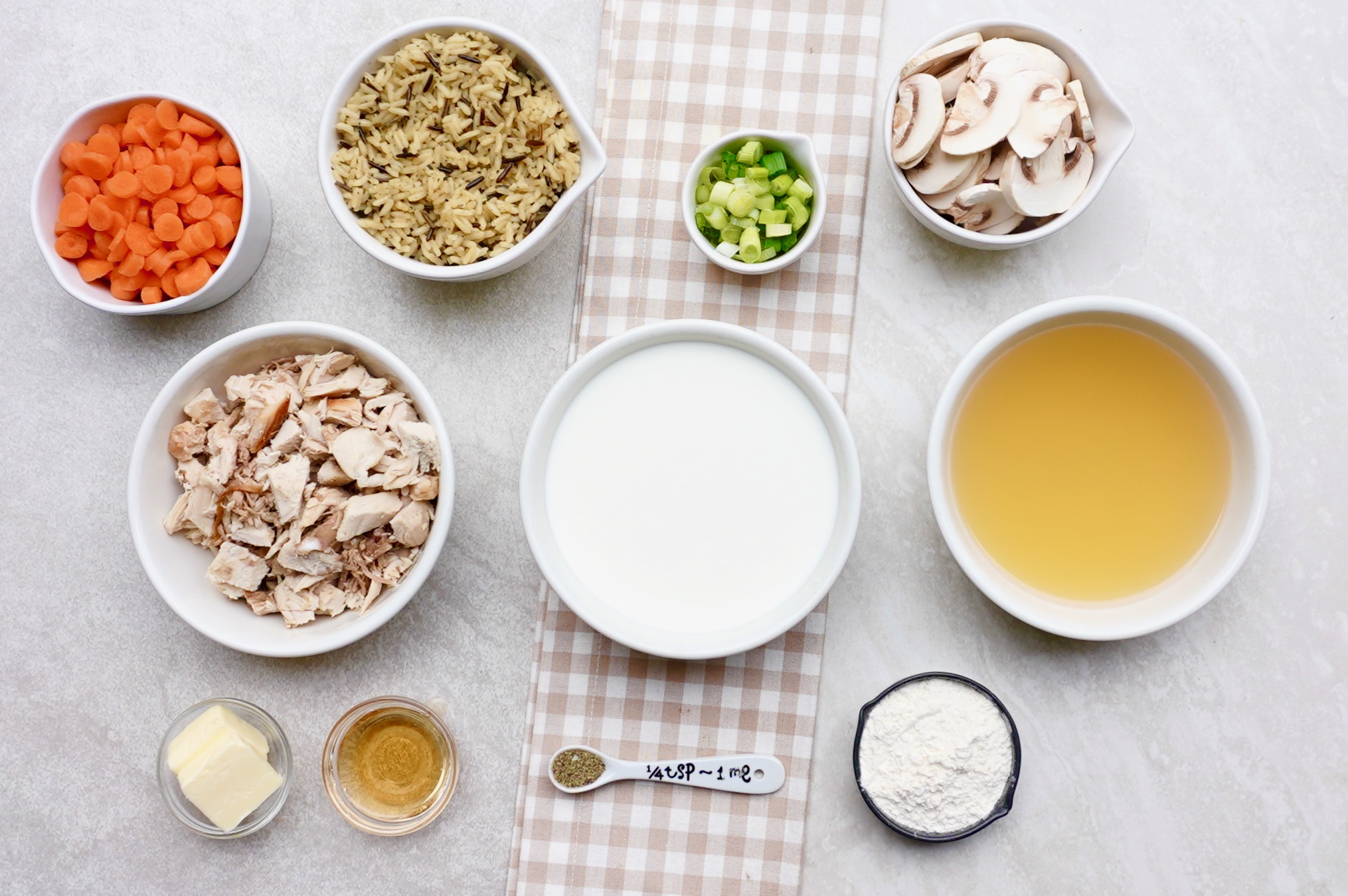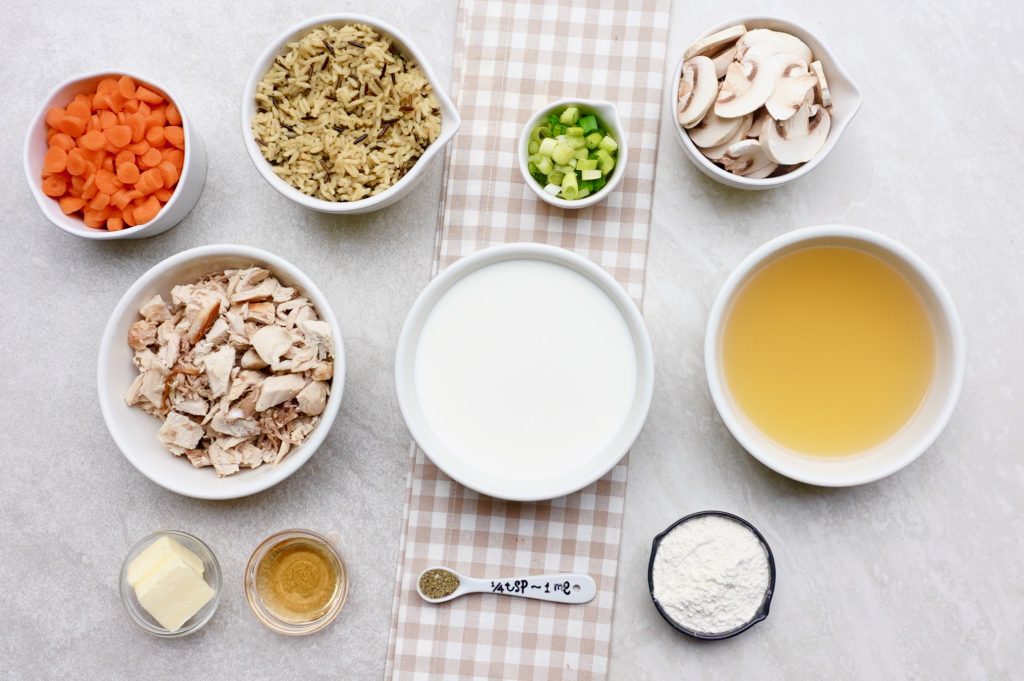 Creamy Turkey Wild Rice Soup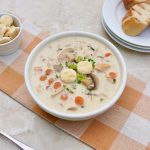 Print This
Ingredients
1½ cups cooked wild rice, brown rice, or white rice. This will be 1/2 cup uncooked
½ cup green onions, chopped
4 carrots, thinly sliced
1 cup mushrooms, thinly sliced
6 cups chicken broth
2 tablespoons butter
¼ cup all purpose flour
¼ teaspoon black pepper
2 cups half and half
3 cups cooked turkey, cut into small cubes
2 tablespoons sherry, optional
Instructions
Cook your rice according to the directions on the box. The cooking times will vary greatly between the white rice and the wild rice so it is best to cook whatever kind of rice you are going to use first.
In a large stock pot, add the chicken broth and bring to a boil. Add the carrots and simmer until tender, about 10 minutes.
In a 1 quart saucepan, melt the butter over medium low heat. Add the mushrooms and green onion and sauté until the mushrooms begin to lose their liquid. Add the flour to the saucepan and stir into the vegetables. Slowly add the half and half to the pan, stirring constantly. You want to make sure that the flour gets fully mixed in without any lumps. continue to stir, over medium low heat until the mixture begins to bubble and thicken. Add the salt and pepper. Add the sherry if you are using it.
Pour the vegetable, creamy mixture into the chicken broth and carrots. Add the turkey and the rice and heat gently, stirring.  Do not boil.