There are a few reasons to make these Mini Frittatas. They are an easy way to serve several people at one time. You can even make them ahead of time and reheat.
They freeze well so you can have them on hand. They are easy to pack in your lunch bag to take to work or school.
Most importantly they are really good! Mini Frittatas are made with bacon, cheese and lots of veggies. They are great for breakfast but could really be eaten any time of day.
If you are looking for a vegetarian frittata, check out Zucchini Herb Frittata.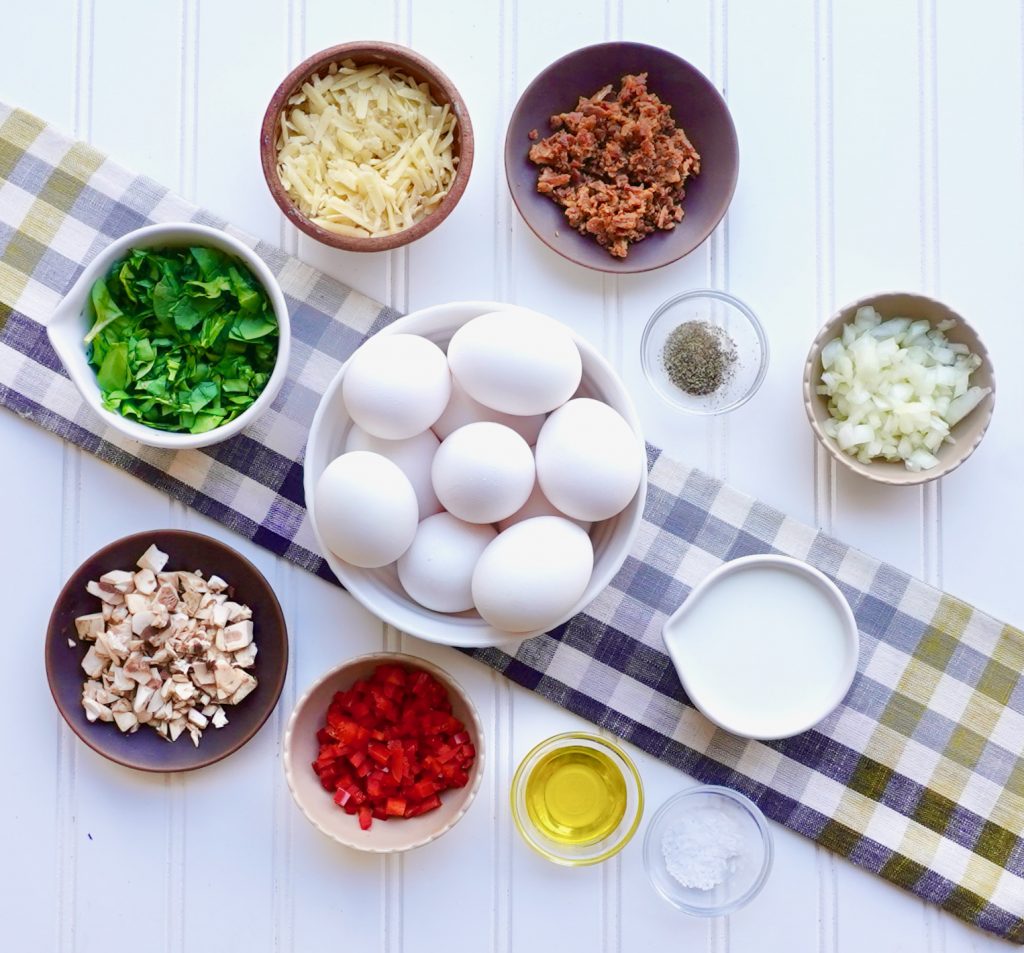 Mini Frittatas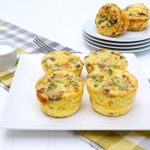 Print This
Ingredients
4 slices bacon, cooked and finely chopped

1 tablespoon olive oil

1/3 cup red bell pepper, chopped

1/3 cup fresh mushrooms, chopped

1/3 cup yellow onion, chopped

1 cup fresh spinach, chopped

10 large eggs

1/2 cup whole milk

1 cup cheddar cheese, shredded

1/2 teaspoon salt

1/2 teaspoon black pepper
Instructions
Preheat oven to 375 degrees
Grease or spray with vegetable spray either 8 custard cups or a 12 cup muffin tin. Make sure that you do this very well so the frittatas do not stick.
In a skillet, heat the olive oil. Add the red bell peppers, mushrooms, and onion and sauté for 3  minutes over medium low heat. Add the spinach and sauté for 30 seconds more until the spinach is wilted.
In a large bowl, beat the eggs until they are mixed well. Add the milk, bacon, cheddar, salt, pepper and vegetable mixture and stir to combine.
Equally distribute the mixture into your prepared custard cups or muffin pan.
Bake for 20 to 25 minutes. The custard cups will require a few more minutes than the muffin tin. The tops should be totally set and lightly browned.
Notes
I wrap the frittatas individually for storing or freezing which makes it really convenient to grab one at a time.