Frittatas are a versatile egg dish that can be served any time of the day. In this Vegetable Frittata, eggs and cheese are combined with several types of vegetables including marinated artichoke hearts and roasted red peppers. 
A frittata is an Italian dish that is similar to an omelette or crustless quiche. 
Vegetable Frittata is pretty, colorful and has lots of flavor. It has an Italian flare to it and could just as well be served for dinner as for breakfast.
If you like frittatas and want to keep them vegetarian, check out Mushroom Asparagus Frittata and  Zucchini Herb Frittata.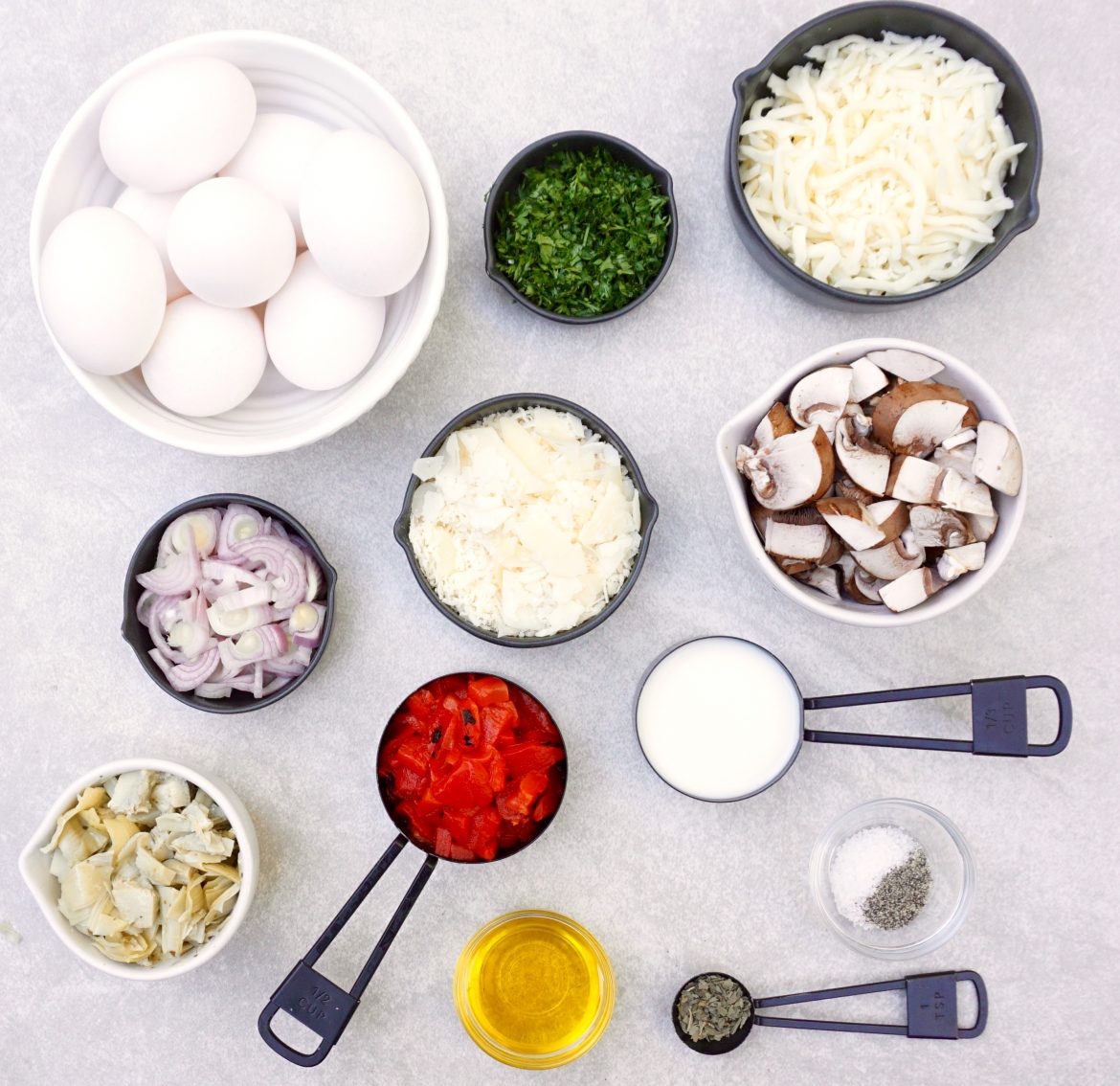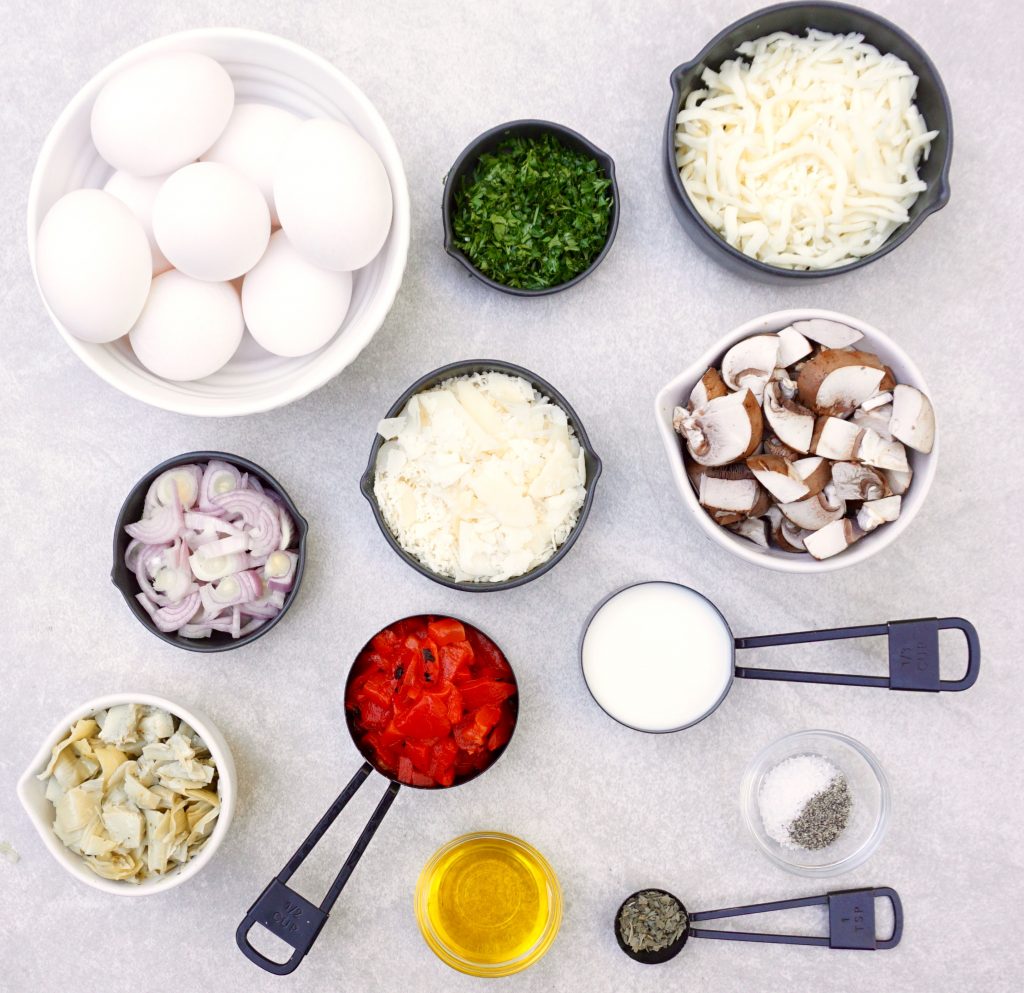 Vegetable Frittata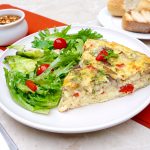 Print This
Ingredients
2 tablespoons olive oil

1 cup fresh mushrooms, chopped

1/3 cup shallots, sliced

8 eggs

1/3 cup whole milk

½ teaspoon kosher salt

½ teaspoon black pepper

1/2 cup marinated artichoke hearts, chopped

½ cup roasted red pepper, diced

¼ cup fresh parsley, chopped

1 teaspoon dried basil

½ cup grated parmesan cheese

¾ cup shredded mozzarella cheese
Instructions
Preheat the oven to 350 degrees
Heat the olive oil in a large skillet over medium low heat.
Add the mushrooms and shallots to the skillet and cook until the mushrooms have released all of their liquid. This should take 3-5 minutes. 
Whisk the eggs in a large bowl with the milk, salt and pepper. Combine well. Stir in the mushrooms, shallots, artichoke, red pepper, parsley, basil, parmesan cheese and mozzarella cheese. 
Pour the egg mixture into a pie plate that has been sprayed with non stick cooking spray. Place the frittata into the oven and bake for 30-35  minutes until the eggs are fully set and the top is lightly browned.