Apple Coffee Cake is a recipe that you need for the fall. It has the apple cinnamon theme and it is moist and delicious. It would be great to serve in the morning with coffee or as a simple dessert.
The best thing about this cake is how easy it is to make! You can put it together in one bowl, without using a mixer in just a few minutes. 
Apple Coffee Cake would be wonderful to serve guests on Thanksgiving morning. You can make it a day ahead of time and it will still be moist the next day. You may also want to try Overnight Apple Cinnamon French Toast or Applesauce Coffee Cake if you have guests.
This recipe was shared with me by my friend Amy Katz. It is a very slightly adapted version of her Aunt Bertha's Cake.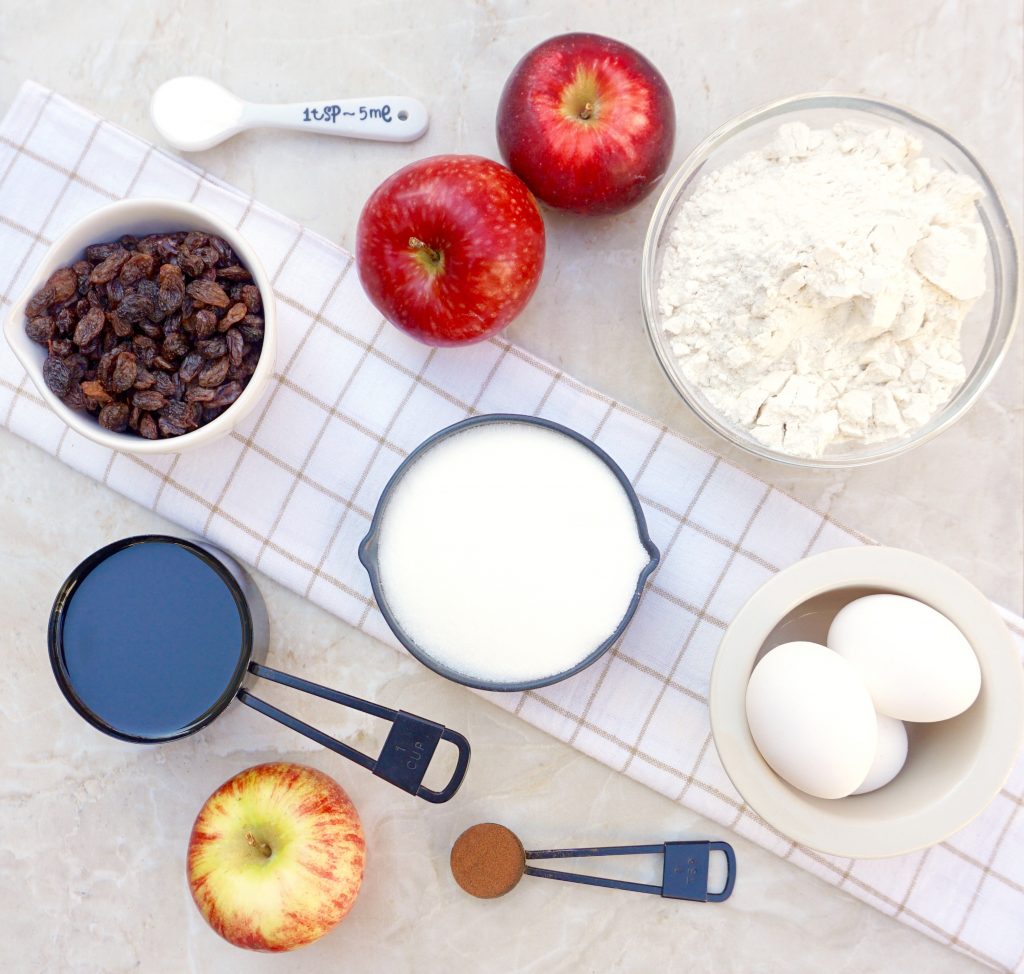 Apple Coffee Cake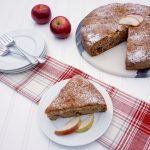 Print This
Ingredients
3 large eggs

1 cup canola oil

1 cup granulated sugar

2 cups all purpose flour

1 teaspoon baking soda

1 teaspoon cinnamon

1 cup raisins

3 small apples, peeled and chopped into small dice
Instructions
Preheat the oven to 350 degrees. 
Grease and flour a 10" round cake pan
Beat the eggs in a large bowl.
Whisk in the canola oil, sugar, flour and baking soda and cinnamon. Combine well
Stir in the raisins and apples. 
Pour the batter into the prepared cake pan.
Bake for 35-40 minutes until the top is completely set and lightly browned.