Mushroom Pizza Rustica is a recipe from the Tuttorosso Tomatoes website. I am partnering with them today  to celebrate Comforts.
Check out their website for lots of other tomato sauce recipes, tips and techniques. #ad
Pizza is so easy to make at home and Mushroom Pizza Rustica is flavorful and delicious. Topped with mushrooms and sliced garlic, this cheesy pizza starts with great tomatoes as the base. We are using Tuttorosso Crushed Tomatoes with basil. They are the best selling tomatoes in the US. Try them out and you will see why!
Ingredients are important, which is why I always use Tuttorosso Tomatoes. 
 I know that my recipes will always turn out well with them and I know they are the best quality tomatoes you can see and taste. I always feel confident that I can create the best meals with them. 
 The pride and care of family ownership is so important. They don't use anything artificial. Every tomato is washed 7 times, rinsed 18 times and hand sorted 11 times. They have a Steam Sealed Flavor Loc system which protects the fresh, vine ripened flavor of the tomatoes. 
This post is being sponsored by Tuttorosso Tomatoes. All words are my own.
If you want to see another fun pizza check out Breakfast Pizza.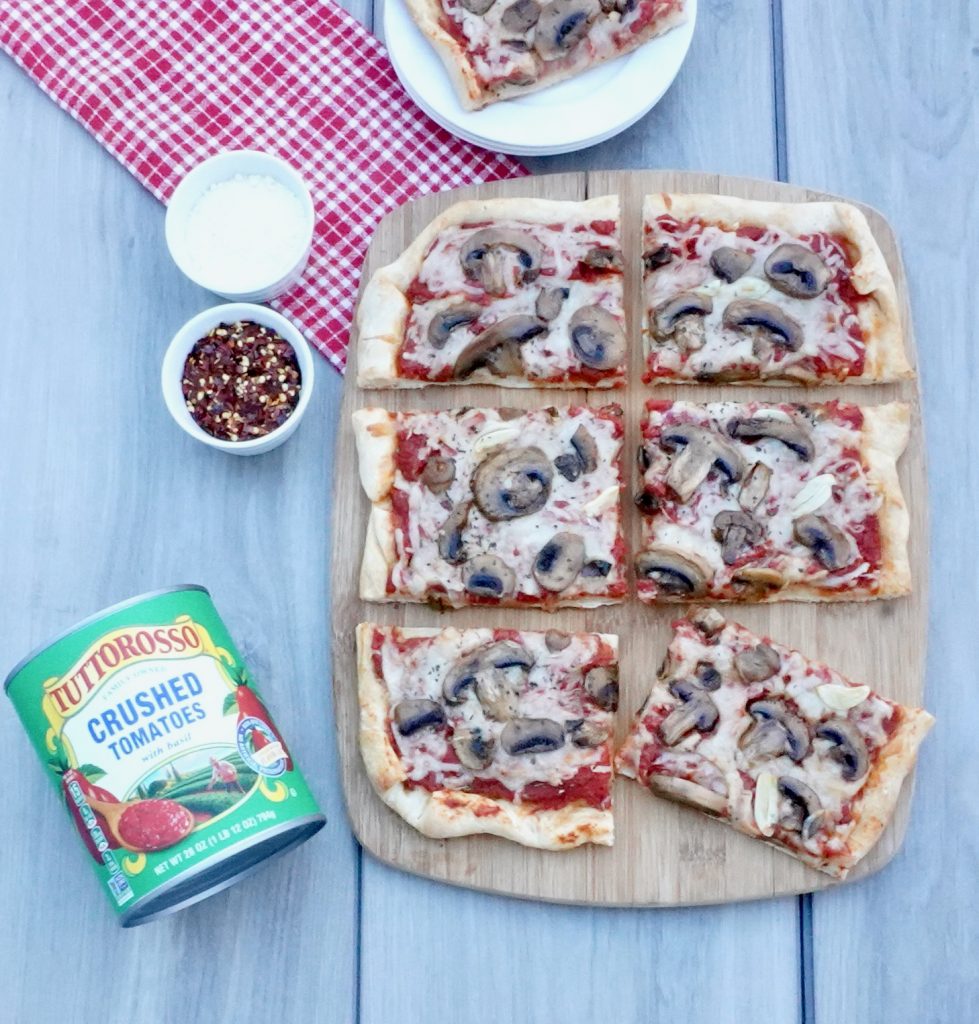 Mushroom Pizza Rustica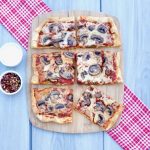 Print This
Ingredients
2 garlic cloves, 1 minced and 1 sliced

1 (28 ounce) can Tuttorosso® Crushed Tomatoes with basil

1 tablespoon extra virgin olive oil

1 (10 inch) refrigerator pizza crust, or 10 inch pizza box crust

Salt and black pepper to taste

2 cups shredded mozzarella cheese

8 ounces sliced fresh mushrooms
Instructions
Preheat the oven to 400 degrees
Step 1
Evenly coat a baking sheet with cooking spray. Sprinkle with corn meal
Step 2
Mix crushed tomatoes, oil and minced garlic in a bowl.
Step 3
Roll or lay out the pizza crust. Spread with the tomato mixture. Distribute the cheese evenly across the top of the pizza.
Step 4
Top with sliced mushroom and sliced garlic. Bake for 20 minutes or until cheese bubbles and crust is cooked through.