Pizza is one of our favorite things to eat so why not have it for breakfast? Breakfast Pizza is a hearty meal and a great way to feed a group. It would be perfect for a casual brunch.
Made with regular pizza dough, the crust is spread with ricotta cheese and then layered with mozzarella cheese, parmesan cheese and crumbled bacon. The pizza is topped with eggs and baked to a golden brown.
Breakfast Pizza is one of those recipes that is easy for you to make your own. You can easily change out the cheeses or add different toppings to your liking. Have fun with it and make your family and friends a fun breakfast.
If you are looking for other easy breakfast ideas to feed a group check out Asparagus Quiche and Mushroom Asparagus Frittata.
If you like to make homemade pizza, check out Mushroom Pizza Rustica.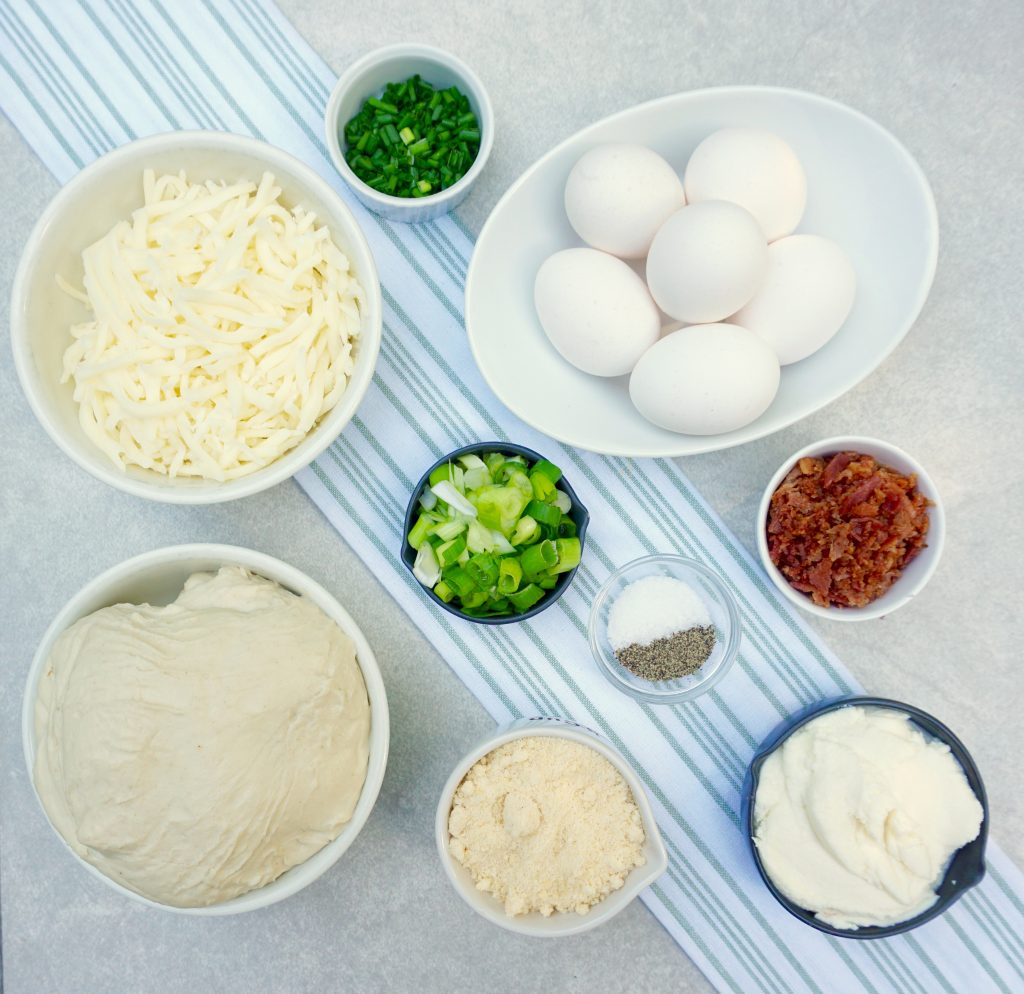 Breakfast Pizza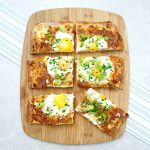 Print This
Ingredients
1 pound pizza dough

4 slices bacon, cooked and crumbled

½ cup ricotta cheese

2 cups shredded mozzarella cheese

½ cup grated parmesan cheese

6 large eggs

2 scallions, chopped

2 tablespoons fresh chives, chopped
Instructions
Pre heat your oven to 400 degrees.
Grease a 11″ x 15″ rimmed baking pan with a tablespoon of oil. Make sure the entire surface is well coated.
Press the pizza dough evenly into the pan. Press the corners to make sure they dough sticks.
Spread the ricotta cheese evenly over the pizza dough. 
Sprinkle the mozzarella cheese and parmesan cheese evenly over the ricotta.
Create 6  round wells in the cheese. Drop an egg into each of the wells.
Bake for 12 -15 minutes depending on whether you want your egg yolks to be runny or soft cooked.
Remove from the oven and sprinkle evenly with the scallions and chives.