Tomato Jam is a simple summer condiment. Tomatoes are cooked down with a bit of brown sugar, balsamic vinegar and fresh herbs. The result is a thick, slightly sweet jam that you can use in multiple ways.
Good things come to those who wait and this recipe is going to take some time. The jam will need to slow simmer on top of the stove for about an hour and fifteen minutes. It requires only an occasional stir while it is cooking so you can do other things as long as you check in on it once in a while.
I served the Tomato Jam here in the photos with toasted baguette slices and ricotta cheese. A simple platter with the toasted bread and small bowls of jam and ricotta could be put out for a self serve version of this. The jam would also be good with mozzarella slices or inside a panini or grilled cheese sandwich.
If you are looking for other ways to use tomatoes check out Roasted Tomato Soup.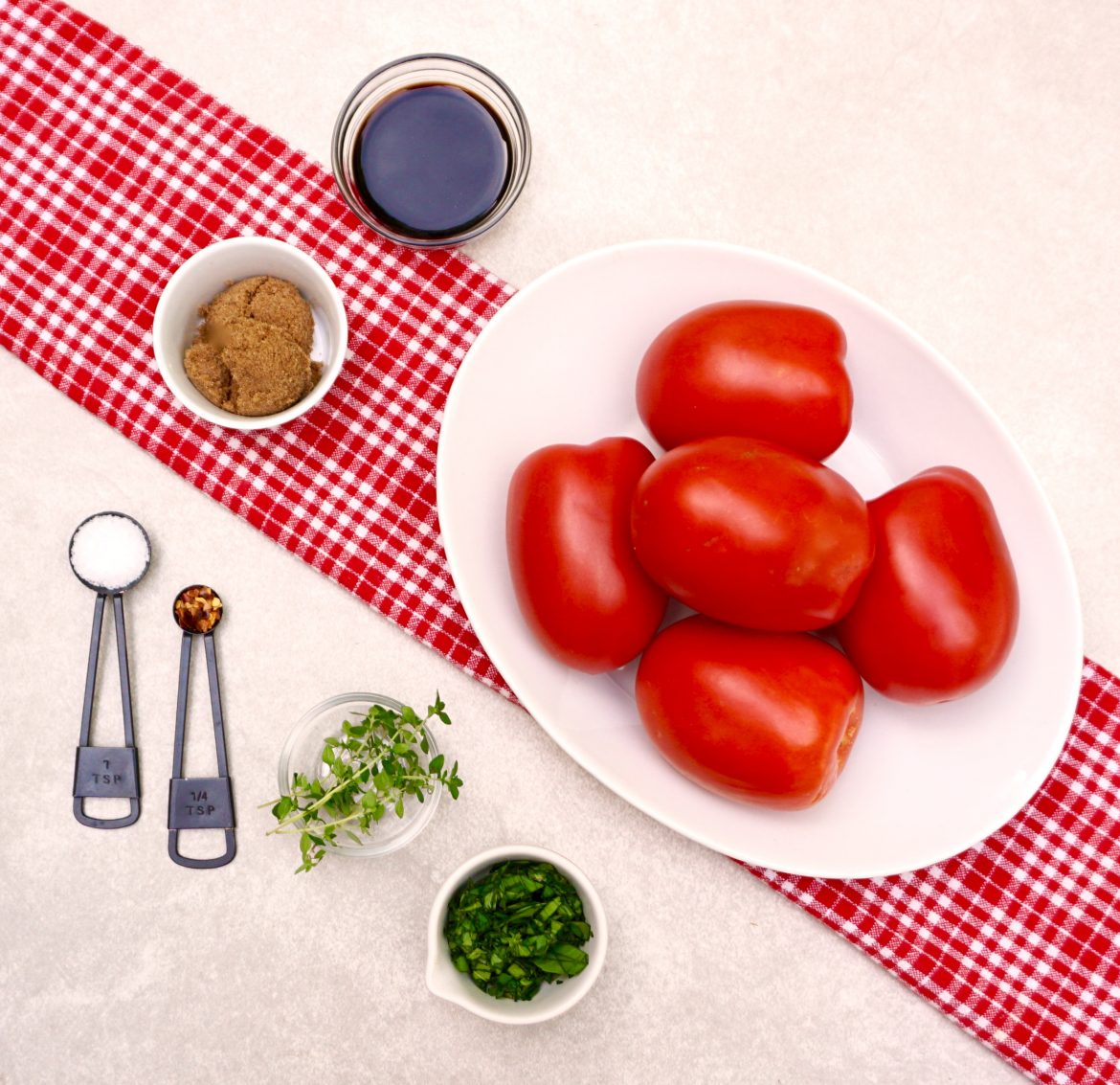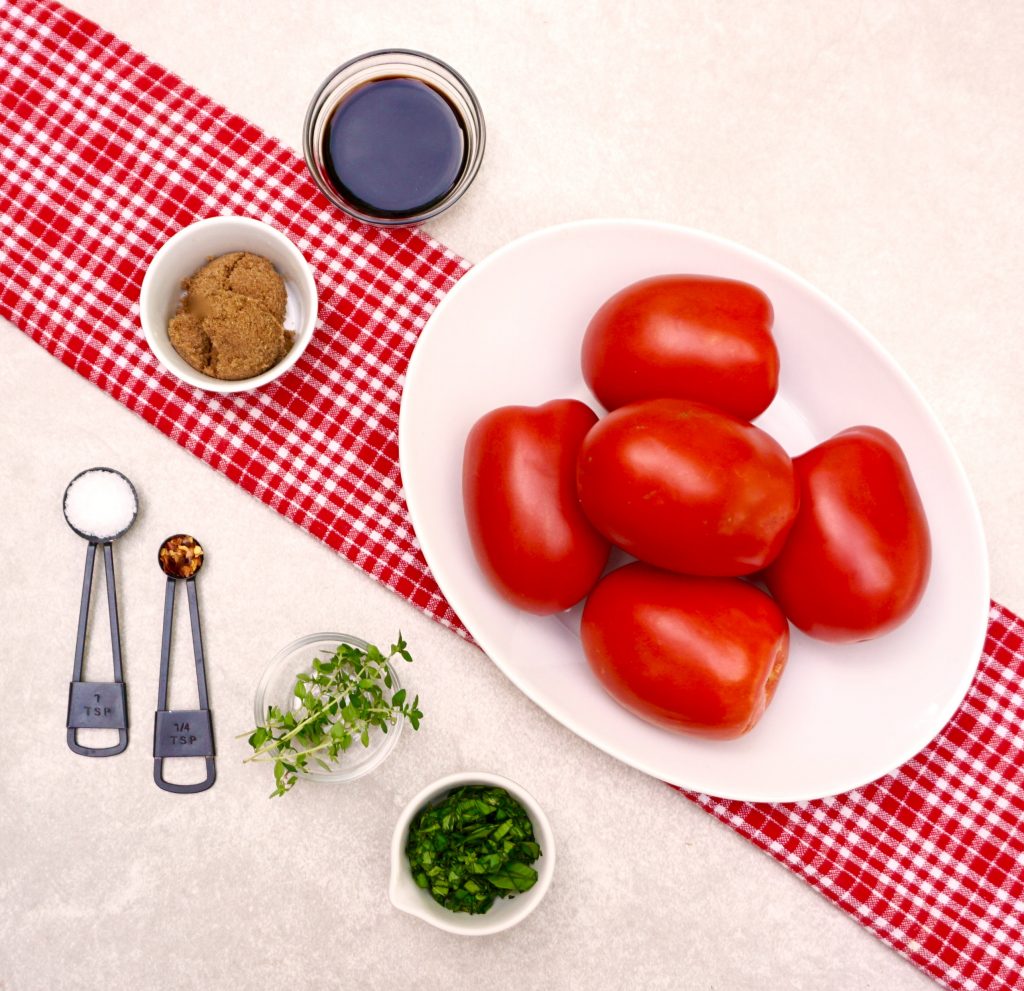 Tomato Jam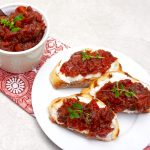 Print This
Ingredients
2 pounds plum tomatoes, cut into chunks

3 tablespoons balsamic vinegar

2 tablespoons brown sugar

1 teaspoon kosher salt

¼ cup fresh basil leaves, chopped

1 teaspoon fresh thyme leaves

¼ teaspoon crushed red pepper
Instructions
Add all of the ingredients to a heavy, medium sized saucepan. Bring them to a boil over medium heat, stirring often.
Reduce the heat to low and simmer, stirring occasionally until the mixture becomes thick like jam. This should take about an hour and fifteen minutes.
Cool the jam and store it in the refrigerator until you are ready to use it. The jam will last in the refrigerator for a week.