Blueberry Baked Oatmeal is an easy to make breakfast that you put together the night before. It takes just a few minutes to assemble. You let it sit in the refrigerator overnight and bake it in the morning.
This warm breakfast casserole is slightly sweetened with honey but the blueberries are the stars here! Fresh blueberries become very juicy while the oatmeal is baking and the result is delicious.
Blueberry Baked Oatmeal is a great way to serve breakfast to overnight guests. Check out these other overnight breakfast recipes. Overnight Apple Cinnamon French Toast, Sausage Strata,  Blueberry French Toast Bake, and Strawberry Banana Baked Oatmeal are some different options.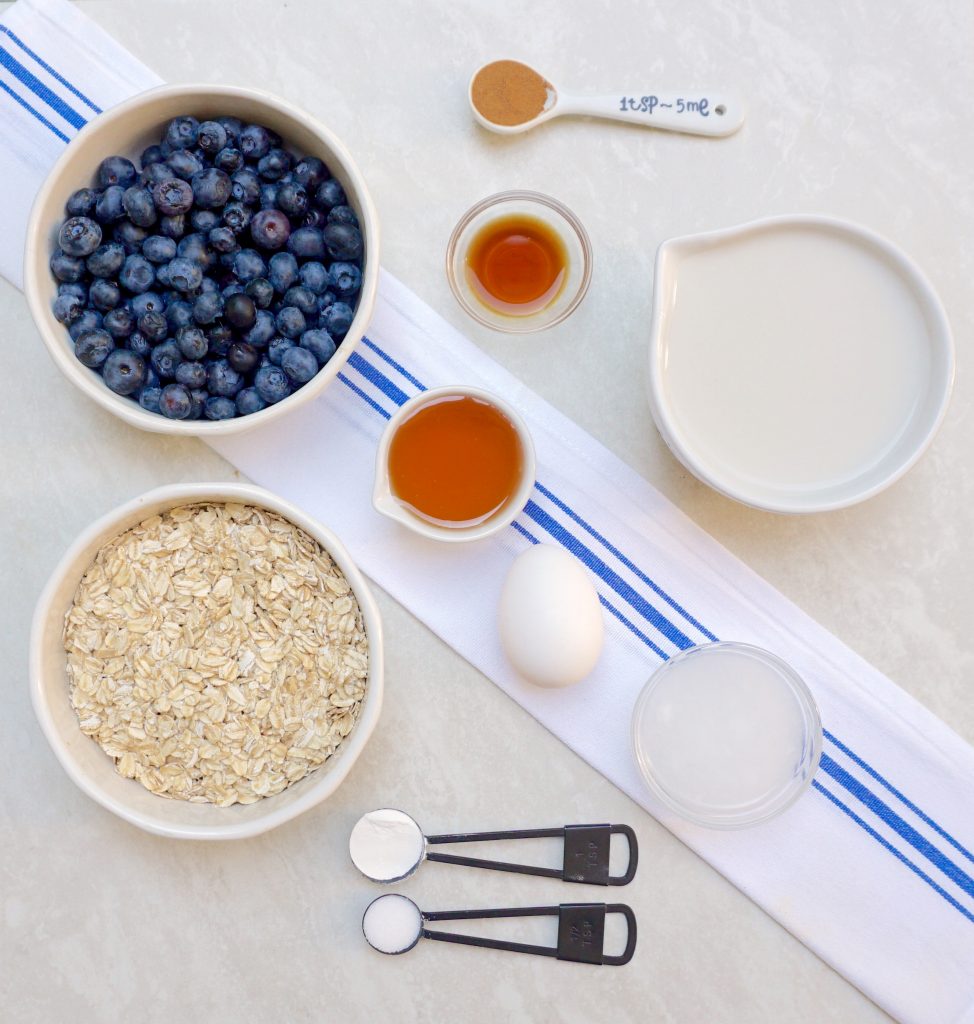 Blueberry Baked Oatmeal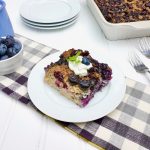 Print This
Ingredients
2 cups old fashioned oats

3 cups almond milk

1 large egg, beaten

¼ cup honey

3 tablespoons coconut oil

1 teaspoon baking powder

¼ teaspoon salt

1 teaspoon cinnamon

2 teaspoons vanilla extract

2 cups fresh blueberries
Instructions
THE NIGHT BEFORE:
Place the oats into a large bowl. Add the almond milk, egg, honey, coconut oil, baking powder, salt, cinnamon and vanilla extract. Stir to combine well.
Stir in the blueberries.
Spray a 9×9 inch baking pan with cooking spray. Pour the oatmeal into the pan. Cover the pan and place it into the refrigerator overnight.
THE NEXT MORNING:
Preheat the oven to 350 degrees.
Remove the oatmeal from the refrigerator and remove the cover.
Bake for 50- 55 minutes until it is completely set and golden brown.
Serve warm.