Roasted Red Greek Potatoes are a flavorful side dish. Red potato wedges are seasoned and roasted to a golden brown then topped with feta cheese, Kalamata olives, lemon juice and fresh parsley.
This easy to make recipe would go well with grilled meats, chicken or fish. The potatoes should be scrubbed well but there is no need to peel them. Once they have roasted they are combined with the other ingredients. The lemon juice adds a nice brightness and the feta cheese and olives add lots of flavor.
They would be the perfect pairing  for Greek Salad Chicken or Lemon Yogurt Chicken Kabobs.
If you are looking for additional side dish ideas, check out 30 Simple Summer Cookout Side Dishes.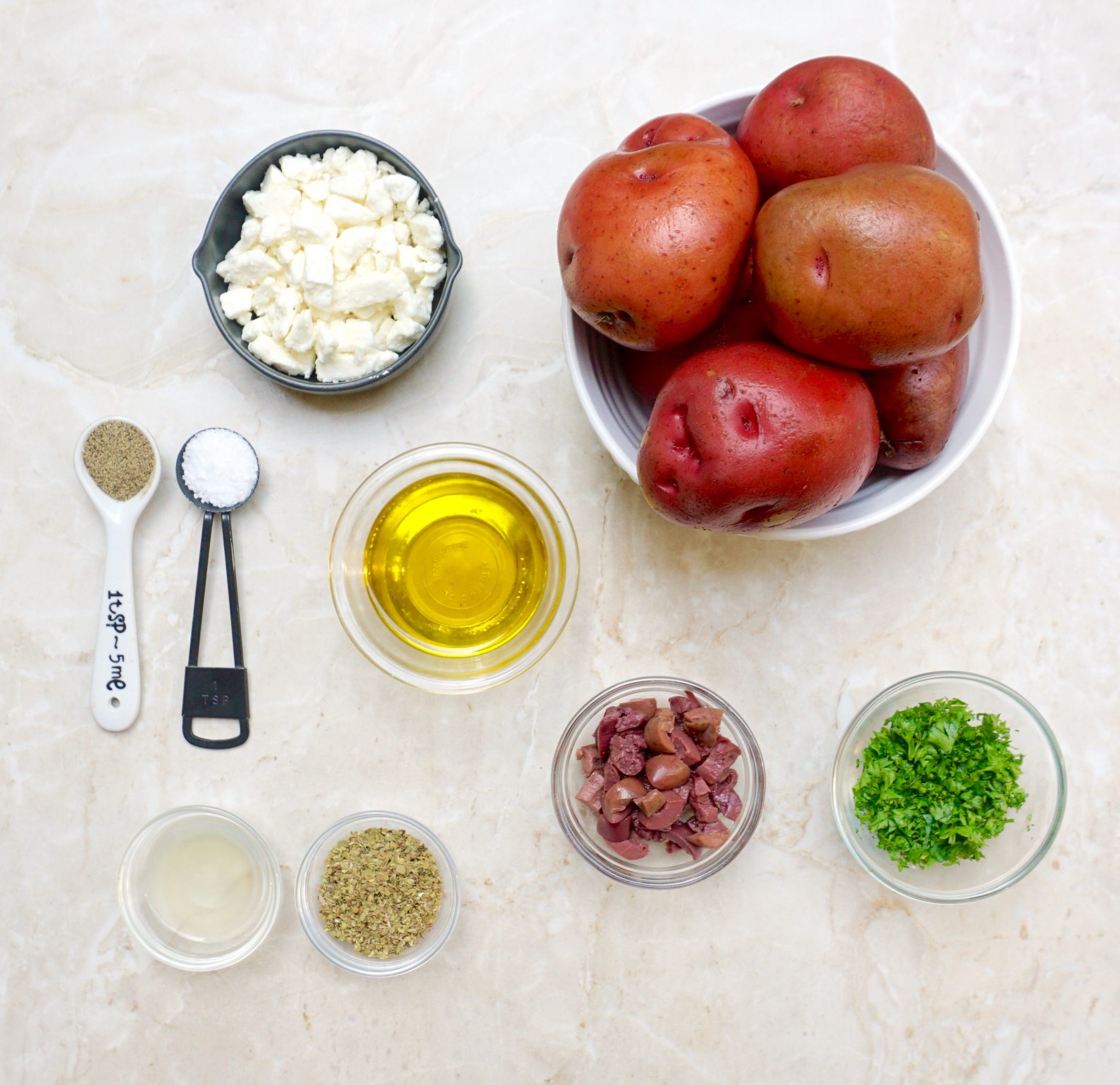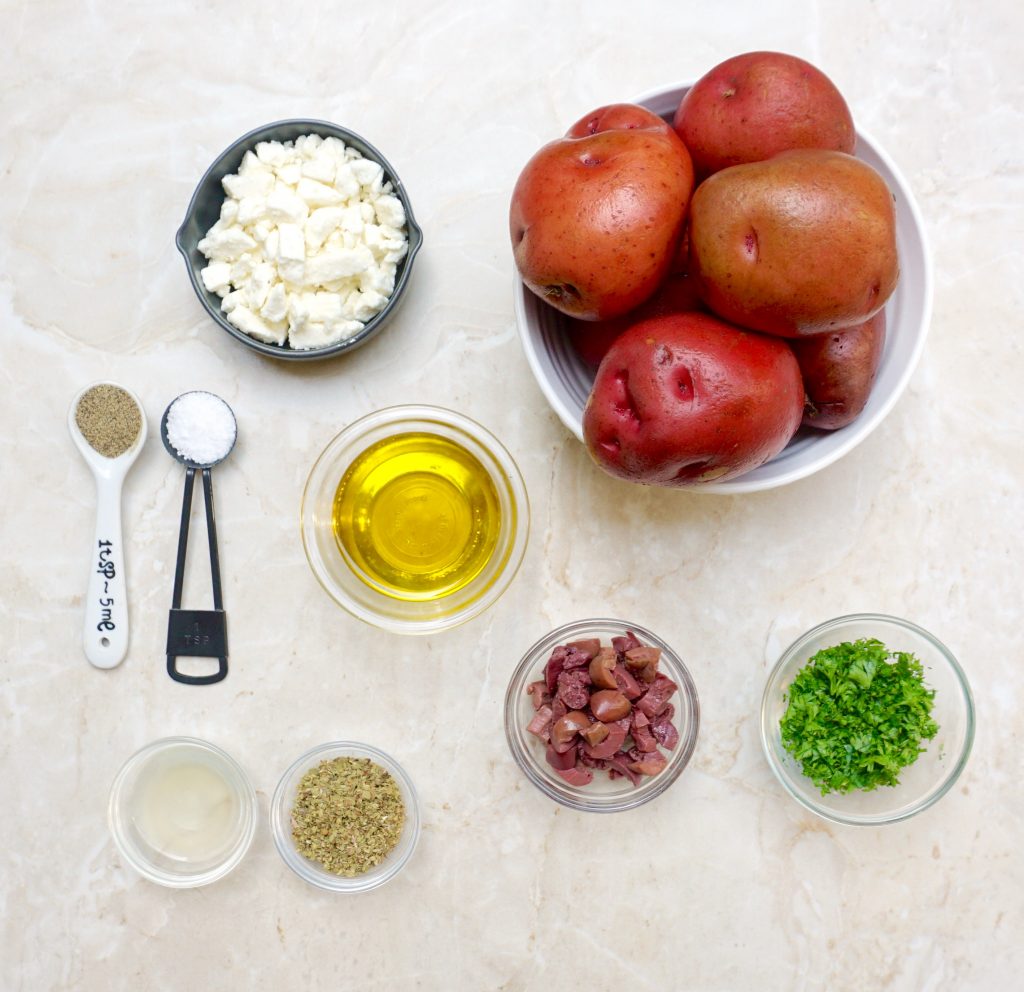 Roasted Red Greek Potatoes
Print This
Ingredients
2 pounds red potatoes, cut into 1 inch wedges

3 tablespoons olive oil

1 teaspoon kosher salt

1 teaspoon black pepper

2 teaspoons dried oregano

½ cup crumbled feta cheese

8 kalamata olives cut into quarters

1 tablespoon lemon juice

2 tablespoons fresh parsley, chopped
Instructions
Preheat your oven to 400 degrees.
Place the potato wedges on a large baking sheet. Pour the olive oil over them and add the salt and pepper. Stir to combine and make sure that all of the wedges are coated in oil.
Turn the wedges so they are on their sides with the cut side down. Cover the baking sheet tightly with foil.
Bake for 15 minutes.
Remove the pan from the oven and turn the wedges over to the other side. Sprinkle the oregano evenly over them. Return the pan to the oven, uncovered.
Bake for an additional 20 minutes until the potatoes are cooked through and lightly browned.
In a small bowl combine the feta cheese, olives, lemon juice and parsley. Toss the mixture into the potatoes and serve.