Olive oil cakes are simple cakes that are very moist and keep well for days. There is nothing fussy about them. You can mix together a few ingredients in one bowl without a mixer and you will never be disappointed. Cherry Olive Oil Cake is a good version for summer cherry season.
This recipe will give you two pan options. You can bake 3 small cakes in 6 inch pans or one large cake in a 10 inch pan. The cake will freeze well for a couple months so baking them small may work for you.
If you are a fan of olive oil cakes check out Chocolate Olive Oil Cake, Blueberry Lemon Olive Oil Cake, Pumpkin Olive Oil Cake,  Strawberry Olive Oil Cake and Orange Olive Oil Cake.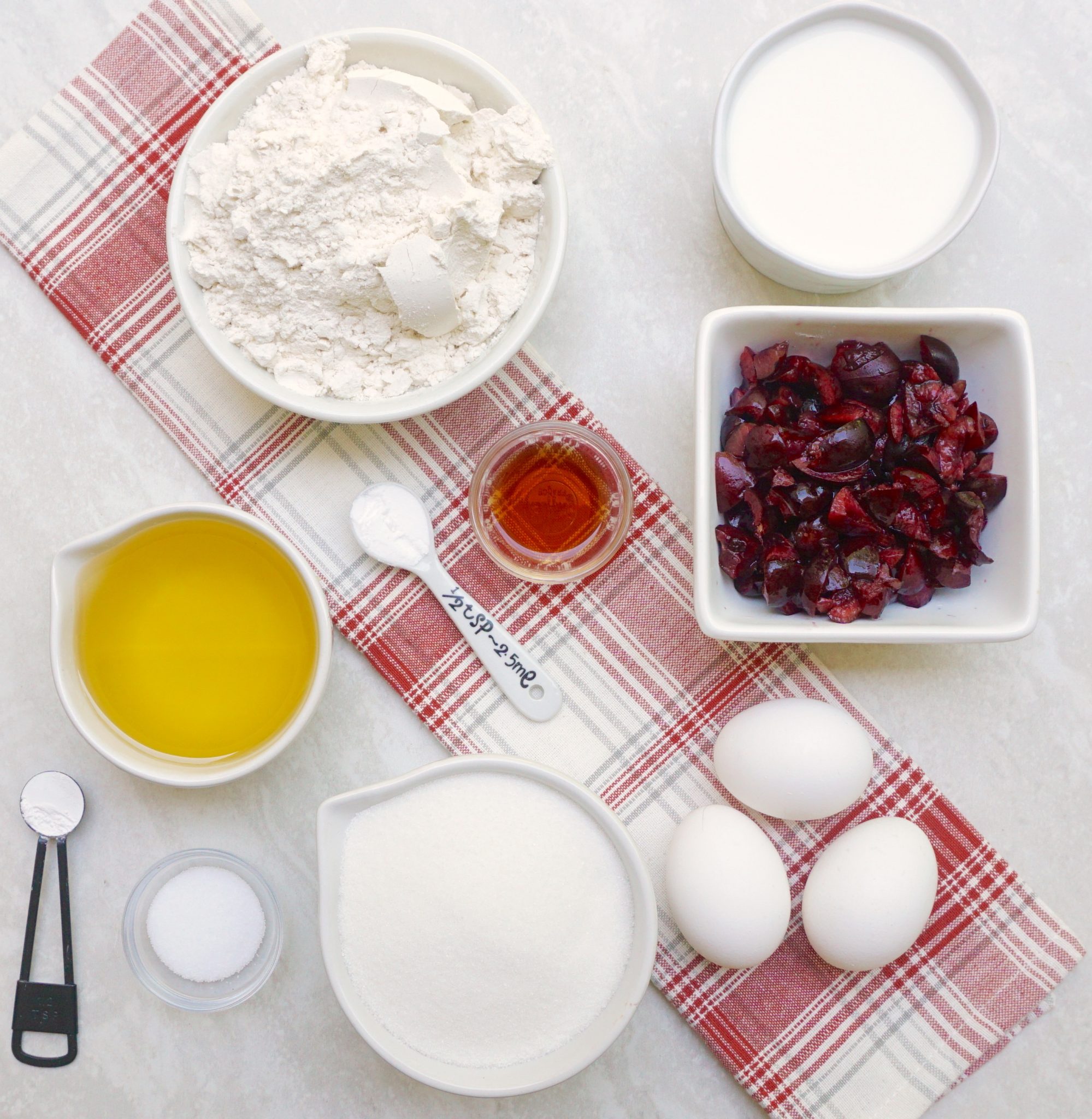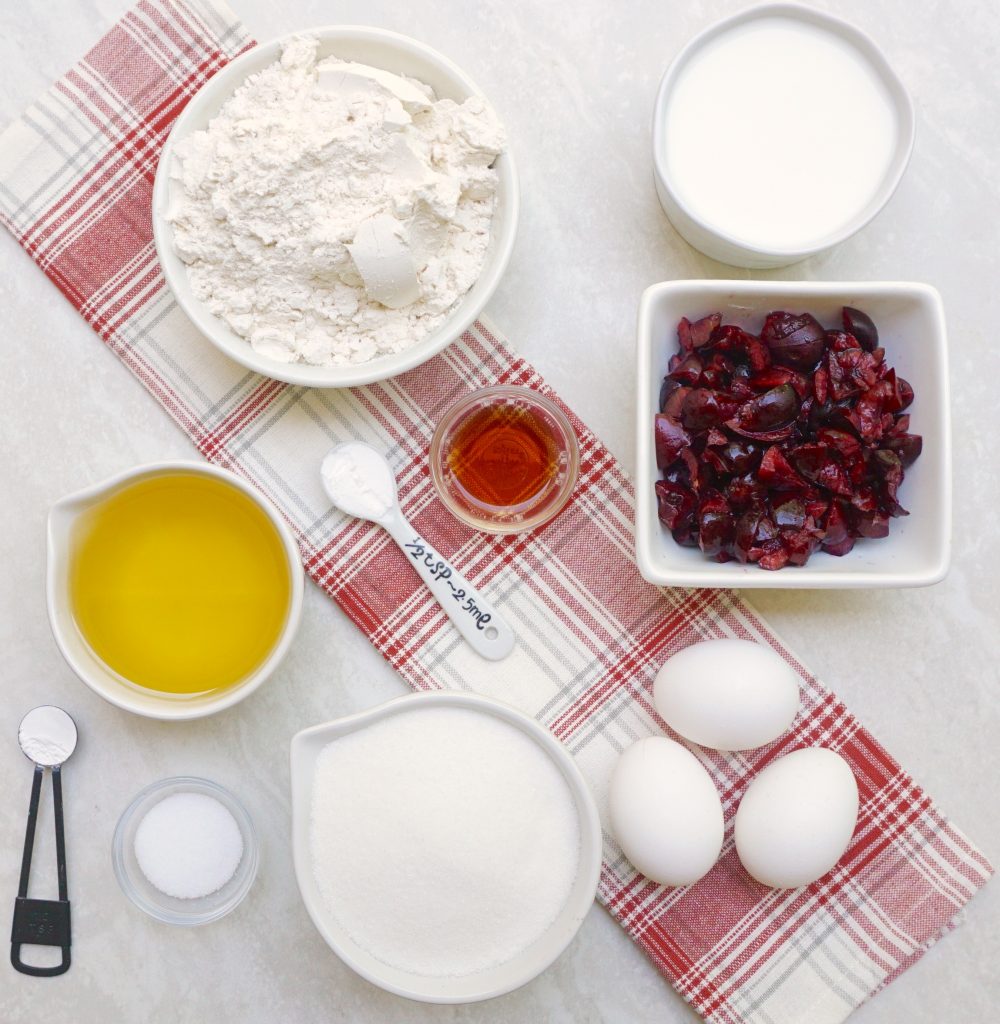 Cherry Olive Oil Cake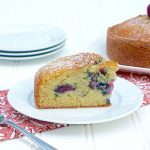 Print This
Ingredients
1 cup olive oil

1 ¼ cups whole milk

3 large eggs

2 cups all purpose flour

1 ½ cups granulated sugar

1 ½ teaspoons salt

½ teaspoon baking powder

½ teaspoon baking soda

1 cup fresh cherries, pitted and chopped

Optional confectionary sugar for garnish.
Instructions
Preheat your oven to 350 degrees.
Grease and flour your pans. I used three 6 inch pans for this recipe. It can also be baked in one 10 inch pan. If you are using the smaller pans and need to bake the cakes in batches, refrigerate the batter until you can bake all three cakes.
In a large bowl, whisk together the olive oil, milk and eggs. Add the flour, sugar, salt, baking powder, and baking soda. Mix together using a spatula stir until the batter is completely combined and smooth.
Stir in the cherries..
Pour the batter into the  prepared pan(s).
Baking time for the 6 inch pans is 35- 40 minutes and 50 minutes for the 10 inch pan. Make sure that the top of the cake is firm and golden brown.
Cool the cake in the pan for 15 minutes. Invert onto a wire rack and let the cake cool completely.
Optional: Lightly sift confectionary sugar over the top of the cake.