Heirloom Tomato Burrata Salad is an easy and flavorful salad. Summer tomatoes at their peak are so perfect that you can get by with adding only a few simple ingredients to get a delicious outcome.
Burrata is a fresh Italian cheese made from Mozzarella and cream. The outer shell is firm cheese and the center is soft and creamy. It goes really well with fresh tomatoes. If you are unable to find this in your local area, you can use fresh mozzarella and still achieve great results.
Heirloom Tomato Burrata Salad is a perfect summer side dish for warm days when the last thing that you want to do is turn on your oven! It will pair well with almost anything that you put on the grill for your summer cookouts. If you are looking for other summer cookout side dishes, check out 30 Simple Summer Cookout Side Dishes.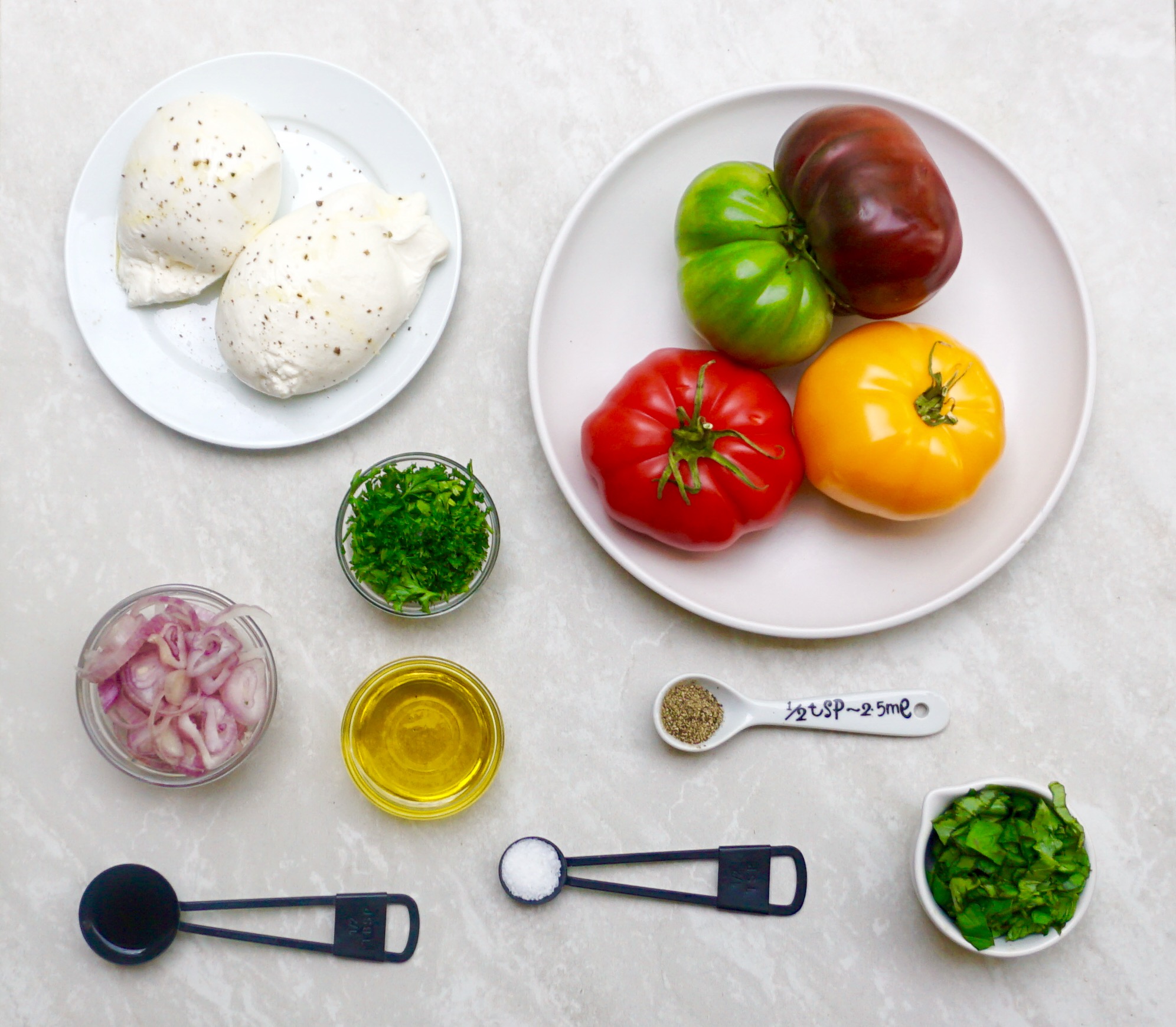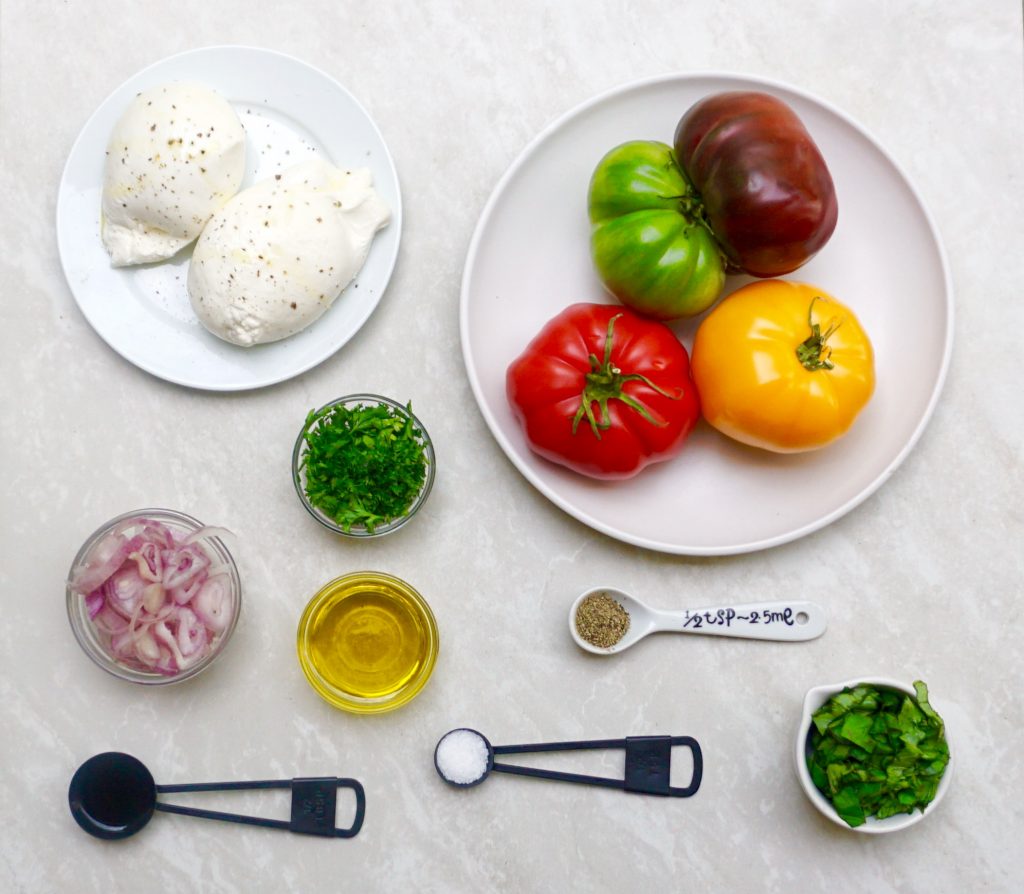 Heirloom Tomato Burrata Salad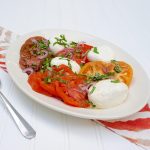 Print This
Ingredients
3 pounds Heirloom tomatoes, sliced
1 medium shallot, sliced thin
¼ cup fresh basil , chiffonade
2 tablespoons fresh parsley, chopped
2 tablespoons olive oil
1 tablespoon balsamic vinegar
½ teaspoon kosher salt
½ teaspoon black pepper
8 ounces Burrata cheese
Instructions
How to Chiffonade Fresh Basil may be helpful if you have never done this before.
Arrange the heirloom tomatoes on a large serving platter. Add the shallot slices, evenly over the tomatoes.
Sprinkle the basil and parsley evenly over the tomatoes.
In a small bowl, combine the oil, balsamic vinegar, salt and pepper. Pour the dressing evenly over the tomatoes.
Add the Burrata cheese to the platter and serve.