Roasted Tomato Herb Chicken is a great summer dish to make when tomatoes are at their peak.  It is easy to make, comes together quickly and has a lot of flavor.
Cherry tomatoes are roasted and combined with shallots, balsamic vinegar, fresh basil and parsley to make an intense flavored tomato sauce. Boneless chicken breast is fast seared then finished in the oven. Slice it and add the tomatoes on top for a healthy, low calorie dinner.
Roasted Tomato Herb Chicken comes together quickly enough to make it a weeknight dinner option. It is also a good choice for entertaining if you want a meal that looks and tastes great without a lot of time or effort.
If you like this recipe, you might also like Margherita Chicken and Greek Salad Chicken.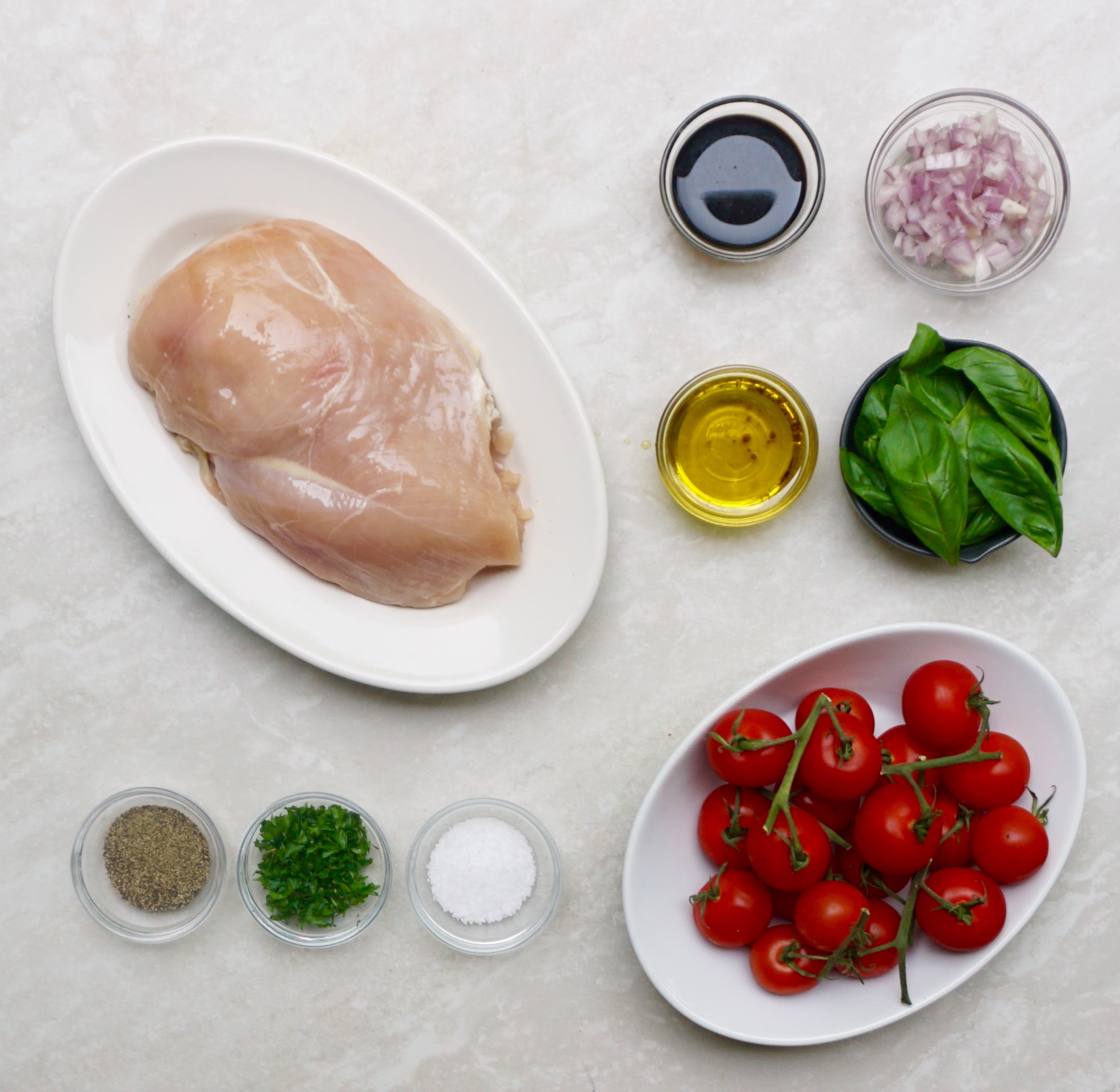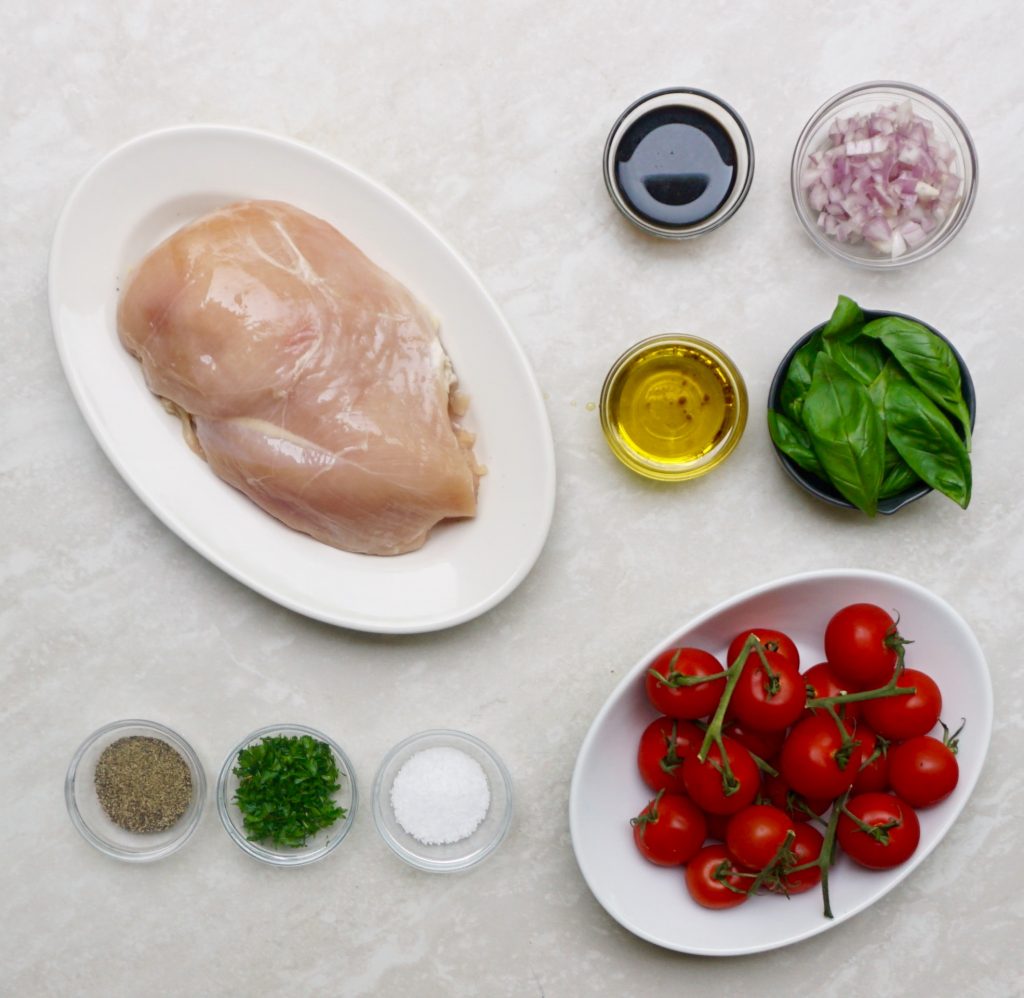 Roasted Tomato Herb Chicken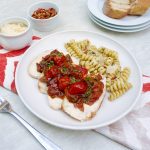 Print This
Ingredients
1 pound boneless chicken breast
2 cups cherry tomatoes
3 tablespoons olive oil, divided
1 teaspoon kosher salt
½ teaspoon black pepper
1 small shallot, diced
2 tablespoons balsamic vinegar
3 tablespoons fresh basil leaves, chopped
1 tablespoon fresh parsley
Instructions
Preheat the oven to 400 degrees
Mix together the tomatoes, 1 tablespoon of the olive oil, salt and pepper. Place the tomatoes onto a baking sheet and roast for 15 minutes, until the tomatoes are soft.
Heat the remaining 2 tablespoons of olive oil in a skillet over medium low heat. Add the chicken breast to the skillet and sear for 2 ½ minutes on each side. Place the skillet into the oven and cook for 8-10 minutes until it is cooked though and has an internal temperature of 165 degrees.  Remove the chicken breast from the skillet.
Add the shallots to the skillet and cook over medium low heat until softened, 1-2 minutes. Add the balsamic vinegar and tomatoes to the skillet and simmer until it begins to thicken slightly.
Slice the chicken breast into ½ inch serving slices. Spoon the tomato sauce over the chicken and serve.