Roasted Strawberries is a great way to enhance the flavor. Roasting them really intensifies them and it is a great way to use up extra strawberries that are no longer perfect.
It takes only 15- 20 minutes of roasting with a bit of sugar and vanilla to create a deep red,  flavorful strawberry with a little extra syrup.
Roasted Strawberries are good  mixed into plain Greek yogurt to create a slightly sweet snack. They would make a great strawberry shortcake as well.
If you are looking for other ways to use fresh strawberries check out Strawberry Bread Pudding, Strawberry Ricotta Cake,Strawberry Trifles, Strawberry Ice Box Cake, Strawberry Panna Cotta, and Strawberry Olive Oil Cake.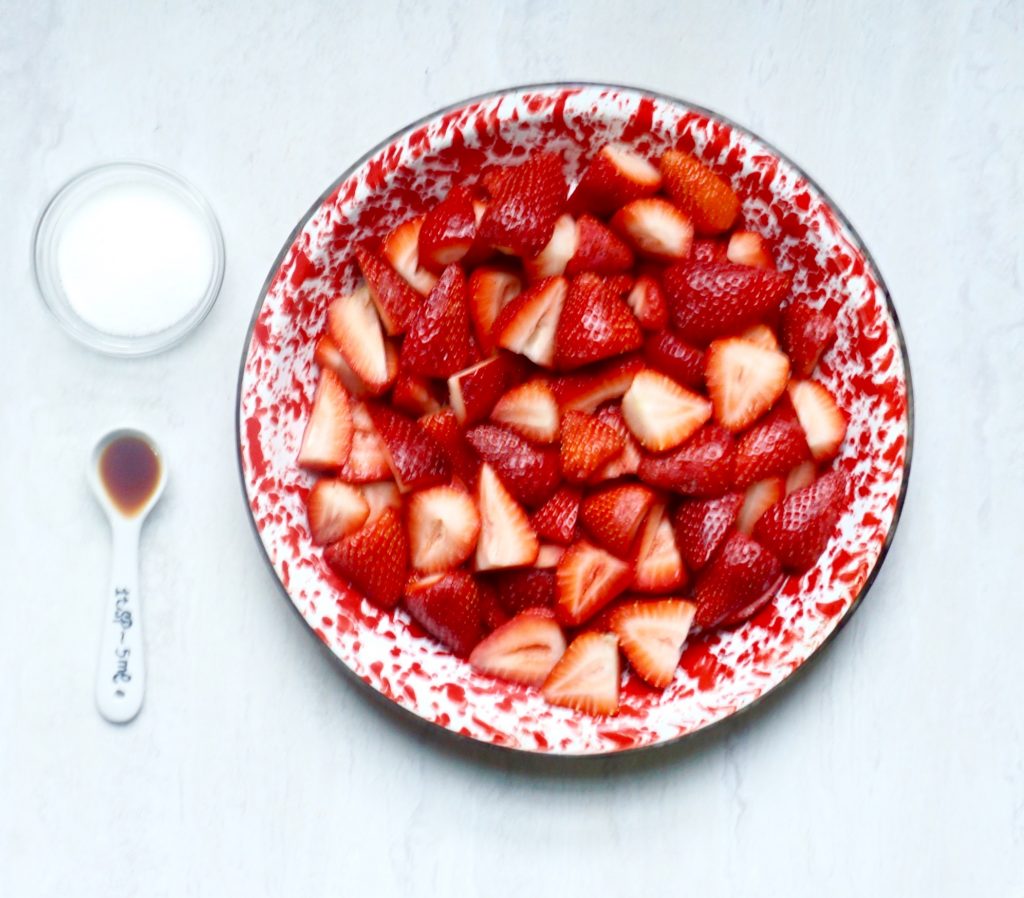 : 
Roasted Strawberries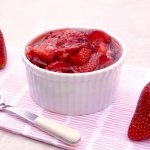 Print This
Ingredients
2 pints fresh strawberries, sliced
2 tablespoons granulated sugar
1 teaspoon vanilla extract
Instructions
Preheat oven to 350 degrees
Line a rimmed baking sheet with parchment paper. Add the strawberries to the baking sheet and toss with sugar and vanilla.
Roast for 15 – 20 minutes. Cool. Make sure you capture all of the juicy syrup as well!