Flourless Chocolate Cake may look fancy, but it is actually very easy to make. You can put everything together right in your saucepan. One pot, no bowls, no sifting. Sounds good right?
This cake is made without flour so it is very dense, almost like fudge. It is made with bittersweet chocolate and cocoa so it has a rich chocolate flavor. If you are a chocolate fan, this one is for you.
Whipped cream and berries would complement Flourless Chocolate Cake nicely or you could simply  sift a bit of cocoa powder or powdered sugar over the top. 
If you like rich chocolate  desserts you should check out Hot Fudge Sauce and Mexican Chocolate Pudding Cake and Molten Chocolate Cakes.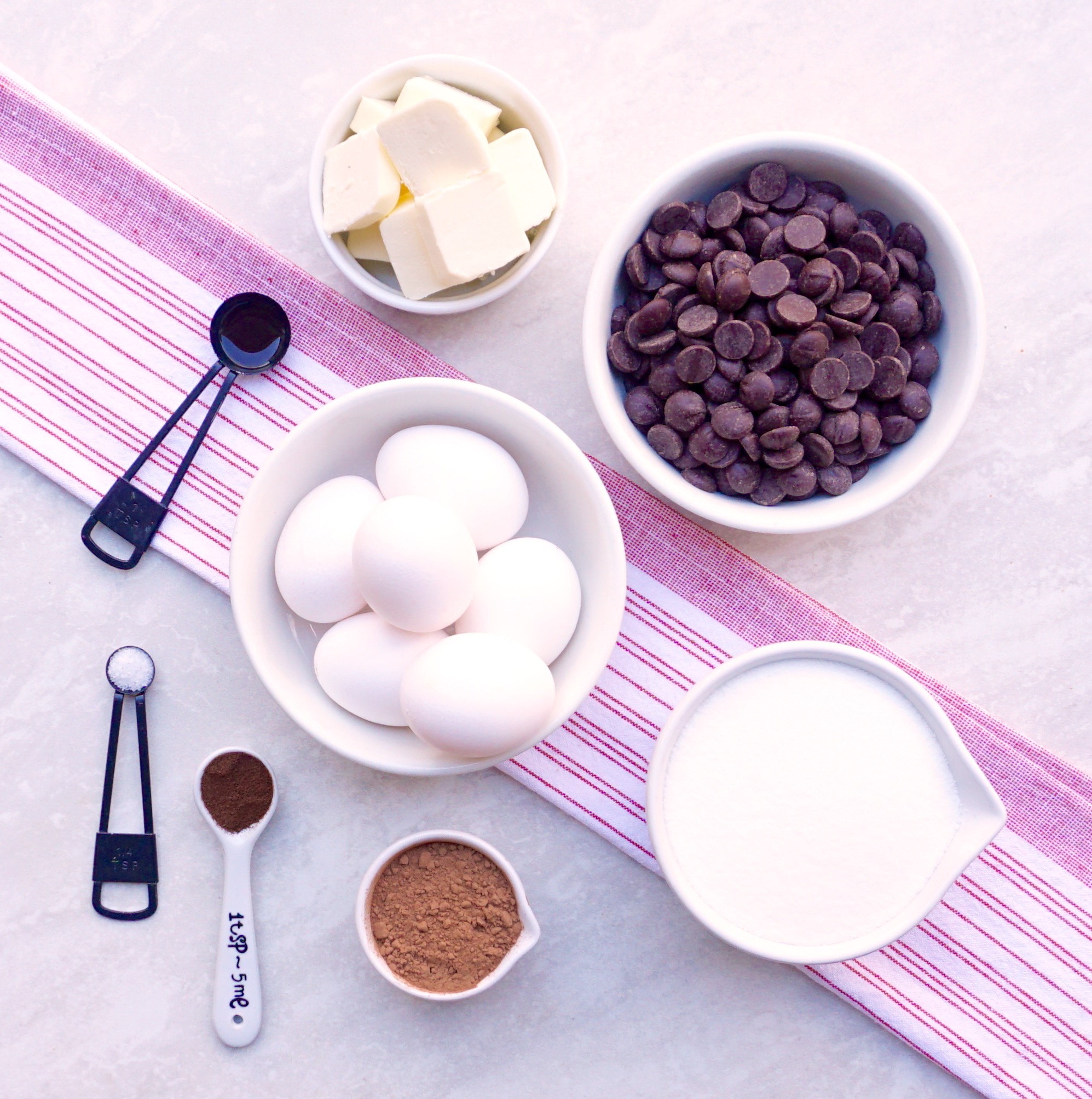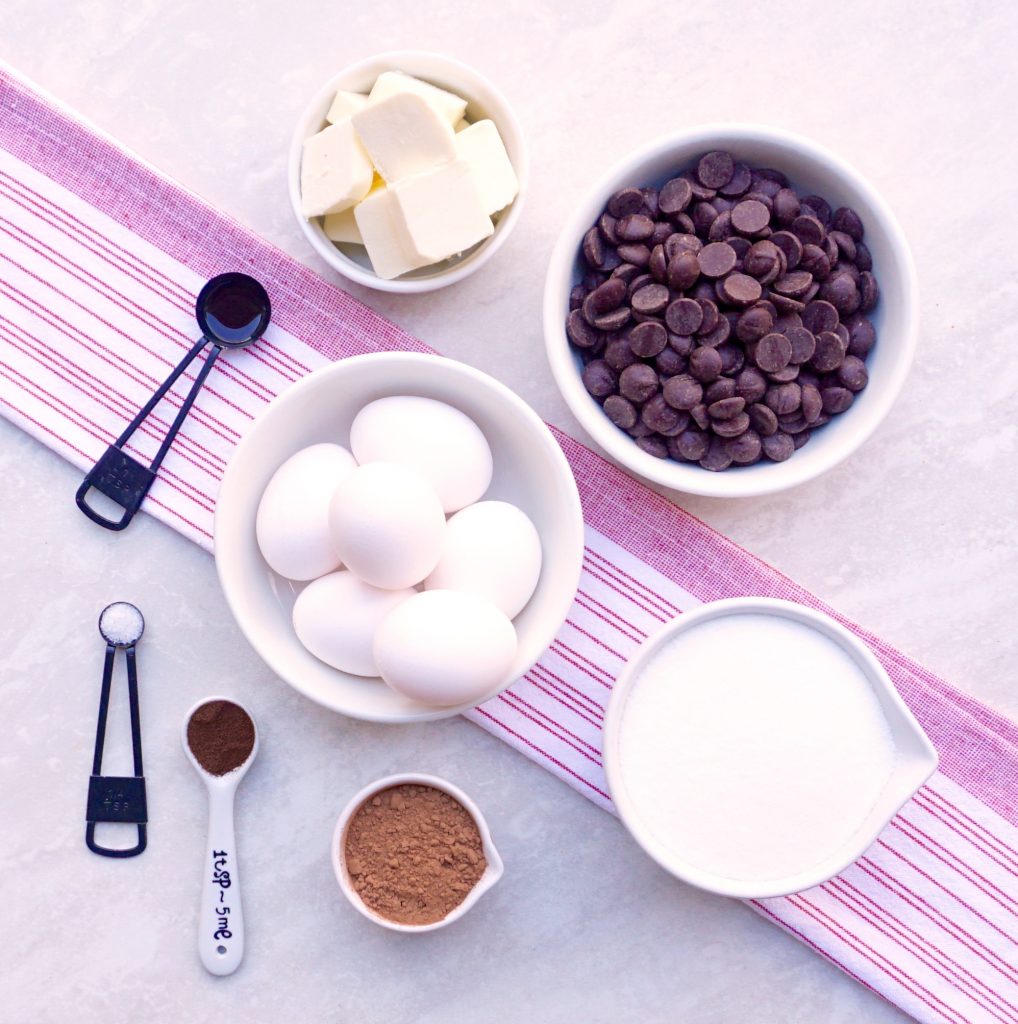 Flourless Chocolate Cake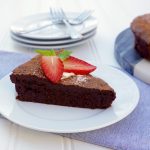 Print This
Ingredients
10 ounce package bittersweet chocolate chips

12 tablespoons butter (1 ½ sticks)

1 cup granulated sugar

6 large eggs

¼ teaspoon salt

½ cup cocoa powder

1 teaspoon espresso powder (optional)

1 teaspoon vanilla extract
Instructions
Preheat the oven to 375 degrees.
Thoroughly grease a 9 inch round cake pan. Line the bottom with a piece of parchment paper which has been cut to fit the pan. Crisco shortening works well for this. Make sure you have coated the entire pan so the cake does not stick.
Heat the chocolate chips and butter in a large saucepan over low heat,  stirring frequently until they have completely melted. Remove the pan from the heat.
Stir in the sugar.
Whisk in the eggs, one at a time, making sure that each one is thoroughly blended in. 
Stir in the salt, cocoa powder, espresso powder and vanilla extract. Stir until well blended.
Pour the mixture into your prepared pan.
Bake for 25 to 30 minutes until the top of the cake is completely set and a toothpick inserted in center of the cake comes out clean.
 Cool the cake in the pan for 10 minutes. Remove to a wire rack until it is cooled completely.
Notes
Espresso Powder gives chocolate a darker, richer flavor. It is mainly used in baking. It will enhance the flavor of the cake but is not required for the cake to be successful.