Strawberry Bread Pudding is a delicious custardy pudding made with fresh strawberries. Breads puddings have long been know as a great way to use up extra stale bread and you can pretty much use whatever you happen to have on hand. The other main ingredients of milk, egg and sugar you probably already have in your kitchen as well. If you do not happen to have bread to use, go buy it! You won't be sorry!
While Strawberry Bread Pudding is a great dessert, You could actually eat if for breakfast as well! The fresh strawberries and creamy texture are a perfect way to start the day.
If you would like to try a topping for this check out Chocolate Condensed Milk Bread Pudding Sauce.
If you want to try some other strawberry recipes check out, Strawberry Shortcake Bites, Strawberry Whole Grain Pancakes, Strawberry Rhubarb Cake, Strawberry Blondies, Strawberry Rhubarb Bars and Strawberry Ricotta Cake.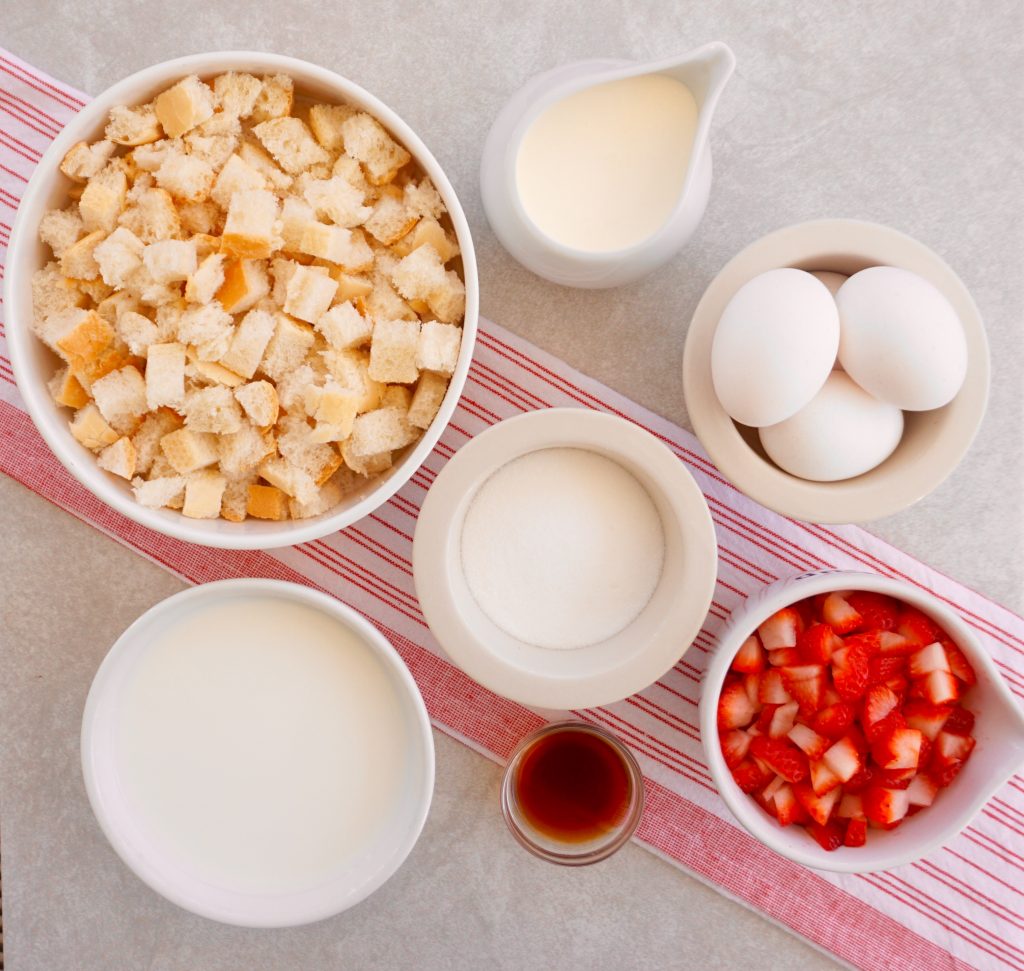 Strawberry Bread Pudding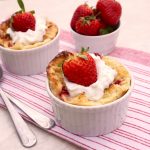 Print This
Ingredients
4 cups bread cubes, baguette or other, cut in to ¾ inch cubes

4 large eggs

1 cup heavy cream

2 cups whole milk

¾ cup granulated sugar

2 teaspoons vanilla extract

1 cup fresh strawberries, diced
Instructions
Beat the eggs in a large bowl. Add the heavy cream, milk and vanilla extract. Mix well.
Add the bread cubes and strawberries to the bowl and stir well. Let this sit for 10 minutes while you are pre heating your oven.
Preheat your oven to 350 degrees
Spray either 8 ramekins or one 8 x 8 inch baking dish with non- stick cooking spray. If you are using the ramekins, place them onto a baking sheet.
Divide the bread custard mixture evenly between the ramekins. Bake for 30 minutes, until the custard is set and the tops are slightly browned.
If you are using an 8 x 8 pan,  the baking time will be 40-45 minutes.