Blueberry Pie is one of the great summer desserts. Locally grown blueberries are all around and you want to use them in everything! A pie is a great choice but you may not want to have your oven on at 375 degrees for 50 minutes on a hot summer day!
This pie is a great option to avoid the heat of the oven. The filling comes together on top of the stove in minutes and is poured into a prepared pie crust. You can make your own pie crust, purchase a frozen or refrigerated pie crust or use a graham cracker crust. If you choose a traditional crust, you will bake it for only about 10 minutes and then turn that oven off! If you would like to make your own crust for this pie, check out Foolproof Pie Dough.
This Blueberry Pie is served chilled with whipped cream. The recipe comes from Pat West who is a friend and part of the Another Tablespoon family.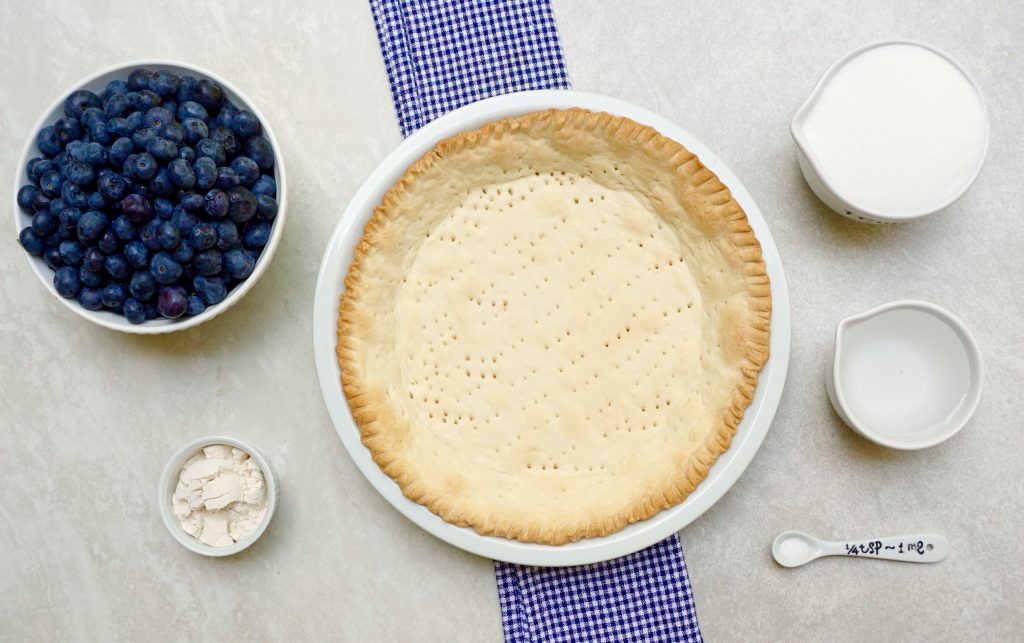 Blueberry Pie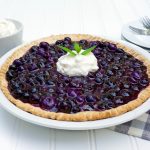 Print This
Ingredients
4 cups fresh blueberries, divided

1 cup granulated sugar

½ water, divided

3 tablespoons all purpose flour

¼ teaspoon salt

whipped cream for serving
Instructions
Bake your pie crust according to the package directions if you are using a prepared crust.  You can also check out How To Blind Bake a Pie Crust for instructions on doing this.
Pick over your blueberries, remove all stems and rinse well.
In a small bowl, combine the flour, salt and ¼ cup of the water. Stir well until you have a paste.
In a large saucepan bring 1 cup of the blueberries, the sugar and ¼ cup of the water to a boil. Reduce the heat to a slow simmer over medium low heat and add the flour mixture.
Whisk this in well, breaking up any lumps of the flour mixture. Cook for 1-2 minutes until the mixture is clear, free of any lumps and the blueberries are broken down.
Remove from the heat and stir in the remaining 3 cups of blueberries. Combine well.
Spoon into the pie crust and chill for 3 hours before serving.
Serve with whipped cream. Directions to make your own whipped cream can be found in the Berry Shortcake post.