Thank you Cook's Illustrated for helping me achieve my first ever successful pie crust. It must have something to do with the vodka!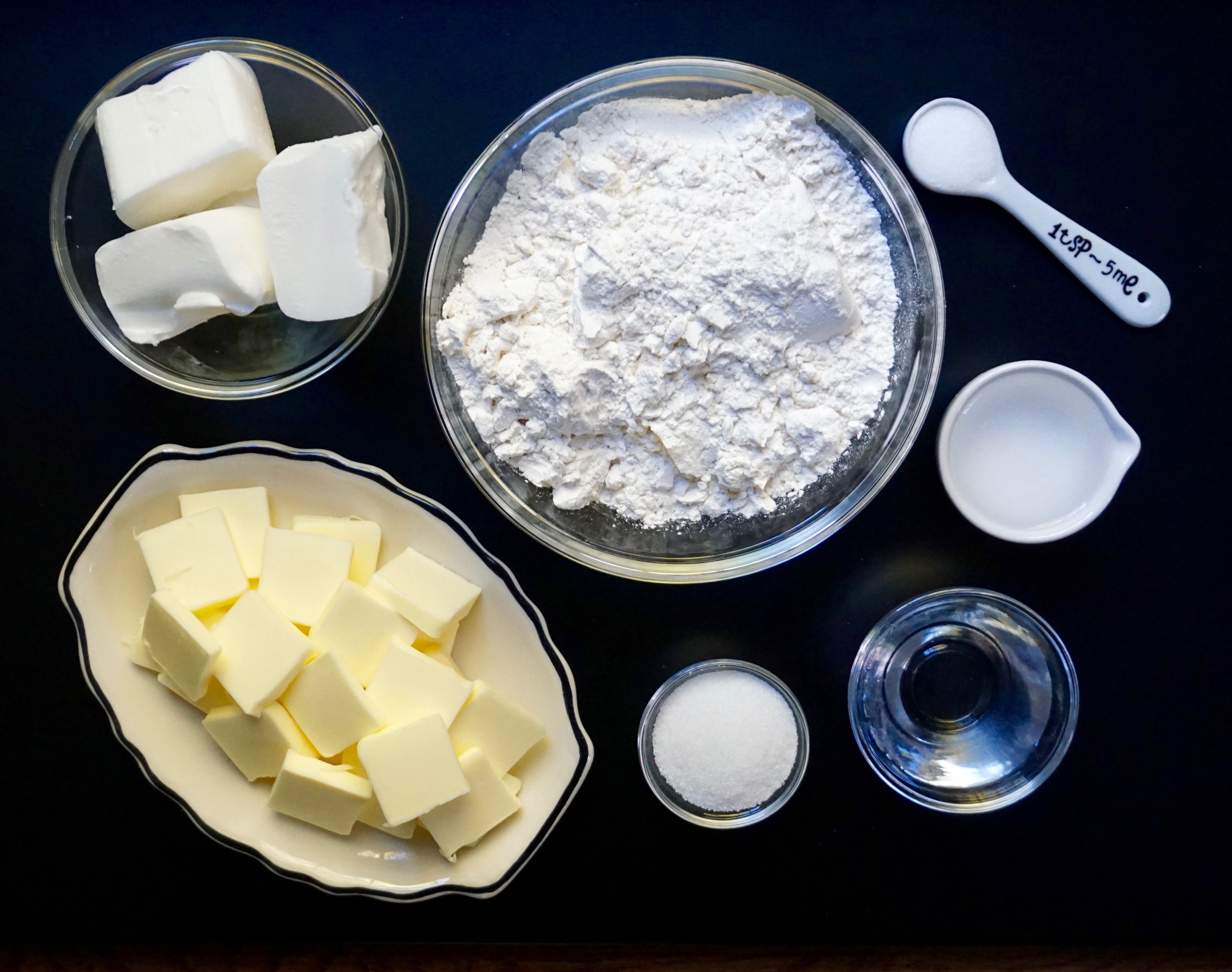 Foolproof Pie Dough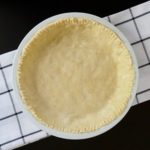 Print This
Ingredients
2 1/2 cups all purpose flour
1 teaspoon table salt
2 tablespoons white sugar
12 tablespoons cold unsalted butter, cut into 1/4 inch slices
1/2 cup cold vegetable shortening cut into 4 pieces
1/4 cup cold vodka
1/4 cup cold water
Instructions
In a food processor combine the flour, salt and sugar and pulse a few times to combine. Add the cold butter and shortening and process until the dough begins to clump and look like cottage cheese curds. This will take about 15 seconds. Scrape down the bowl with a rubber spatula and pulse a few more times. Remove dough to a medium bowl. Sprinkle the vodka and water over the mixture. Fold the liquid into the dough with a rubber spatula, pressing down on the dough until it is slightly tacky and sticks together. Divide the dough into two even balls and flatten each into a 4 inch disk. Wrap each in plastic wrap and refrigerate for at least 45 minutes or up to 2 days.  
Liberally flour a board to roll the crusts out into round circles slightly larger than the 9 inch pie plate.
Notes
This recipe creates a very pliable dough which is easy to handle. It requires quite a bit of flouring when rolling out to prevent the dough from sticking.