Brunch Eggs are great to make when you are having guests. This recipe serves 6-8 people and it is easily doubled. You can just bake it in a larger pan. You can prep the ingredients the day before and simply mix them together in the morning when you are ready to bake.
This easy dish has a lot of flavor. Cooked bacon, mushrooms, green onions and Monterey Jack cheese are mixed in with eggs and milk. Baked to a golden brown, it is a real crowd pleaser.
Brunch Eggs are something for you to keep in mind as we will be heading into the holidays and will likely be having some overnight company. Another good breakfast casserole is Bacon Egg and Cheese Casserole.
If you are having a large brunch and want a sweet dish to serve with the brunch eggs try Overnight Apple Cinnamon French Toast.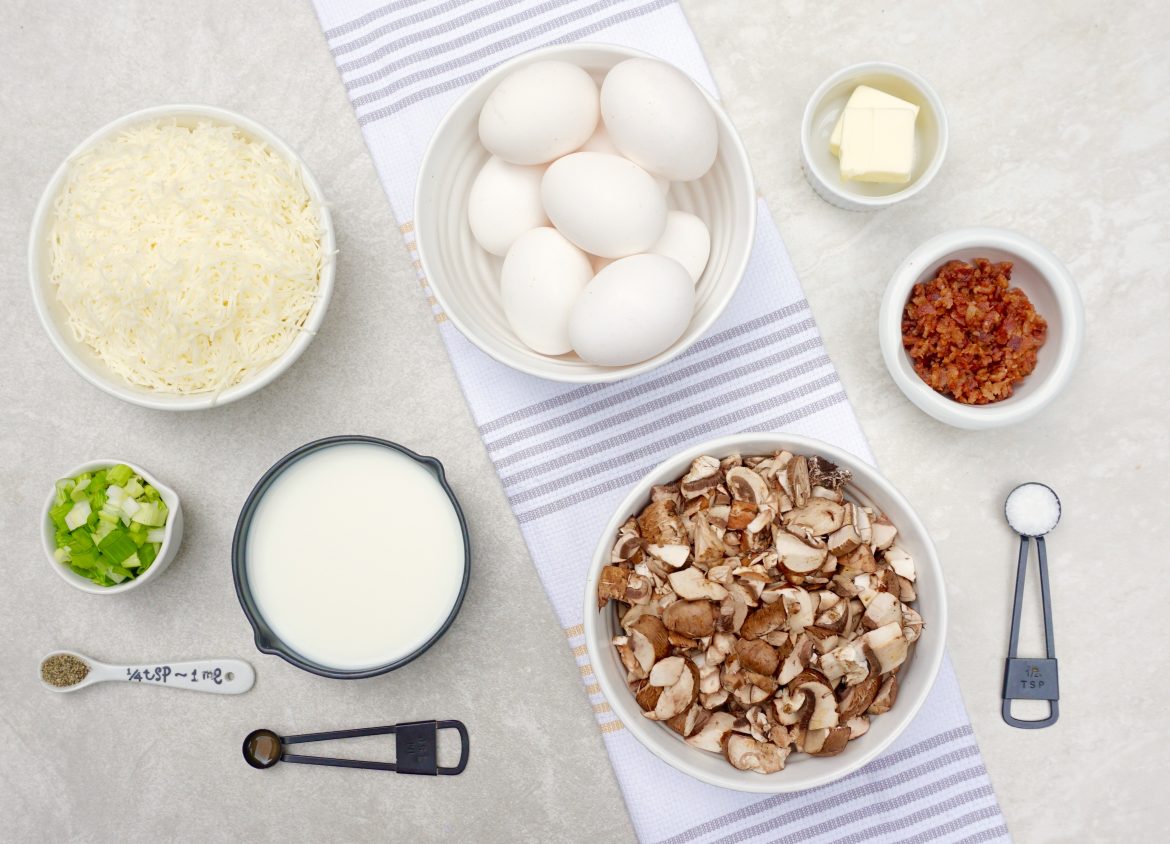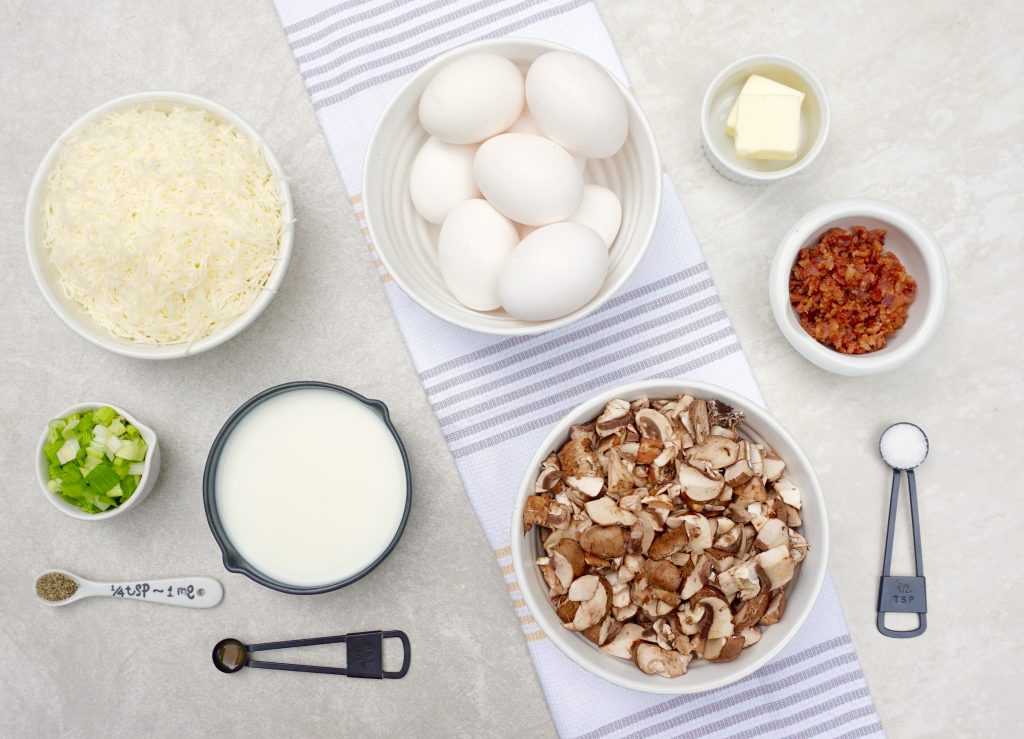 Brunch Eggs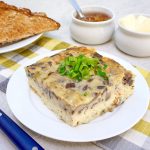 Print This
Ingredients
4 slices bacon, cooked and crumbled

2 tablespoons butter

¼ cup chopped green onions

1 pound fresh mushrooms, cleaned and sliced

8 eggs

1 cup milk

dash of Tabasco sauce

½ teaspoon salt

pepper to taste

2½ cups shredded Monterey jack cheese
Instructions
Preheat the oven to 350 degrees.
Grease a 9″ x 9″ casserole dish or baking pan or spray the pan with non- stick cooking spray.
Melt the butter in a large skillet over medium low heat . Add the green onions and mushrooms and cook until the mushrooms have released all of their liquid. Remove from the heat.
Beat the eggs in a large bowl with the milk. Add the Tabasco Sauce, salt and pepper and whisk together well.
Stir the bacon, green onions, mushrooms and Monterey Jack cheese into the egg mixture. Combine well.
Pour the mixture into the greased casserole dish and bake for 40-45 minutes until it is golden brown on top and completely set.