Turmeric Chicken is a tasty one pot recipe that is easy and fast to make. Boneless chicken thighs are seared and simmered in a creamy wine sauce with turmeric.
Turmeric is a root related to ginger that helps to boost the immune system. It has a powerful anti inflammatory effect and is a strong antioxidant.
Simple chicken dishes like Turmeric Chicken are great options for getting a meal on the table fast, without a lot of effort. If you like recipes like that check out Chicken Piccata, Lemon Chicken Milanese, Creamy Sun Dried Tomato Chicken, Creamy Mushroom Spinach Chicken,  Chicken Francese , and Chicken Tomato Cream Sauce.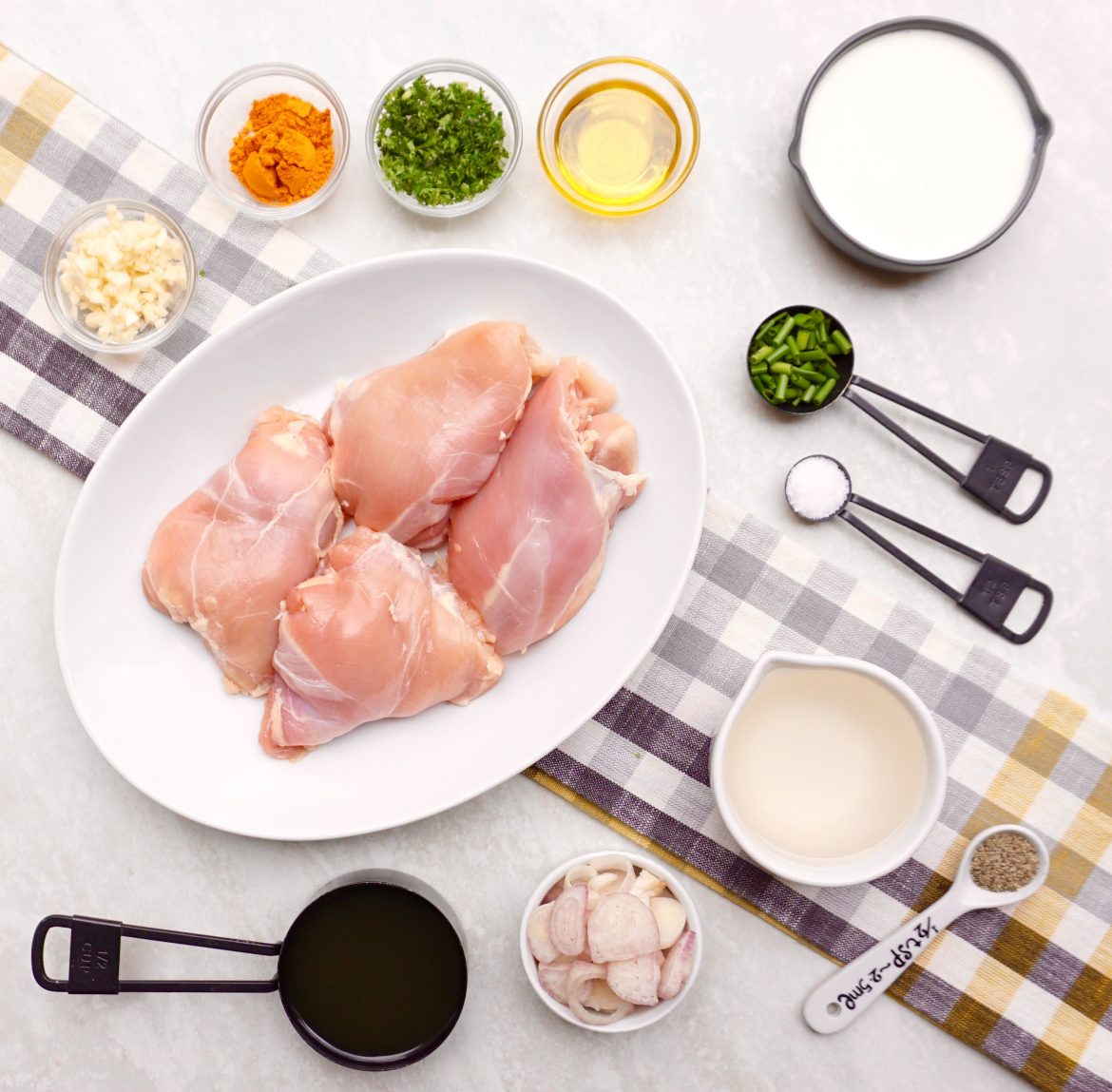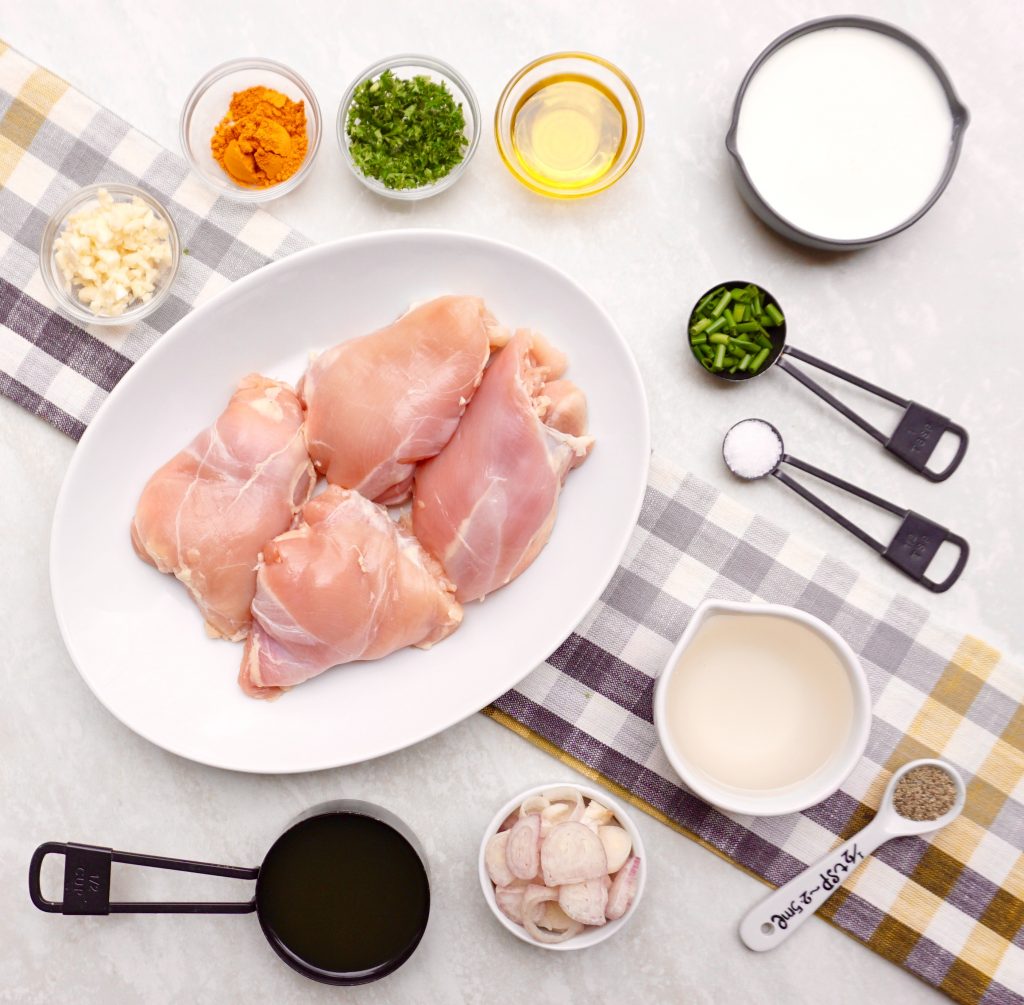 Turmeric Chicken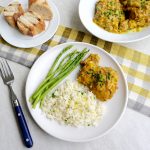 Print This
Ingredients
2 tablespoons olive oil

1½ pounds boneless chicken thighs

½ teaspoon kosher salt

½ black pepper

1 large shallot, sliced

2 cloves garlic, minced

½ cup white wine

½ cup chicken broth

½ cup heavy cream

1½ teaspoon ground turmeric

1 tablespoon fresh parsley, chopped

1 tablespoon fresh chives, chopped
Instructions
Heat the olive oil over medium low heat in a large skillet.
Sprinkle the salt and pepper evenly over both sides of the chicken thighs. Add them to the pan with the smooth side down. Cook for 4-5 minutes until golden brown.
Turn the chicken thighs over and cook for an additional 3 minutes. Remove the thighs to a plate.
Add the shallots and garlic to the pan. Cook for 2 minutes, stirring until slightly softened.
Add the wine to the pan. Using a spoon, scrape the bottom of the pan to get up the brown bits.
Add the chicken broth, cream and turmeric to the pan. Stir in well.
Let the mixture come to a simmer.
Add the chicken thighs back into the pan. Cover the pan and cook for 10 minutes.
Remove the cover and cook for 2-3 additional minutes, stirring until the sauce thickens.