Chicken Francese  is one of my all time favorite recipes. I tend to cook fairly seasonal but this dish is one that I make 12 months out of the year.
The chicken cutlet is coated in flour first,  then dipped into beaten eggs. This creates a light, crisp texture when it is browned in a combination of olive oil and butter.  The lemon wine sauce is light and full of flavor.
Chicken Francese is easy to make and comes together in under 30 minutes. It makes an easy weeknight dinner. It is also delicious enough to serve guests if you are having a dinner party. It can be made ahead and reheated so you can sip some wine and enjoy your company!
If you like chicken cooked with lemons check out this  Chicken Piccata recipe.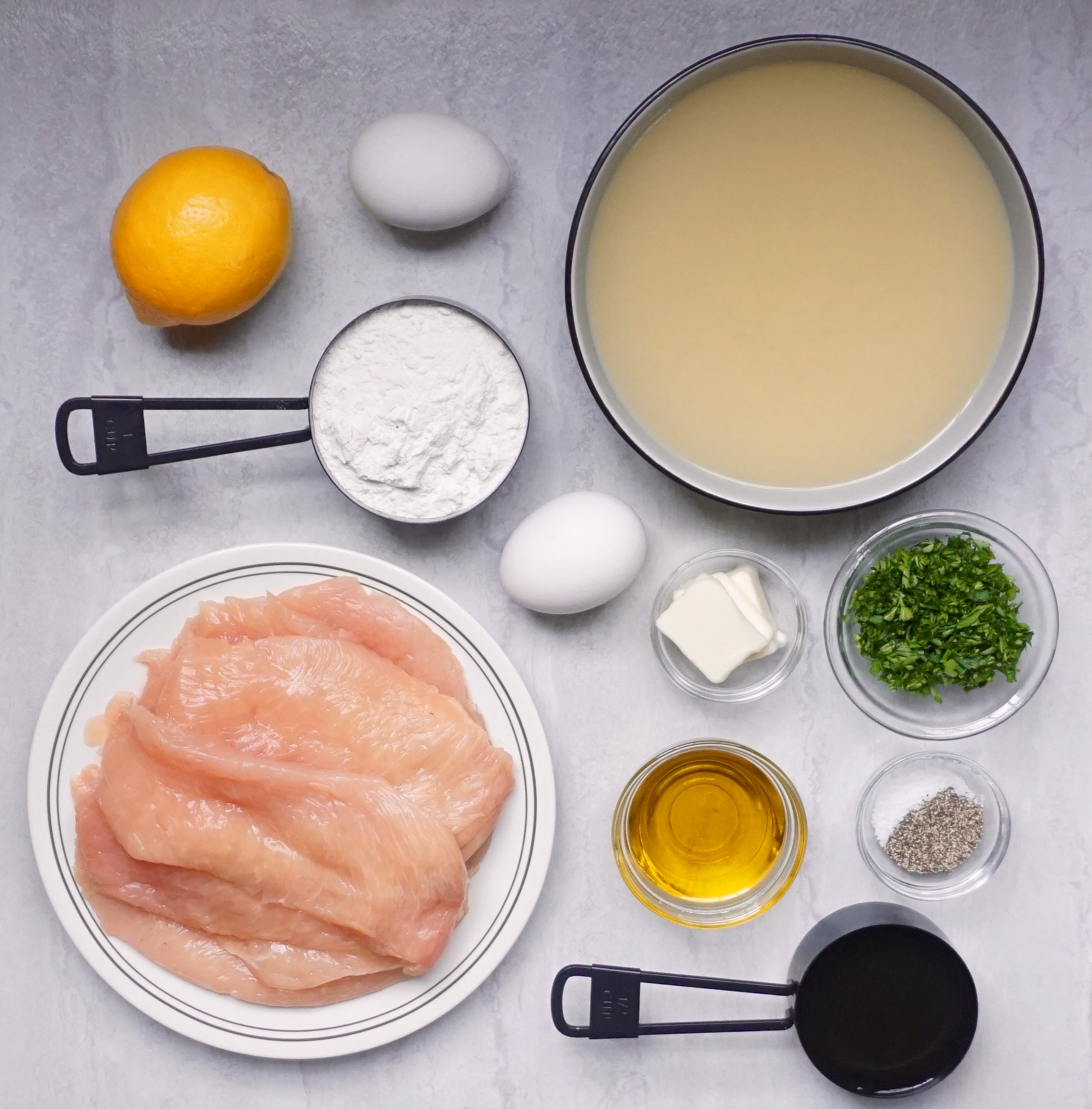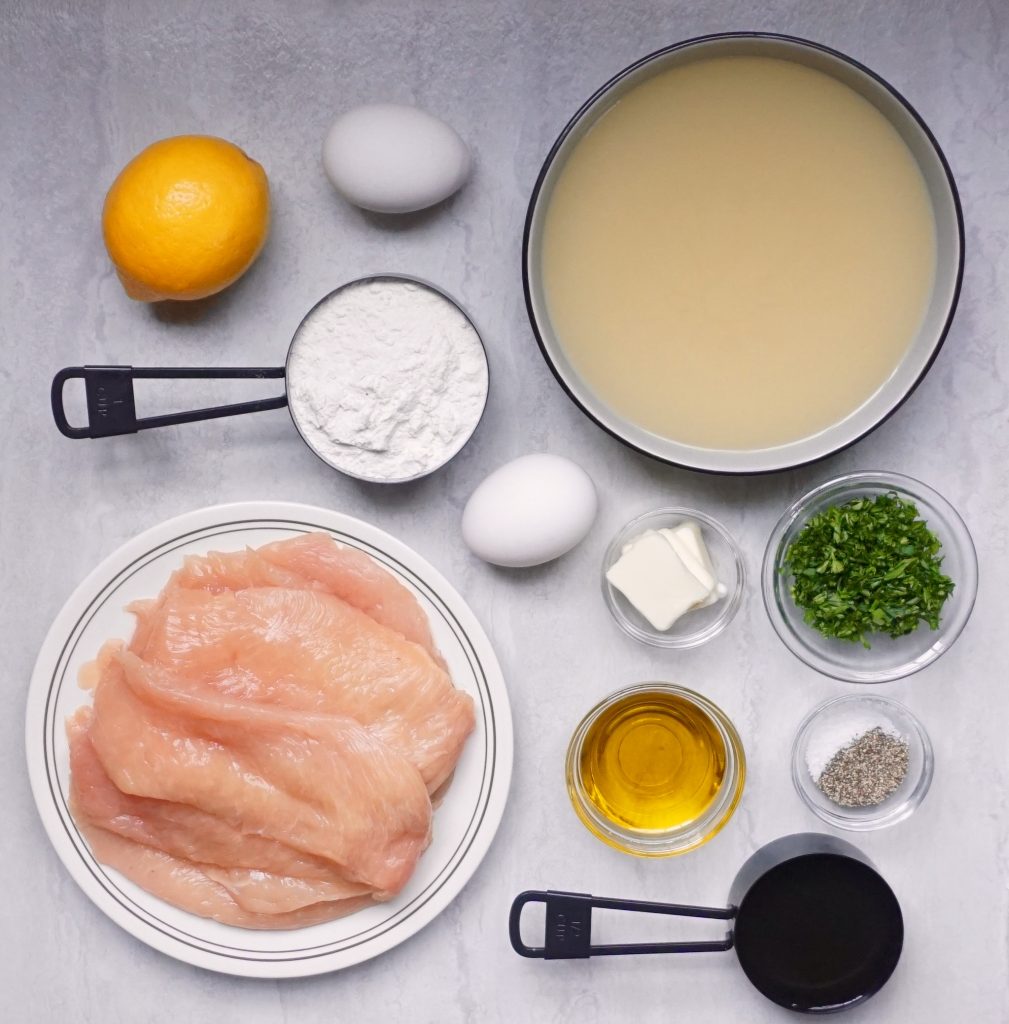 Chicken Francese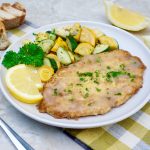 Print This
Ingredients
6 boneless chicken breast halves , 1.5 pounds
1 cup all purpose flour
1 teaspoon salt
1 teaspoon ground black pepper
1/2 cup water
2 tablespoons butter
4 tablespoons olive oil
2 eggs, beaten well with 2 tablespoons water
1 can chicken broth, 14.5 ounces
1 lemon, juiced
1/2 cup dry white wine
1/4 cup fresh parsley, chopped
Instructions
Slice each chicken breast through the center to create two, equally thick cutlets. Pound each cutlet thin.
In a large plastic zipper top bag, combine the flour, salt and pepper. Shake to combine. This can also be done in a pie plate but the bag makes it so much easier!
In a shallow dish, or pie plate, crack the eggs, add the water and beat well.
In a large skillet, heat the butter and olive oil over medium low heat.
Add the chicken cutlets, one or two at a time to the plastic bag and shake. Make sure that the cutlet is completely covered with flour.
Dip the floured cutlet into the egg mixture. Turn to coat both sides well.
Add the chicken to the pan and cook the cutlets until they are golden brown. This should take about 2 minutes on each side.
Remove the browned chicken cutlets to a plate.
Add the chicken broth, wine and lemon juice to the skillet and bring to a boil.
Add the 1/2 cup of water to the remaining flour in the plastic bag. Shake well. You are looking to create a white, slightly thick liquid which is free of lumps. If you have your flour in a pie plate, beat with a fork until there are no lumps.
Remove the chicken stock, lemon, wine mixture from the heat.
Slowly add enough of the flour/water mixture to the broth, whisking constantly, until you see the broth start to thicken slightly.
Put the skillet back on medium low heat. Continue to whisk until it begins to bubble and thicken well.
Stir in the chopped parsley and add the cutlets back to the skillet. Heat the cutlets throroughly in the sauce for about 5 minutes.
Directions if you are making this ahead.
When you have cooked the cutlets, remove them to a 9 x 13 baking dish. Prepare the sauce and pour over the cutlets in the dish. When you are ready to serve, heat in a 350 degree oven for 20-25 minutes.