Tomato Sausage Sauce is a hearty meat sauce that is easy to prepare in a short period of time. It get's a bit of a kick from the red pepper but is not overly spicy. Of course if you are a fan of spicy food you can increase the amount of red pepper or use hot Italian sausage to achieve that outcome.
I like to serve this sauce over Rigatoni or some other type of tubular pasta, but really any kind of pasta would work with this one or even gnocchi.
The addition of the ricotta to the pasta creates a creamy texture and the basil adds a nice freshness.
You might want to consider making your own ricotta while you cooking your sauce. I just learned how to do this a couple years ago and I was amazed at how easy it is to do.
I always find it so satisfying to have something simmering on the stove filling the kitchen with wonderful aromas. This sauce is perfect for that. You get a great sauce without having to watch over a pot for hours.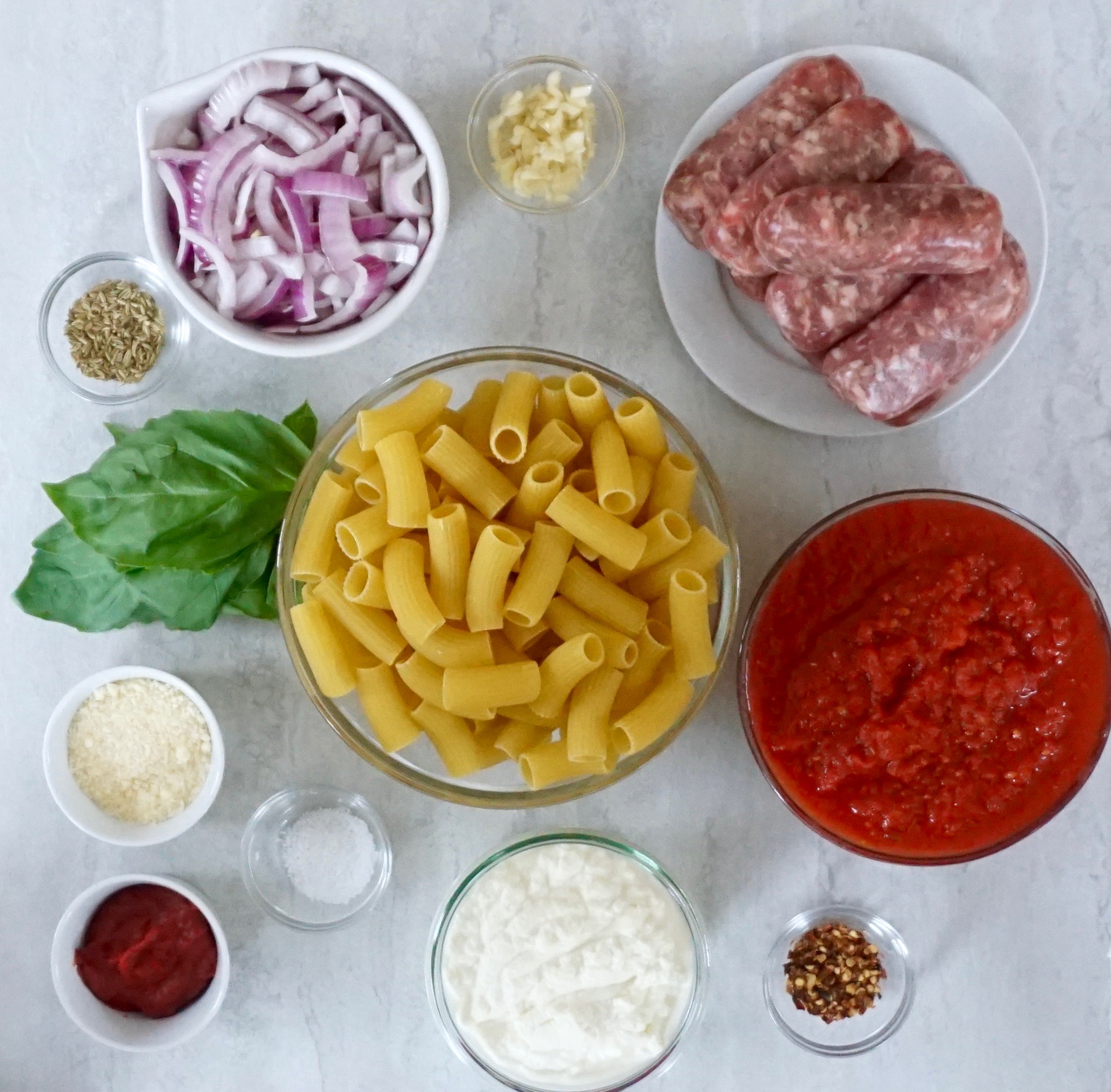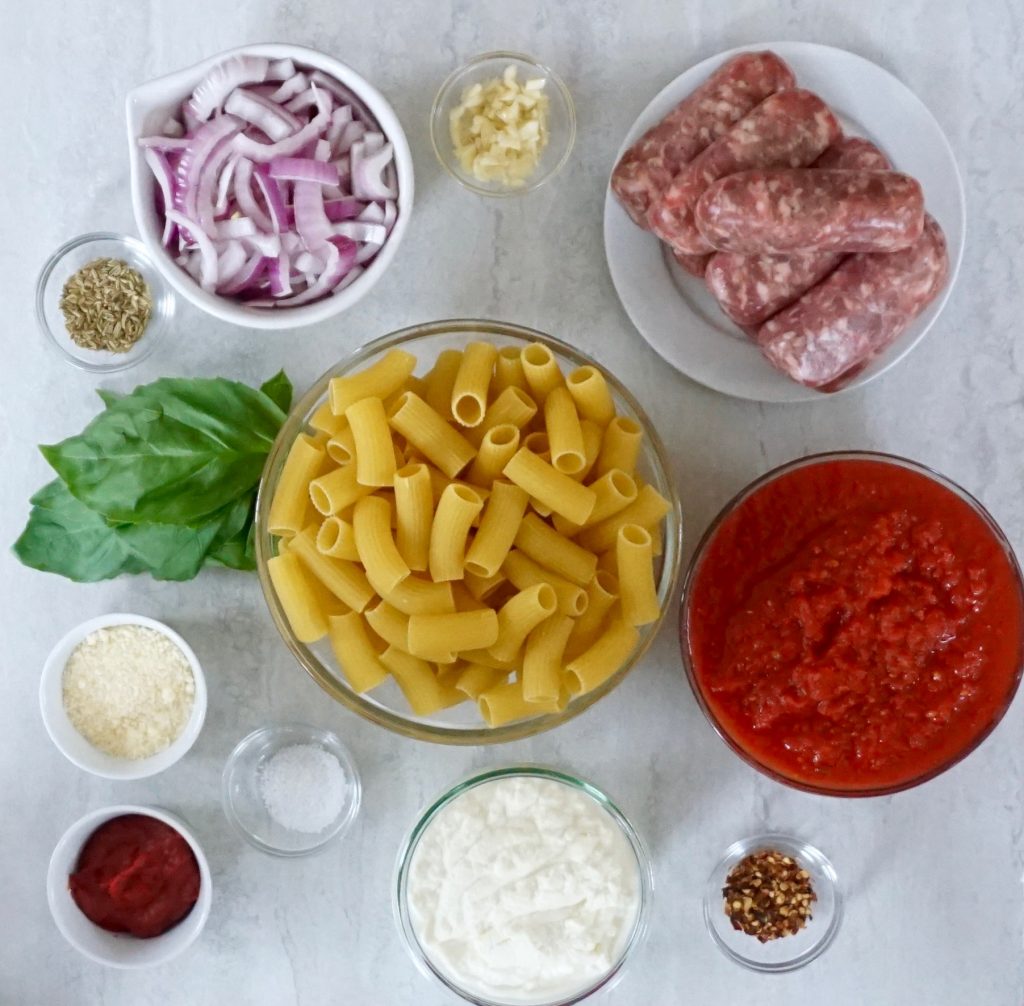 Italian Sausage Tomato Sauce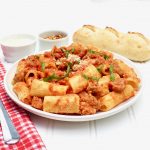 Print This
Ingredients
1 tablespoon olive oil

1 pound sweet Italian sausage, removed from the casings

1 cup red onions, sliced

1 tablespoon garlic, chopped

1- 28 ounce can crushed tomatoes

2 tablespoons tomato paste

1 teaspoon dried oregano

1/2 teaspoon fennel seeds

1/2 teaspoon crushed red pepper

1/2 teaspoon salt

1 pound dried rigatoni pasta

1 and 1/2 cups ricotta cheese

4 tablespoons fresh basil, chopped

Parmesan cheese for serving
Instructions
In a large saucepan, heat the olive oil. Add the sausage and cook over medium low heat, breaking them up with a fork so they are crumbled. Cook about 5 minutes until the sausage begins to brown.
Remove the sausage to a bowl, leaving the fat in the saucepan . Add the onion and garlic and cook over medium low heat until soft, about 3 minutes.
Add the crushed tomatoes, tomato paste, fennel, salt, red pepper, and oregano to the saucepan.
Simmer over low heat, stirring frequently for 20 minutes.
Cook the rigatoni according to the directions on the box for the tenderness you desire.
Drain the rigatoni and return to the pot. Mix the rigatoni with the ricotta cheese. Add the fresh basil. Add the sauce to the pan and combine well.
Serve with parmesan cheese.