Red Pepper Green Beans is a simple side dish that is colorful, flavorful and simple to make. They would make a festive addition to a holiday buffet or dinner.
This recipe can be prepared ahead of time and reheated when you are ready to serve them. They can also be served at room temperature. This will be best if made with fresh green beans but if they are not available or you are short on time, frozen green beans can be substituted. 
Healthy vegetable side dishes are a great addition to a holiday meal. Check out Roasted Butternut Brussel Sprout Salad for another holiday option.
If you are a fan of green beans, you might also like Green Bean Succotash.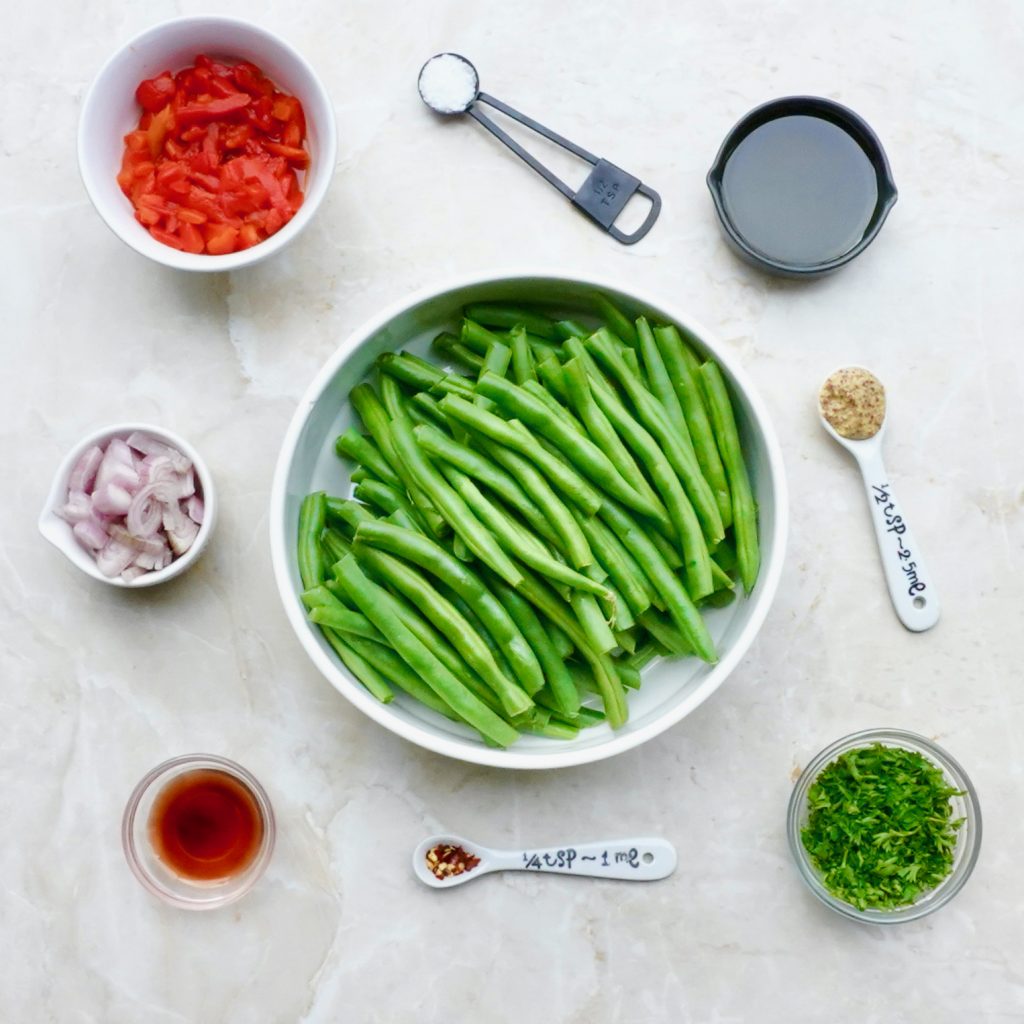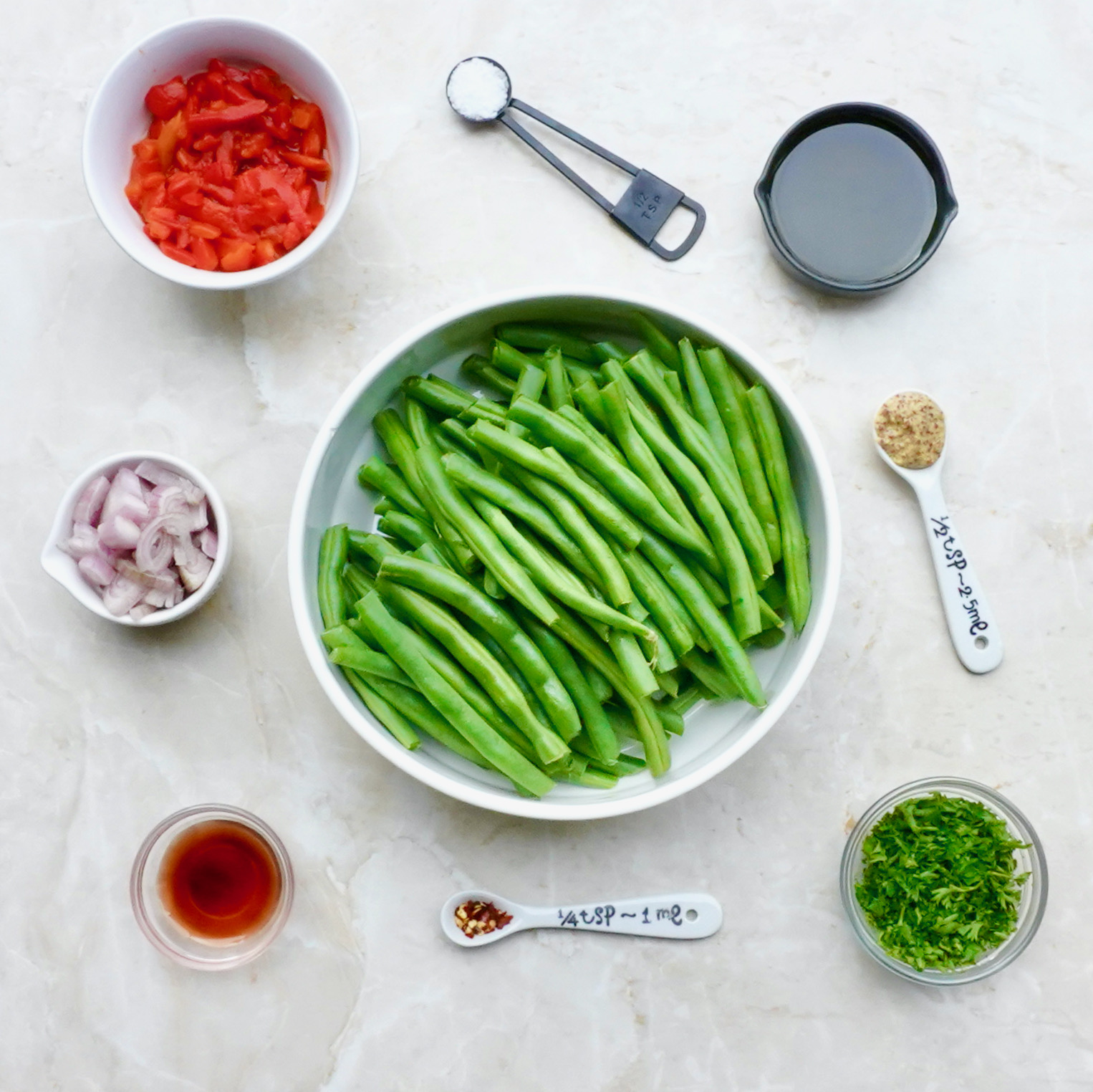 Red Pepper Green Beans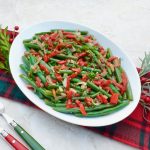 Print This
Ingredients
1 pound green beans, ends trimmed

2 tablespoons olive oil

1 small shallot, minced

½ teaspoon Dijon mustard

1 teaspoon red wine vinegar

½ teaspoon kosher salt

¼ teaspoon crushed red pepper

1 roasted red pepper, sliced (prepared, jarred peppers)

2 tablespoons fresh parsley, chopped.
Instructions
Bring a medium pot of water to a boil over high heat.
Add the green beans. Reduce the heat to medium low and simmer, uncovered for 5 minutes until they are tender but still slightly crisp.
Drain the beans and set aside.
Add the olive oil to the pan and heat over medium low heat.
Add the shallots and cook, stirring occasionally until they just begin to soften.
Turn off the heat and stir in the Dijon mustard, red wine vinegar, salt, and crushed red pepper. Combine well.
Add the beans back to the pan. 
Add the roasted red pepper. Stir to combine everything well.
Turn the heat to medium low to heat the beans through. This will take 2-3 minutes.
Remove the beans from the heat, stir in the parsley and serve.
These can be prepared a day ahead of time. Place them covered into the refrigerator.
 If you are planning on serving them warm, simply wait to do the last step of reheating until you are ready to serve them.
If you are serving them at room temperature, remove them from the refrigerator 2 hours before serving.