Bread Pudding is a comforting dessert and Chocolate Condensed Milk Bread Pudding Sauce makes it even better. This simple sauce comes together in minutes and makes a perfect topping. You can make this chocolate sauce with either unsweetened dark chocolate or white chocolate depending on your preference. Pour it over warm bread pudding and you have a great dessert.
If you have never made a bread pudding recipe before, it is simple to make with just a few ingredients. All you do is beat eggs, heavy cream, whole milk, sugar or brown sugar and vanilla extract in a large bowl. Just pour egg mixture over bread cubes in a baking dish and bake. It is a good way to use leftover bread and stale bread works just fine!
There are so many different variations you can make of bread pudding. Chocolate Brioche Bread Pudding is made with chocolate chips and cocoa powder. Pumpkin Rum Bread Pudding makes a good fall dessert. Mint Julep Bread Pudding and Bailey's Bread Pudding have a bit of liquor added.
SOME THINGS TO KNOW: 
It is important that you use sweetened condensed milk when making this milk bread pudding sauce. Be careful not confuse it with evaporated milk. Condensed milk has sugar added and is the only sweetener in the recipe. Evaporated milk does not have any sweetener added.
You can make this into a bourbon sauce or rum sauce by simply adding a tablespoon of your preferred liquor to the sauce. Stir it in after all the ingredients have melted together and thickened. You could also replace the vanilla extract in the recipe with rum extract.
If you have leftover sauce, it would be a good dessert sauce over ice cream and cake. It would also make a good special occasion topping for pancakes and french toast instead of maple syrup.
Chocolate Condensed Milk Bread Pudding Sauce can be made ahead of time. It will keep well in the refrigerator placed in an airtight container for 2-3 days.
You can freeze any leftover sauce in an airtight freezer container for 2-3 months. Be aware that the high sugar content in the milk will keep it from freezing completely solid. You should not be alarmed by this. Defrost it in the refrigerator for several hours. Check out Can you Freeze Condensed Milk for additional freezing tips.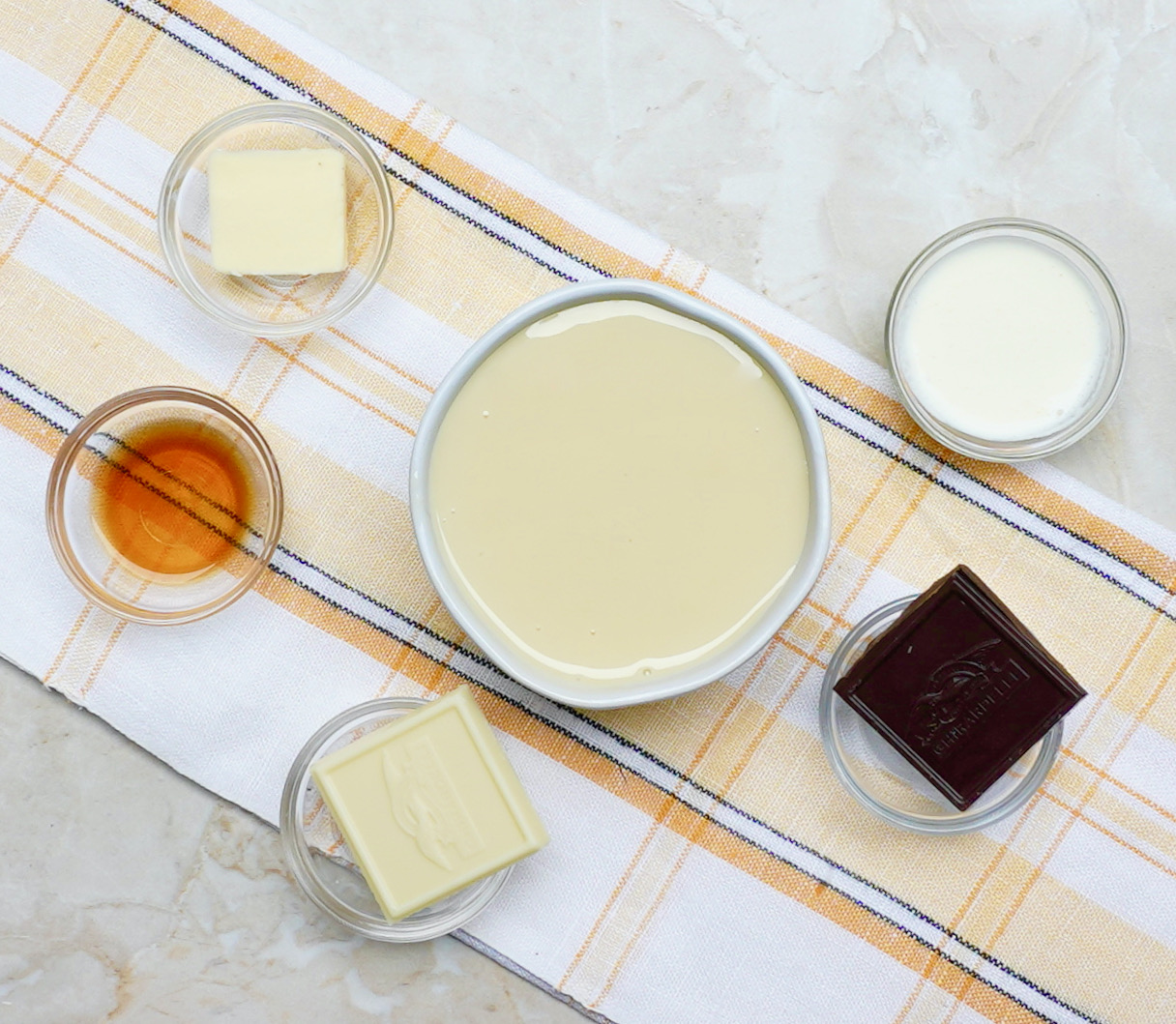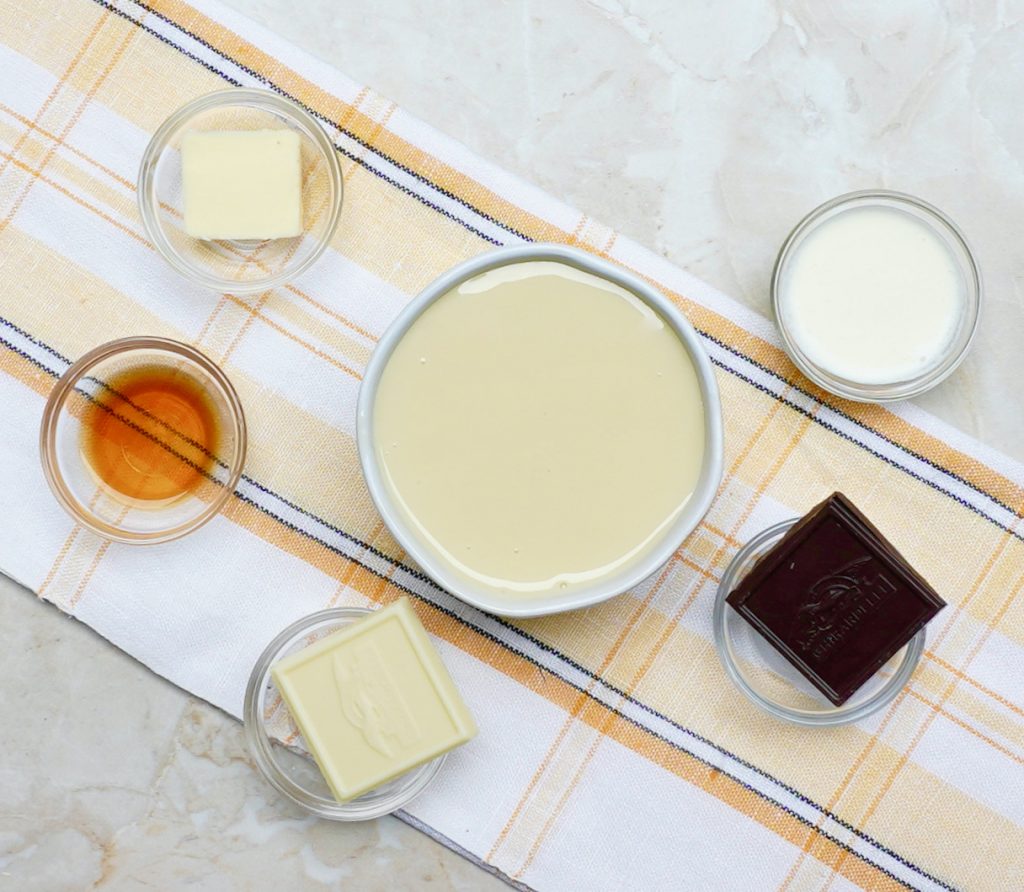 Chocolate Condensed Milk Bread Pudding Sauce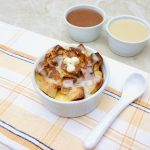 Print This
Ingredients
1 tablespoon unsalted butter

½ ounce square of either unsweetened chocolate or white chocolate

14 ounce can sweetened condensed milk

2 tablespoons heavy cream

1 teaspoon vanilla extract
Instructions
Place the butter and the square of chocolate into a small saucepan over medium-low heat.
Stir the mixture occasionally until it is melted.
Pour the milk  and heavy cream into the pan and raise the setting on your stove to medium heat. Bring the mixture to a simmer and cook, uncovered, stirring occasionally for 2-3 minutes until it thickens slightly.
Remove the pan from the heat and stir in the vanilla extract.
Spoon over warm bread pudding.
If you want to make this ahead of time, simply reheat it on the stove over low heat until it is heated through.