Banana Chocolate Chip Muffins are moist banana muffins, filled with chocolate chips. They are perfectly suitable for breakfast but they are indulgent enough that they could pass for a cupcake. They are easy to make and freezer friendly.
The key to baking with bananas is always the same. You need the ripest bananas to get the deep banana flavor and moistness. If you want to make this recipe, plan ahead. Buy your bananas a week before and let them ripen. Let them ripen to the point that they are no longer pretty! Brown and mushy bananas make the best muffins.
Banana Chocolate Chips Muffins only take a few minutes to put together and 20 minutes to bake.
You should never throw your overly ripe bananas away because they are perfect for baking. For other banana baking ideas check out Banana Chocolate Chip Sheet Cake, Strawberry Banana Muffins, and Chocolate Chip Banana Bread.
If you like to bake with chocolate chips, check out Mini Chip Layer Cake.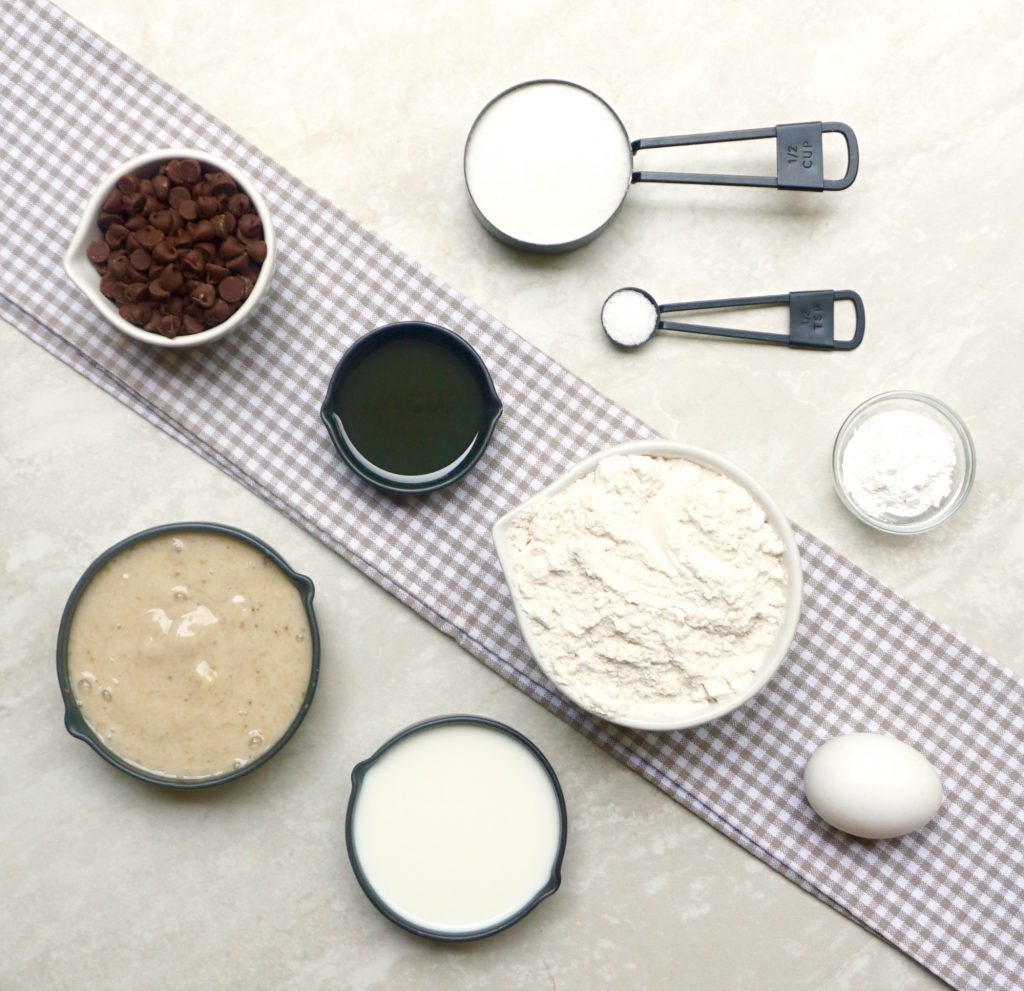 Banana Chocolate Chip Muffins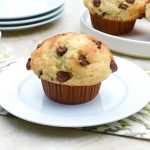 Print This
Ingredients
1 ½ cups all purpose flour
½ cup granulated sugar
2 tsp baking powder
½ teaspoon salt
1 large egg
¼ cup vegetable oil
½ cup milk
½ cup chocolate chips
1 large very ripe banana, pureed
Instructions
Preheat muffin to 400 degrees
Place 8 cupcake liners in a muffin tin.
In a large bowl combine the flour, sugar, baking powder and salt.
In a small bowl, beat the egg. Add the milk, and vegetable oil. Mix well.
Add the wet ingredients to the flour mixture and combine well.
Stir in the chocolate chips and banana puree. Combine well.
Spoon batter evenly into 8 cupcake liners. Bake for 20 minutes.
Cool for a few minutes in the muffin tin. Either serve warm or remove to a wire rack to cool completely