Strawberry season is in full swing so I am sharing my recipe for Strawberry Banana muffins. The original recipe was for a very basic blueberry muffin. I found it in a Nova Scotia cookbook that I bought many years ago while traveling through the area. I have used this recipe hundreds of times over the years and added in countless ingredients to change it up. It is a good solid recipe that is easy to put together and always bakes very consistently.
I used fresh strawberries in this recipe but if you want to kick it up a notch you could use Roasted Strawberries instead. The roasting intensifies the flavor of the berries.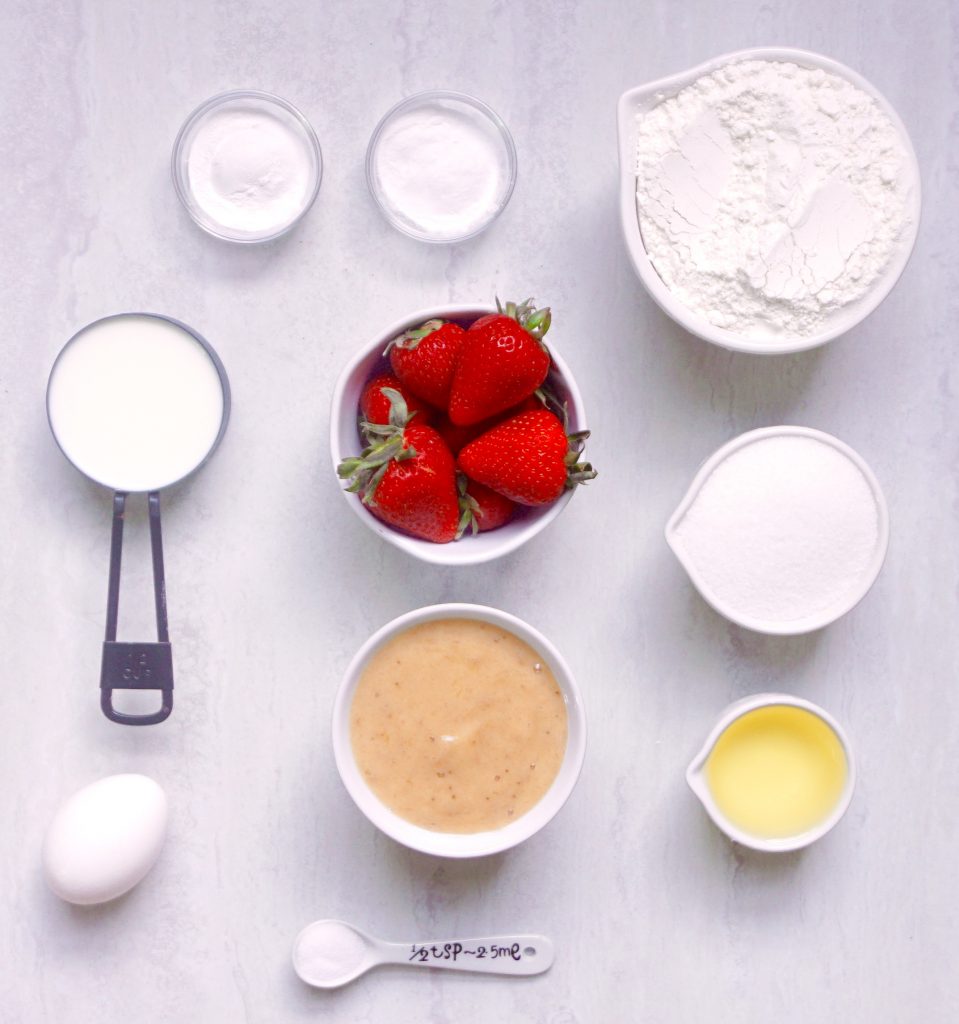 Strawberry Banana Muffins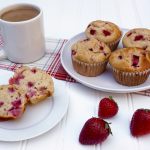 Print This
Ingredients
1 1/2 cups All purpose flour

2 tsp Baking powder

1/2 cup granulated sugar

1/2 teaspoon salt

1 Egg, large

¼ cup Vegetable oil

½ cup milk

1 cup strawberries, diced

1 large very ripe banana, pureed
Instructions
Preheat muffin to 400 degrees
Place 12 cupcake liners in a muffin tin.
In a medium bowl combine the flour, sugar, baking powder and salt. In a small bowl, beat the egg. Add the milk, and vegetable oil. Mix well.
Add the wet ingredients to the flour mixture and combine well.
Stir in the strawberries and banana puree. Combine well.
Spoon batter evenly into the 12 cupcake liners. Bake for 20 minutes.
Cool for a few minutes in the muffin tin. Either serve warm or remove to a wire rack to cool completely.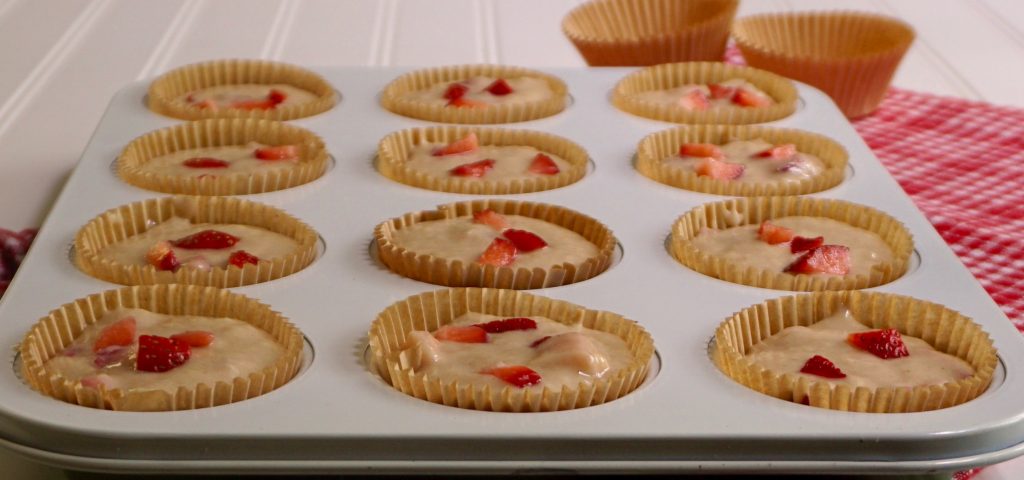 Reserve a few of the diced strawberries and drop them onto the tops of the muffins.