Have you ever had a Western Omelette? It is made with ham, peppers, onions and cheese and it's really delicious! Western Crustless Quiche combines all of those great ingredients in an easy to serve quiche that can feed several people.
This is a great way to use leftover ham so it doesn't feel like a leftover! It's hearty, flavorful and low carb.
Quiche is a great brunch option that can be made ahead of time. Western Crustless Quiche would be good for a New Year's Day Brunch. If you want vegetarian options check out Asparagus Quiche , Spinach Mushroom Quiche and Tomato Basil Quiche.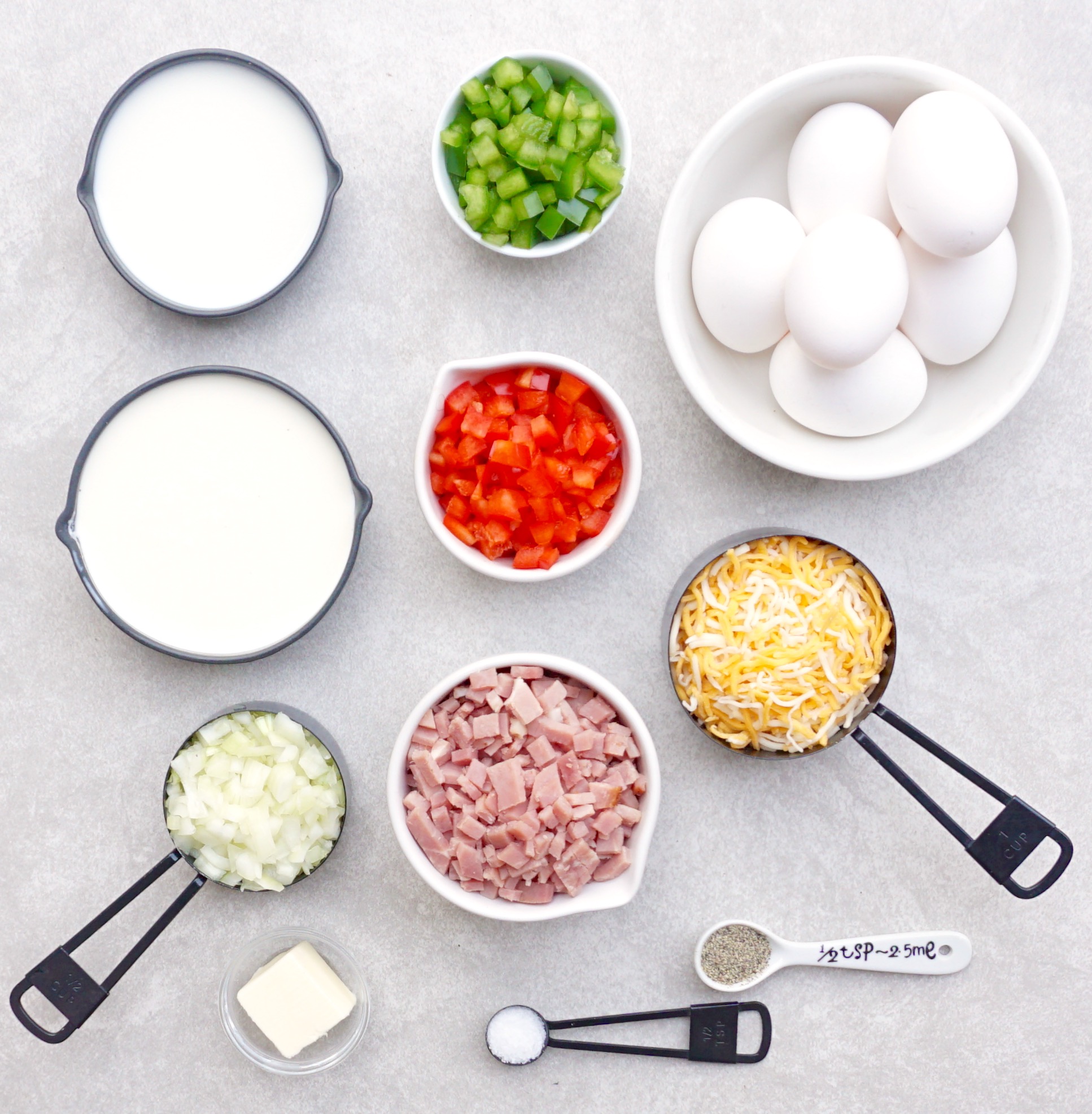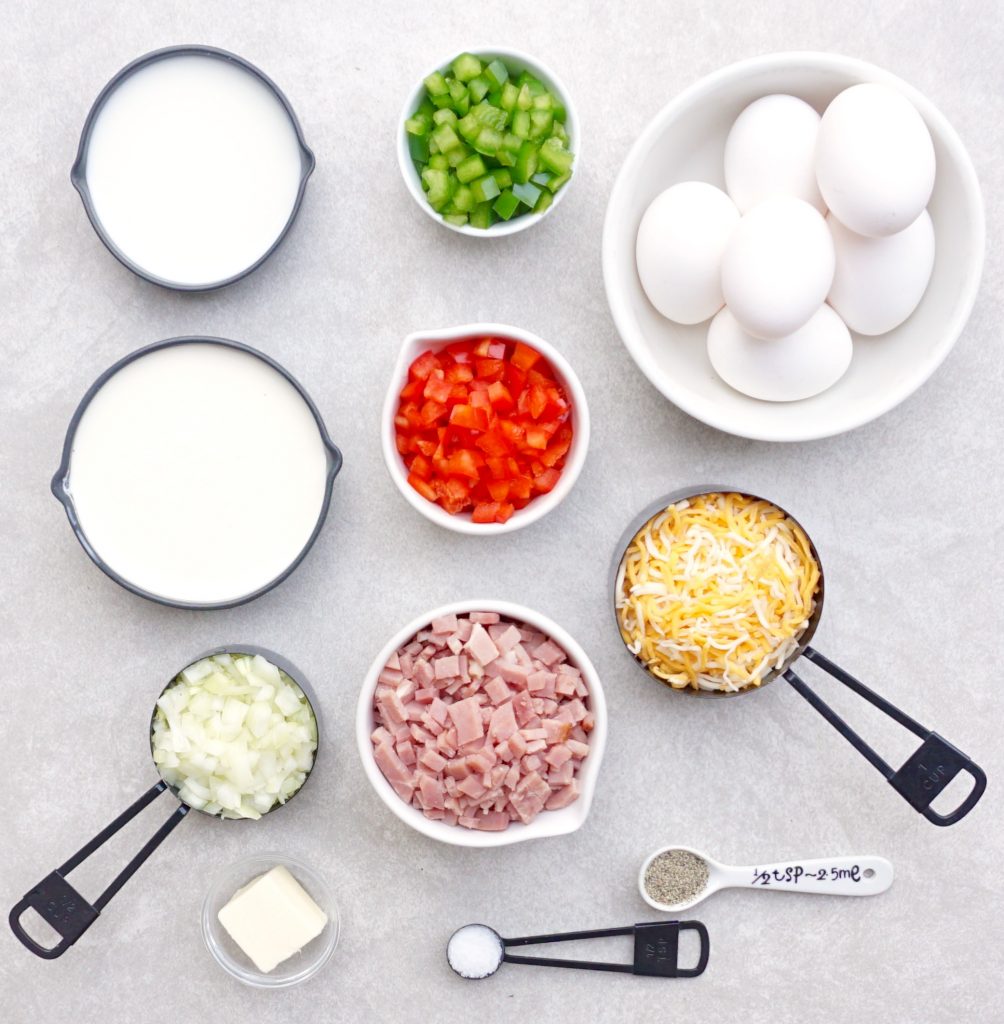 Western Crustless Quiche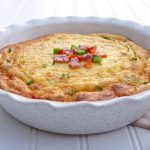 Print This
Ingredients
1 tablespoon butter

½ cup yellow onion, diced

½ cup red bell pepper, chopped

½ cup green bell pepper,chopped

6 large eggs

1 cup heavy cream

½ cup whole milk

½ teaspoon kosher salt

½ black pepper

1 cup ham, chopped fine

1 cup Mexican cheese blend
Instructions
Preheat the oven to 350 degrees.
In a large skillet, melt the butter over medium low heat.
Add the red peppers, green peppers and onion and cook for 3 minutes, stirring often until they are softened. Do not let them brown.
In a large bowl, whisk the eggs. Add the cream, milk, salt and pepper. Combine well.
Stir in the ham, cheese, and pepper onion mixture.
Pour into a 9 inch pie plate that has been sprayed with cooking spray.
Bake for 45-50  minutes until it is totally set and lightly browned. For even browning, rotate the pie plate a few times while baking.