Spinach Mushroom Quiche is a great recipe for entertaining. This vegetarian quiche would make a nice brunch dish that you can prepare ahead of time and reheat.
Quiche is versatile because it can be served for any meal of the day. It can be made very basic or you can add in any number of vegetable and meat combinations to change it. It can be made ahead and it can be frozen. It is pretty much a winner in my book.
Spinach Mushroom Quiche is made with a basic base that you can make your own by changing the vegetables. Check out Asparagus Quiche for a different variation. You might also like Tomato Basil Quiche.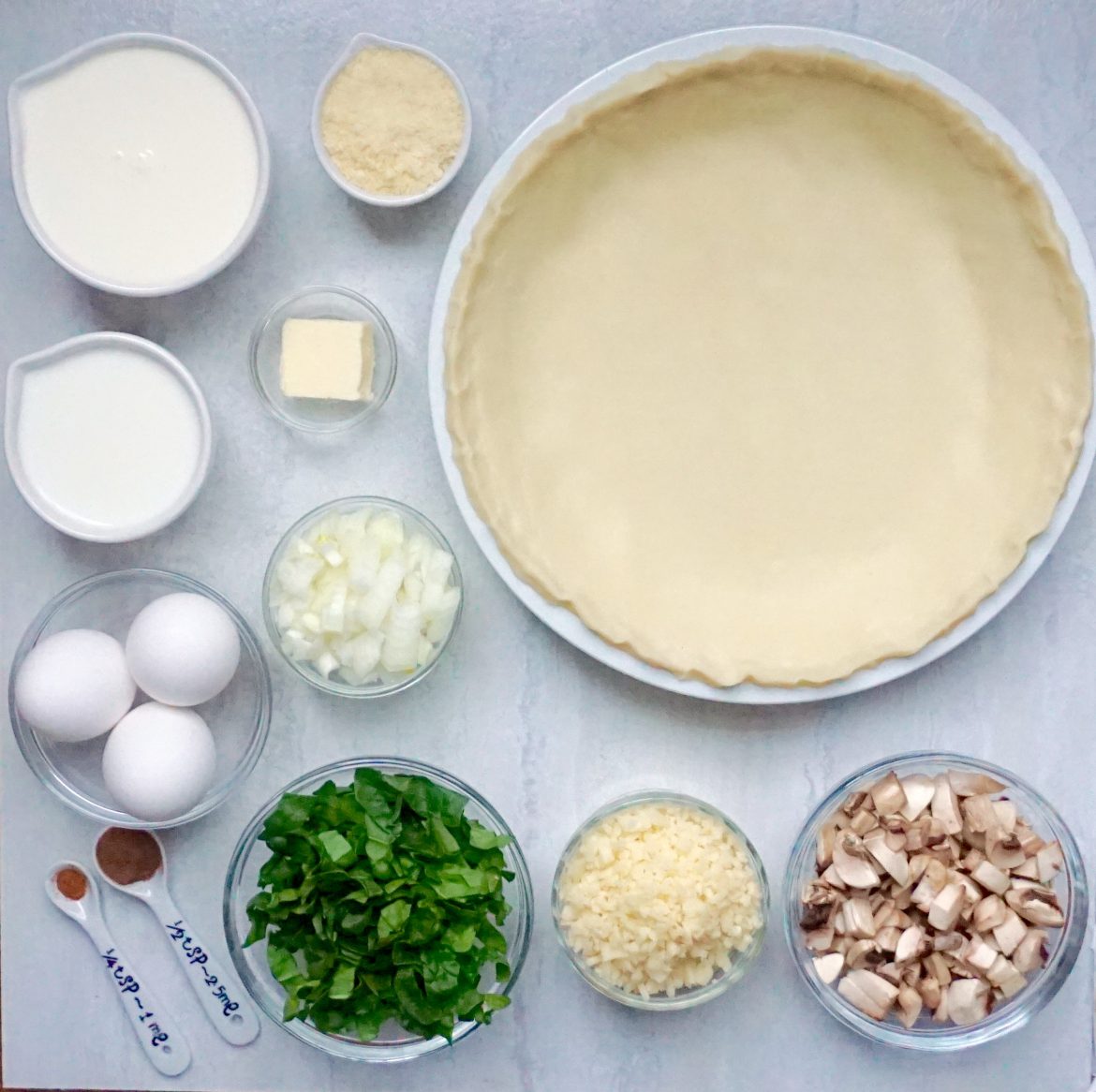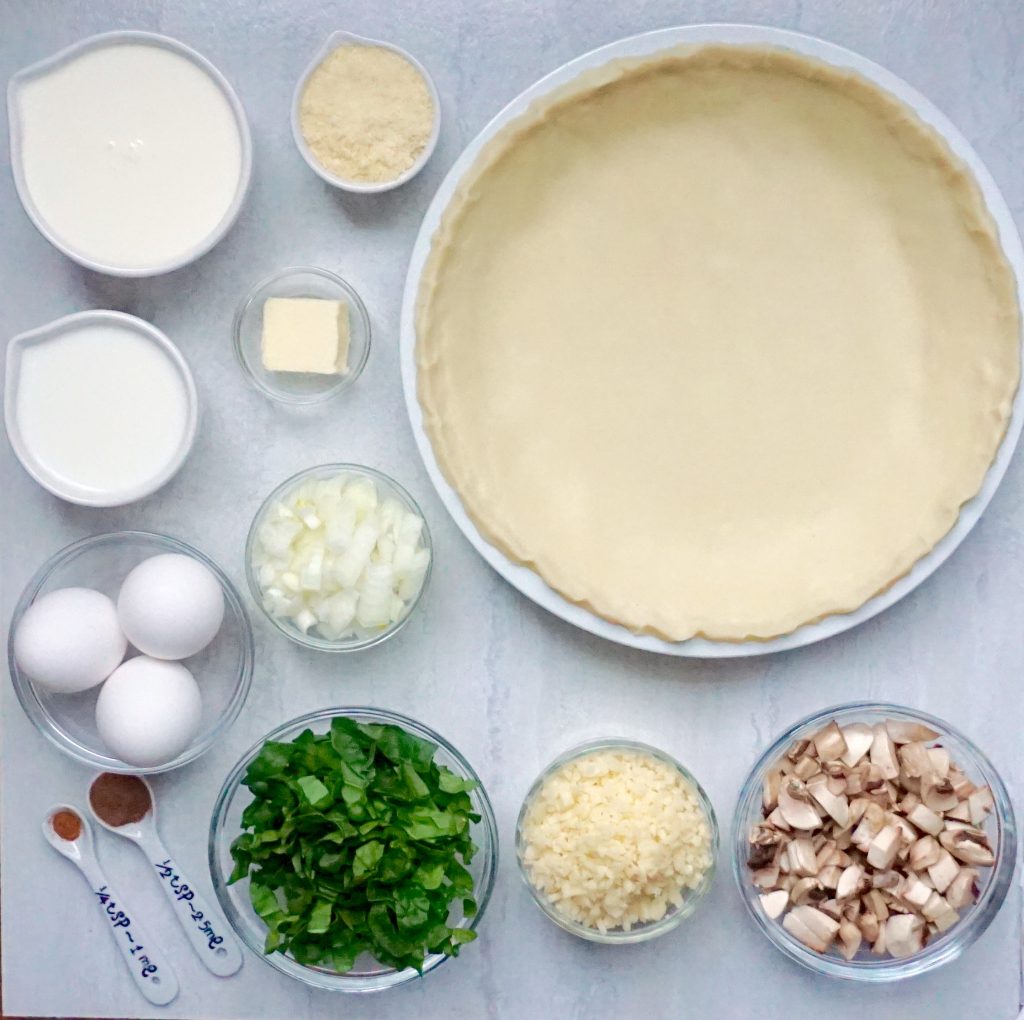 Spinach Mushroom Quiche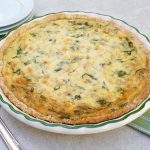 Print This
Ingredients
1 tablespoon butter

1 small onion, chopped

1 cup fresh mushrooms, chopped

1 cup fresh spinach, chopped

1 cup swiss cheese, finely chopped or grated

1/4 cup parmesan cheese, grated

1 cup heavy cream

1/2 cup whole milk

3 large eggs

1/2 teaspoon ground nutmeg *see note

pinch cayenne pepper

1- 9 inch unbaked pie crust
Instructions
Preheat oven to 350 degrees.
Saute the onions and mushroom in the butter until the onions are soft and the mushrooms have given off their liquid, 3-5 minutes. Do not let the onions brown. Add the spinach and cook for another minute until the spinach is wilted.
In a medium bowl, beat the eggs then add in the cream and milk. Mix well. Add the swiss cheese, parmesan cheese, nutmeg and cayenne pepper. Mix well.
Add the vegetables to the egg mixture and stir in thoroughly. Pour into the unbaked pie shell.
Bake for 40- 50 minutes until the quiche is completely set and lightly browned.
Let sit for several minutes before cutting into wedges.
Notes
Nutmeg is a strong spice that can sometimes seem overwhelming. The original recipe calls for 1/2 teaspoon but you could start with just a pinch to test how you like it or omit it and the quiche will still taste great.