It's that time of the year when we start to look for healthy alternatives for our diets. Carrot Fries might be just what you need! They are baked, crispy, flavorful and much lower in calories than a traditional french fry.
Served with a citrus yogurt dipping sauce, Carrot Fries are a great appetizer or snack. They are super easy to make with just a few ingredients and very little effort. If you want to eat them without the dip, they will still taste great. If you would like another dip option, check out Lime Aioli.
If you are looking for other healthy appetizers check out Beet Hummus. Red Pepper Hummus, and Mezze Dips.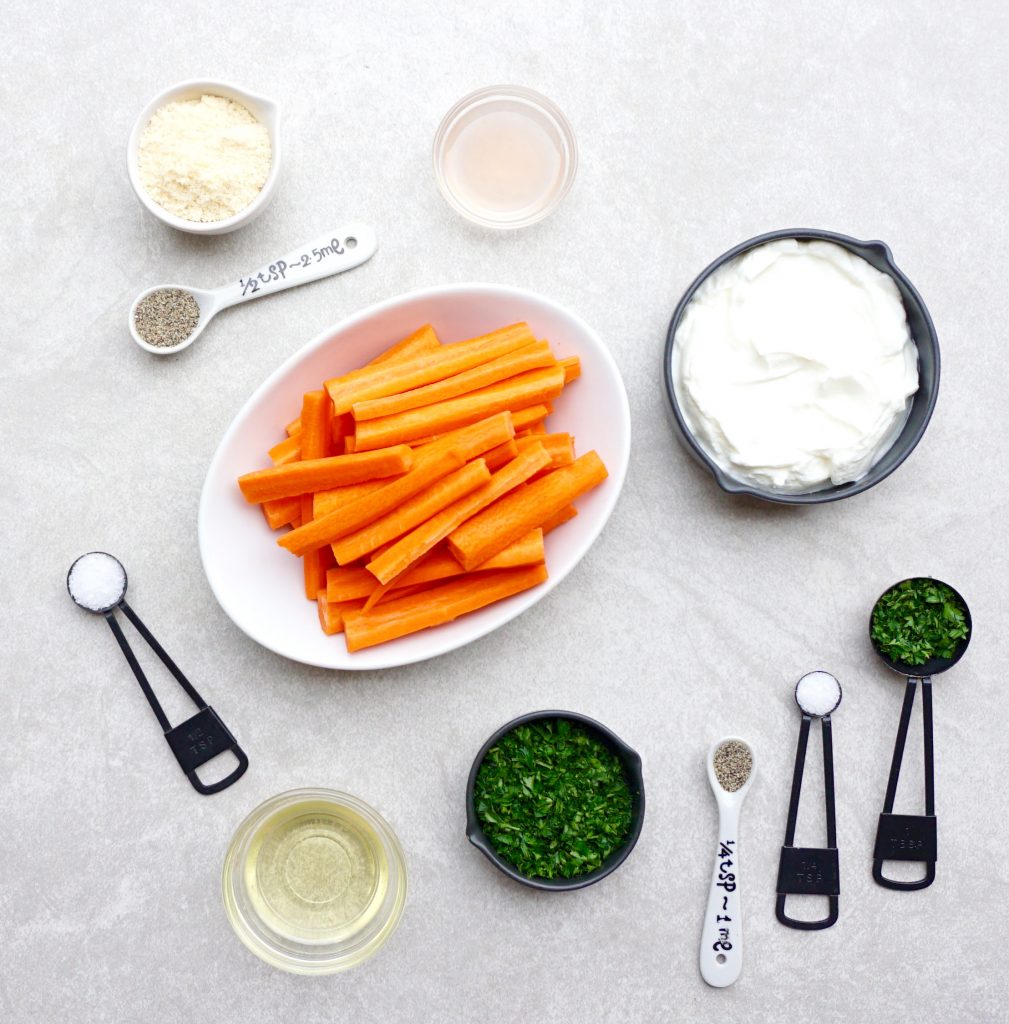 Carrot Fries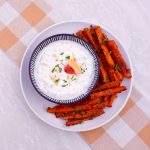 Print This
Ingredients
FRIES:

4 large carrots, peeled and ends cut off

2 tablespoons olive oil

¼ cup grated parmesan cheese

¼ fresh parsley, chopped very fine

½ teaspoon kosher salt

½ teaspoon black pepper

.

.

DIPPING SAUCE:

1 cup Greek Yogurt

1 tablespoon grapefruit juice (can substitute lemon juice)

1 tablespoon fresh parsley, chopped fine

¼ teaspoon kosher salt

¼ teaspoon black pepper
Instructions
FRIES:
Preheat the oven to 400 degrees
Cut each carrot in half across the middle. Cut each half in half lengthwise. Cut each of these halves lengthwise into 3 sticks.
In a large bowl combine the carrots, olive oil, parmesan cheese, parsley, salt and pepper. Make sure that the carrot sticks are all evenly coated.
Place on a baking sheet and bake for 15-20 minutes until you have reached your preference for crispness.
DIPPING SAUCE:
In a medium bowl, combine the yogurt, with the grapefruit or lemon juice, parsley, salt and pepper.
Serve the fries with the dipping sauce.