Mushroom Cacio e Pepe is twist on the classic pasta dish. Mushrooms are cooked with garlic, crushed red pepper and salt and added to this simple creamy pasta for an additional layer of depth and flavor.
The amazing thing about this recipe is that it is creamy without adding cream. Reserved pasta water combined with cheese create an amazing sauce. Cacio e Pepe is an Roman pasta dish that means cheese and pepper. It is a simple preparation that produces amazing results.
Mushroom Cacio e Pepe is perfect for a weeknight dinner. If you like easy vegetarian pasta recipes, check out Lemon Asparagus Pasta and Mushroom Asparagus Tortellini.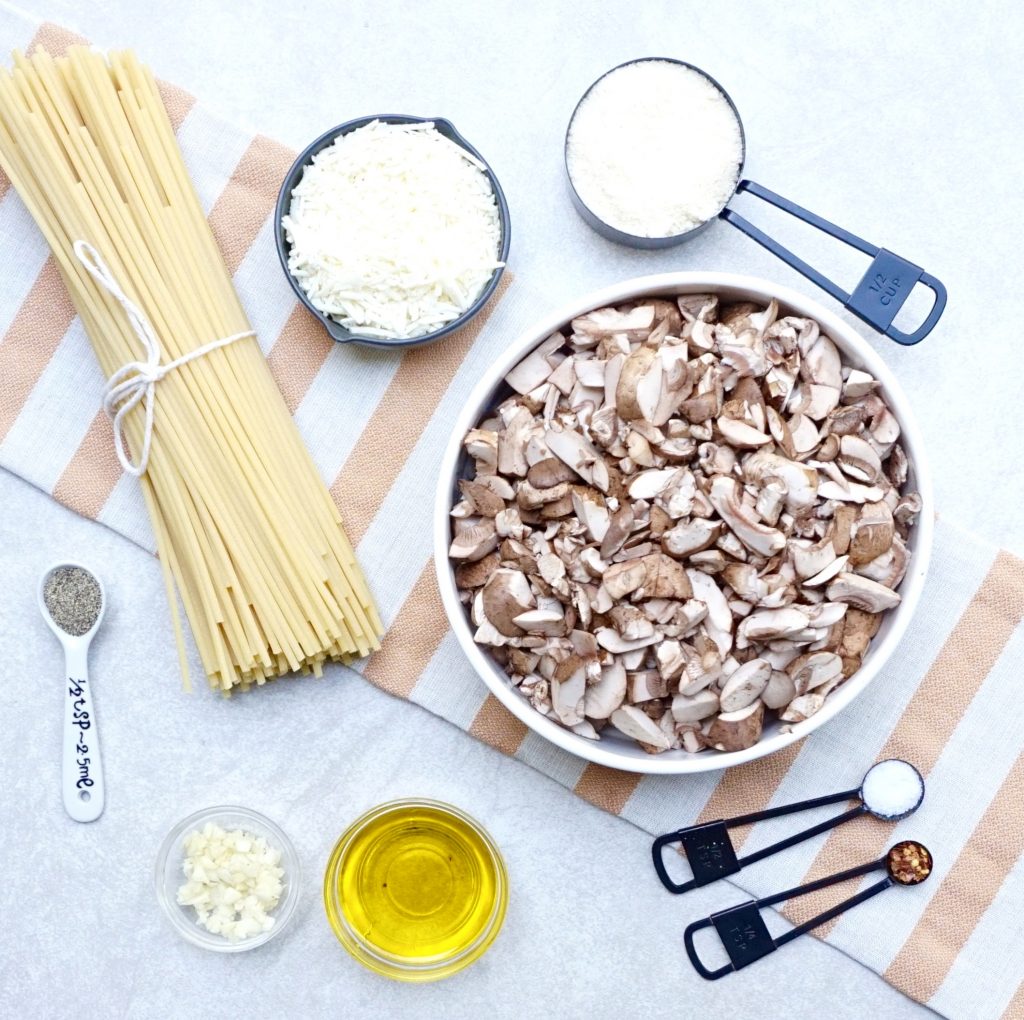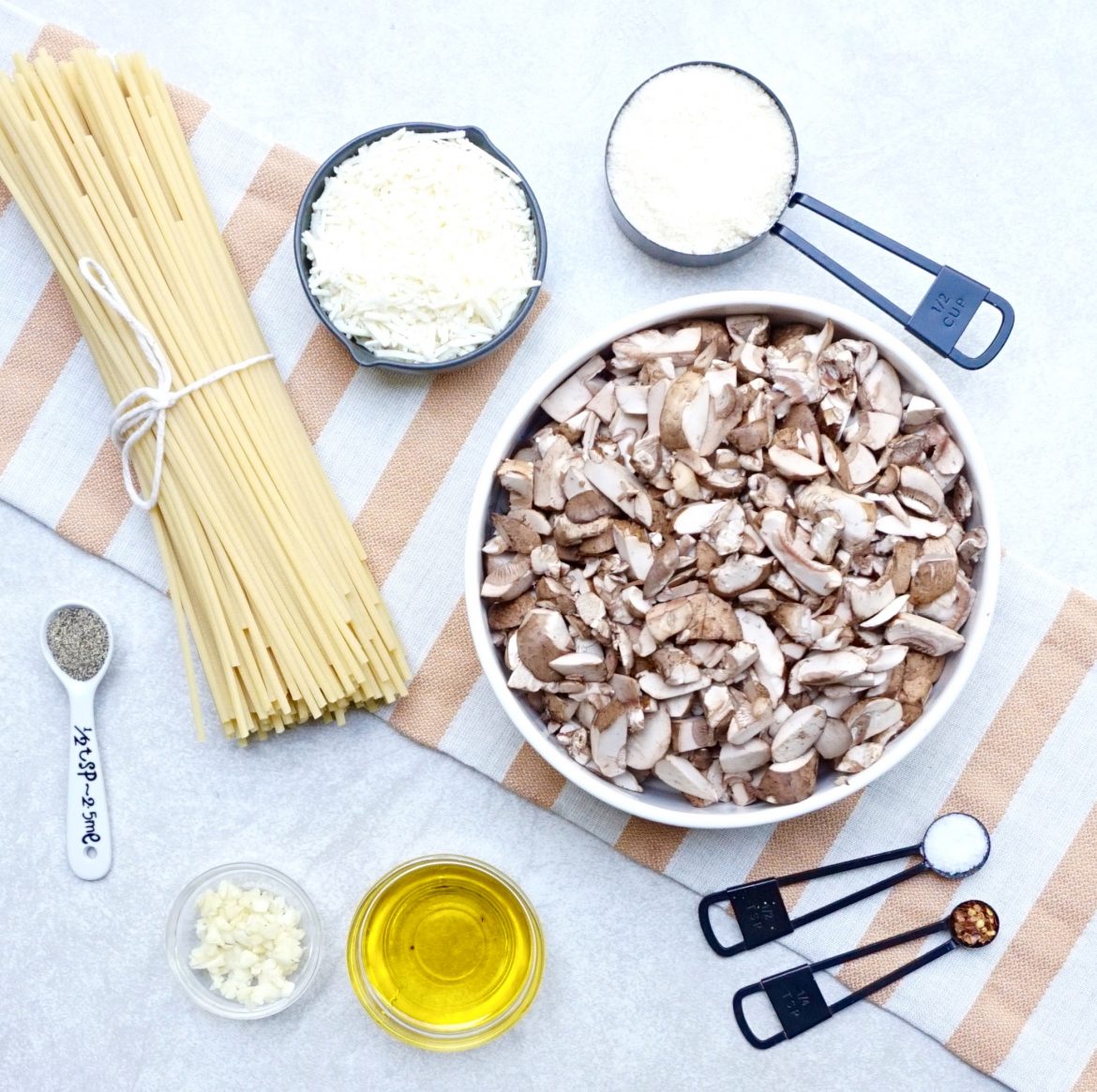 Mushroom Cacio e Pepe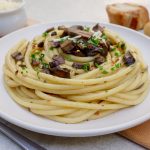 Print This
Ingredients
3 tablespoons olive oil divided

1 pound Baby Bella mushrooms, coarsely chopped

2 garlic cloves, minced

¼ teaspoon crushed red pepper

½ teaspoon kosher salt

1 pound bucatini pasta

½ cup grated parmesan cheese

½ cup grated romano cheese

½ teaspoon black pepper

1 ½ cup reserved pasta cooking water
Instructions
Heat 2 tablespoons of the olive in a large skillet over medium low heat. Add the mushrooms, garlic, red pepper and salt to the pan. Cook, stirring often for 8- 10 minutes until the mushrooms have released all of their liquid and are lightly browned. Remove from the heat and set aside. 
Bring a large pot of water to a boil over high heat. Add the bucatini and cook according to the package directions for the tenderness that you desire.  Drain, reserving 1 ½ cups of the cooking water.
Return the pasta to the pot. Slowly add in the Parmesan cheese and Romano cheese a bit at a time, stirring it in. You do not want to just add it all at once and risk it clumping. Grated dried cheeses will work better than fresh grated in this recipe to blend in nicely.
Slowly add in ½ cup of the reserved pasta water. A creamy sauce will start to form. Add another ½ cup of the water if needed and a bit more until you have a perfect creamy pasta dish.