This Bean Relish recipe is about as old school New England as it gets! It is one of those classic signature dishes that has most likely been around for over 50 years and with good reason. It is delicious!
Bean Relish is simple to make and only takes a few minutes. It gets a little kick from the horseradish and Worcestershire sauce and a slight sweetness from the relish. Serve it with crackers and you are good to go. This is an easy appetizer for the holidays!
This Bean Relish is part of my family Thanksgiving day every year. You can make it up to two days ahead of time and it takes only about 10-15 minutes to make from start to finish.
If you want to try some other flavorful bean combinations, check out Black Bean Corn Salsa. This corn and black bean relish is goes well with Mexican recipes and bbq foods.It is made with red onion, tomatoes, and olive oil. Boston Baked Beans is another kidney bean recipe that goes great with hot dogs, or grilled meats. Spicy Black Beans only take  a couple of minutes to put together and are cooked at the simmering point over medium heat for five minutes. Black Bean Mexican Rice can be made with red bell pepper or green bell peppers. It is a hearty side dish.
Red Pepper Green Beans is a simple side dish that is colorful, flavorful and simple to make. They are one of those healthy recipes that would make a festive addition to a holiday buffet or dinner. Red bell peppers are a good way to add pretty color to the beans and the sweet red peppers, red wine vinegar and dijon mustard add lots of flavor to the dish.
SOME THINGS TO KNOW:FAQ'S
INGREDIENT TIPS:
Beans are an excellent source of dietary fiber and protein for a low calorie diet. Due to their ability to lower cholesterol and improve blood sugar levels, beans are beneficial for heart health. Read Why Beans Are Good For Your Health.
Adjust the amount of horseradish based on your preference for spice. Prepared horseradish can vary in intensity, so taste as you go and adjust accordingly.
Allow the relish to sit in the refrigerator for a few hours before serving. This resting period lets the flavors meld together and intensify.
SPECIAL EQUIPMENT NEEDED:
Medium bowl or large bowl: To combine all your ingredients.
Wooden spoon or rubber spatula: For mixing the ingredients together.
Measuring cups and spoons: For accurately measuring the mayonnaise, horseradish, sweet pickle relish, Worcestershire sauce, and seasonings.
Colander or Strainer: Essential for draining and rinsing the kidney beans. This step is important to remove the excess sodium and the liquid from the can, which can affect the taste and texture of your relish.
Knife and Cutting Board: For dicing the scallions and mincing the garlic slices.
SUBSTITUTIONS:
While kidney beans are specified, feel free to experiment with other types of beans for variety. Black beans and white beans like cannellini beans, pinto beans, or chickpeas (garbanzo beans)  can offer different flavors and textures.
If green onions are not available, you can substitute them with finely chopped red onion or chives for a similar flavor.
If you do not have sweet pickle relish, you can chop sweet pickles finely and use them. For a less sweet taste, dill pickle relish or chopped dill pickles can be used. If you like a spicier relish, look for a relish that has jalapeno peppers added to it.
Soy sauce or tamari can be used as an alternative to Worcestershire sauce , though they will add a different flavor.
HOW TO STORE BEAN RELISH:
The bean relish can be stored in the refrigerator for up to 3-4 days. The flavors will continue to meld and develop over time making this a one of those better the next day recipes. Transfer the relish into an airtight container. This helps to prevent the relish from absorbing other odors from the fridge and also keeps it fresh.
The mayonnaise in the bean relish will change consistency if frozen. Freezing the relish is not recommended.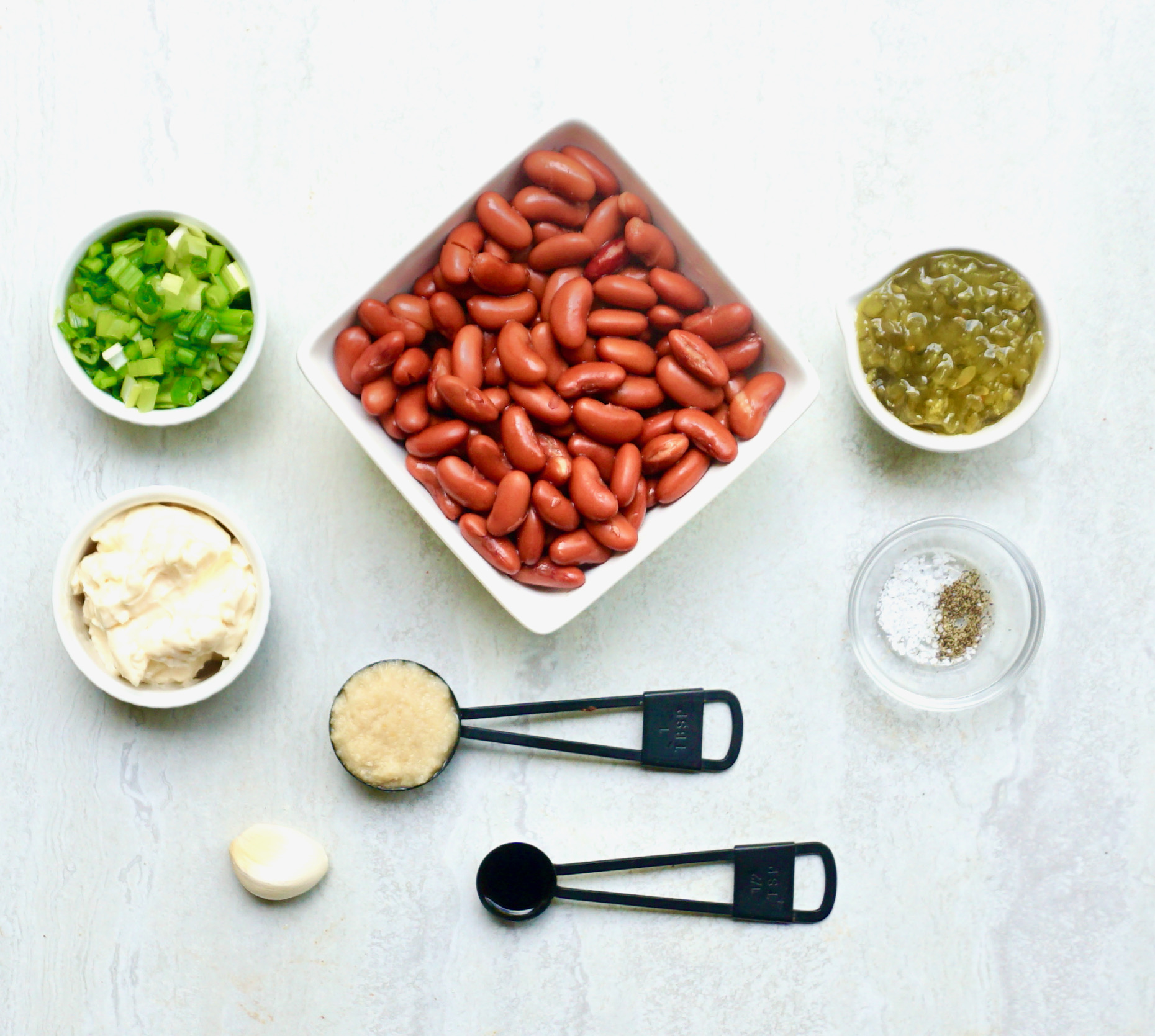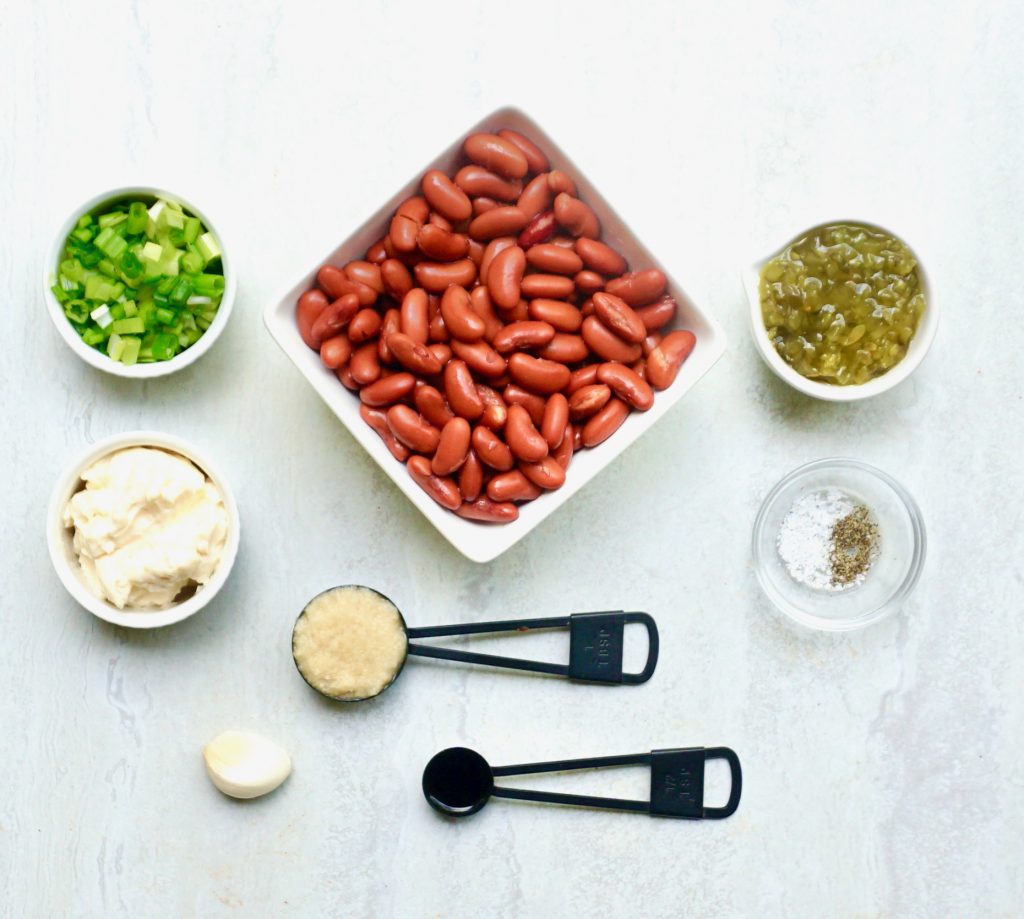 Place all of the ingredients into a medium or large bowl.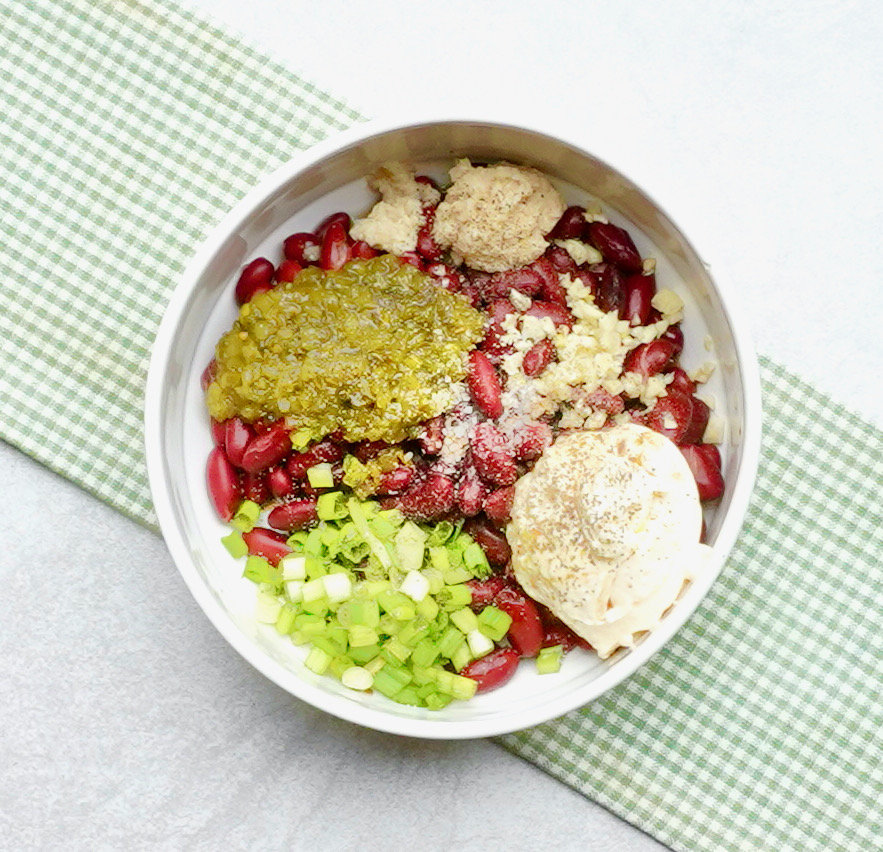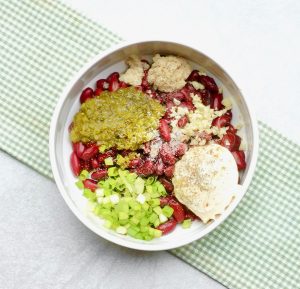 Combine the ingredients well.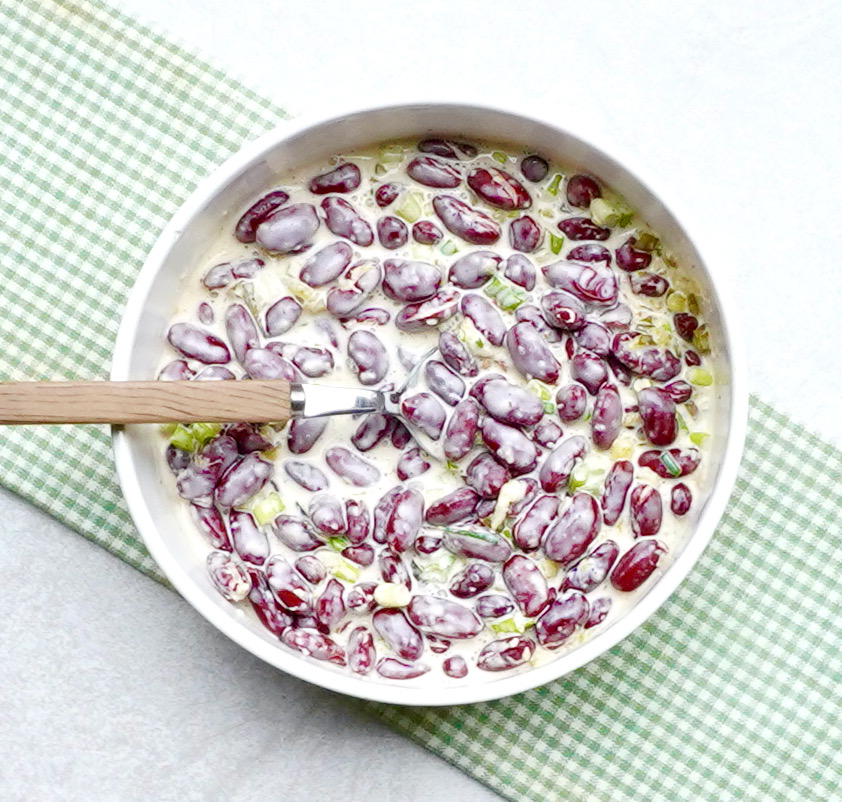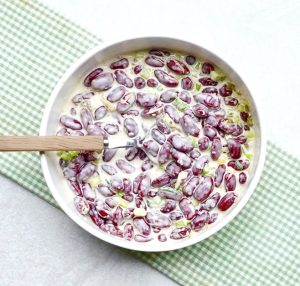 Bean Relish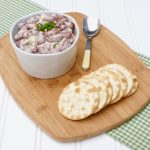 Print This
Ingredients
15 ounce can kidney beans, drained and rinsed

¼ cup scallions, diced

1 garlic clove, minced

¼ cup mayonnaise

1 tablespoon prepared horseradish

¼ cup sweet pickle relish

½ teaspoon Worcestershire sauce

¼ teaspoon salt

¼ teaspoon black pepper
Instructions
Place the kidney beans into a colander and rinse them in cold water.
Combine the kidney beans, scallions ,garlic, mayonnaise, horseradish, relish and Worcestershire sauce.
Add salt and pepper to taste.
Cover and refrigerate for at least 2 hours before serving and for up to 3-4 days. Serve either chilled or at room temperature.