Strawberry Whole Grain Pancakes are a healthy way to start the day. They are simple to make and cook in minutes.
Whole Grain Wheat Flour adds fiber and nutrients to your diet. It does not go through the refining process like all purpose flour so the fiber rich germ containing vitamins, protein and antioxidants remains in tact.
Roasted Strawberries make a perfect topping to the pancakes. They add a lot of extra flavor without being overly sweet.
If you are a fan of pancakes check out Red Velvet Pancakes, Pumpkin Oatmeal Pancakes, Caramel Apple Pancakes, Blueberry Cinnamon Pancakes, Gingerbread Pancakes , Strawberry Banana Pancakes and Banana Foster Pancakes.
SOME THINGS TO KNOW:
Whole Grain Sprouted Wheat Flour is similar to whole wheat flour. It contains the same nutrients, but has larger quantities of the nutrients.
You can use whole wheat flour in this recipe. The measurements will be the same.
If you are cooking the pancakes in batches, preheat your oven to 200 degrees before you start to cook them. When the first batch is ready, place them on a baking sheet in to the preheated oven until you have finished cooking them all.
These pancakes will keep in the refrigerator for 2-3 days.
You can freeze these pancakes for 2-3 months. To freeze them, place them onto a baking sheet and put them into the freezer. Once they are frozen, place them into an airtight freezer and return them to the freezer.
You can reheat defrosted pancakes on a baking sheet lined with parchment paper or foil.  Preheat the oven to 350 degrees. Place the pancakes onto the baking sheet in a single layer and cove it tightly with foil. Place into the oven for 5-10 minutes until they are heated through.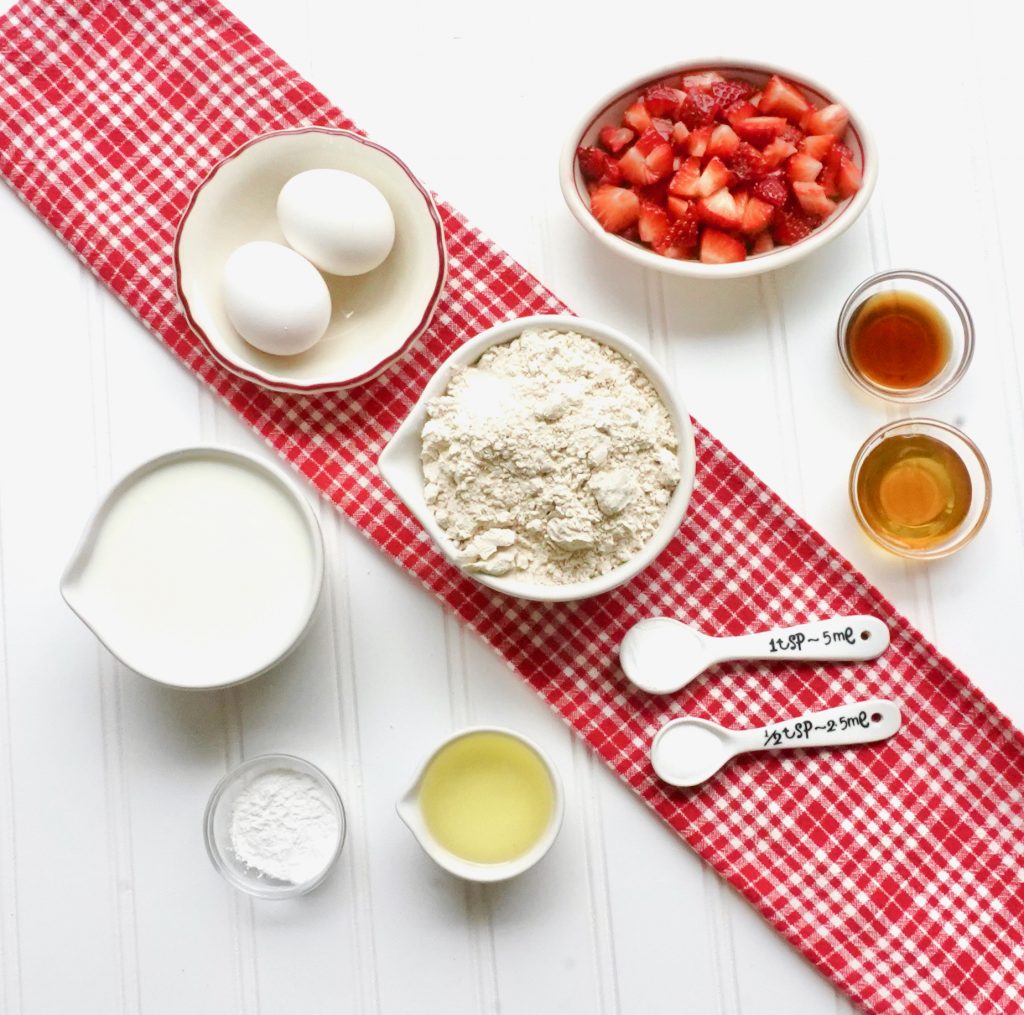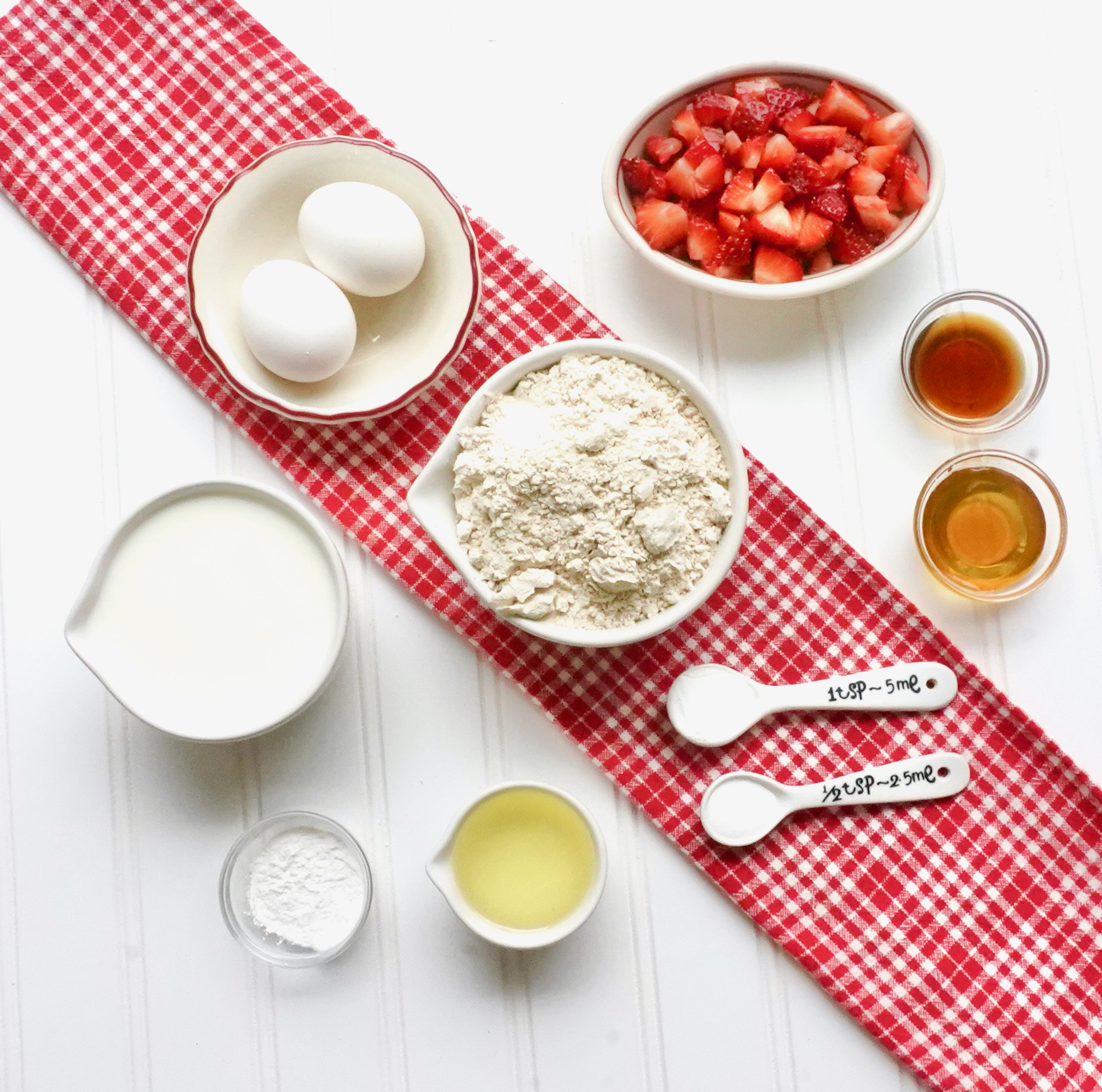 Strawberry Whole Grain Pancakes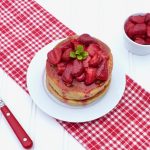 Print This
Ingredients
1 ½ cups whole grain sprouted wheat flour

1½ teaspoons baking powder

1 teaspoon baking soda

½ teaspoon salt

2 large eggs

2 tablespoons honey

1 cup milk

1⁄4 cup canola oil

1 teaspoon vanilla extract

1½ cups fresh strawberries, diced
Instructions
In a large bowl, mix the flour, baking powder, baking soda and salt.
In a small bowl, beat the eggs. Stir in the honey,  milk, canola oil and vanilla extract.
Pour the wet ingredients over the dry ingredients and gently whisk them together, mixing just until combined.
Stir in the strawberries.
Spray a griddle or a large skillet with non stick spray and heat over medium heat.
Pour 1/3 cup batter onto the griddle for each pancake.  Cook until the top of each pancake is speckled with bubbles and some bubbles have popped open, about 2 minutes.  With a spatula, turn the pancakes over and cook until the underside is lightly browned about 2 minutes.
Serve immediately or keep warm in 200 degree oven while you finish cooking the rest.
Serve with roasted strawberries or maple syrup.