Pumpkin Oatmeal Pancakes are a great fall breakfast. The pumpkin makes them fluffy and moist. The oatmeal and whole wheat flour makes them a healthy option that will keep you full for quite a while.
The batter is easily made in a blender and the pancakes cook in only 5-6 minutes. I will give you mixing directions without a blender as well. You can cook them on a griddle or in a skillet. This recipe makes a dozen pancakes. If that is more than you need don't worry! The extra pancakes will freeze nicely.
Pumpkin Oatmeal Pancakes would be a fun breakfast for both Halloween and Thanksgiving. If you want to try some other fall pumpkin breakfast options check out Pumpkin Crumble Muffins, Pumpkin Waffles,Cream Cheese Pumpkin Bread, Pumpkin French Toast and Pumpkin Baked Donuts.
If you would like to try another special pancake for the holidays that is not pumpkin, check out Bananas Foster Pancakes.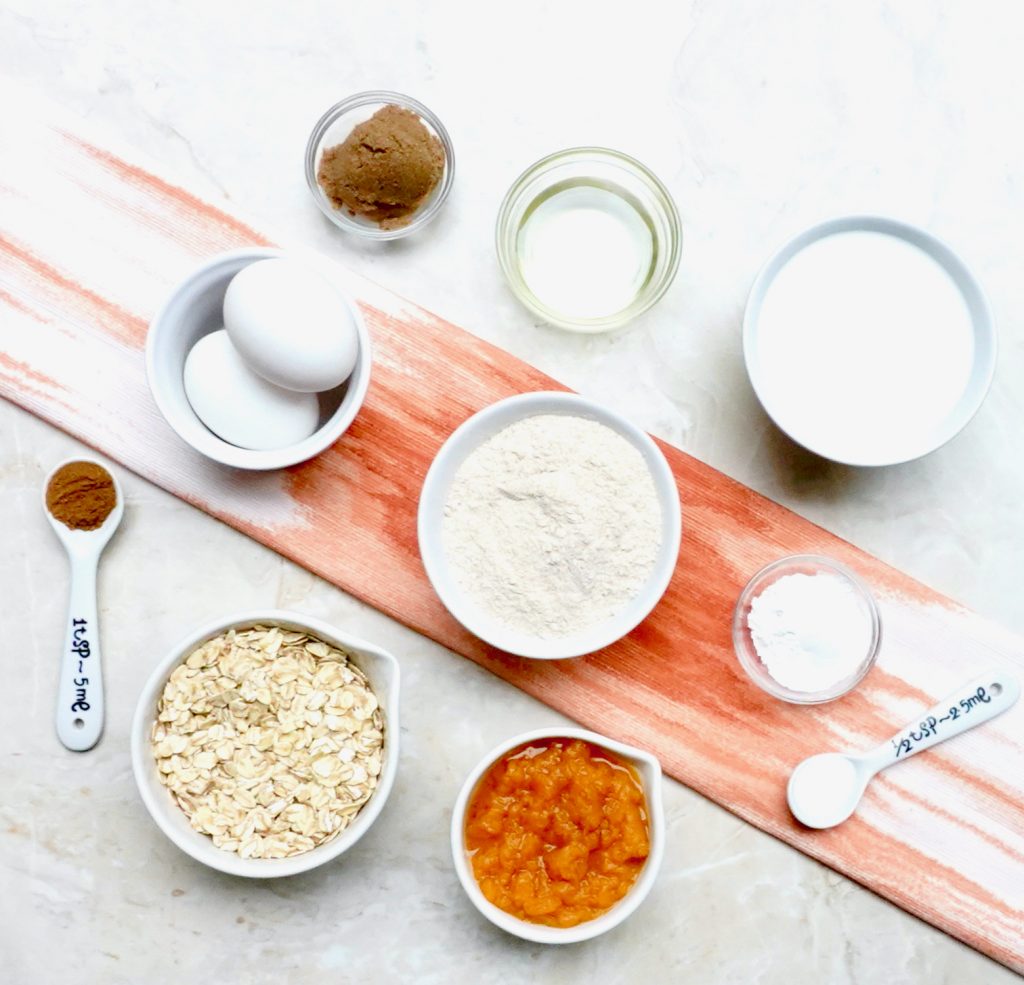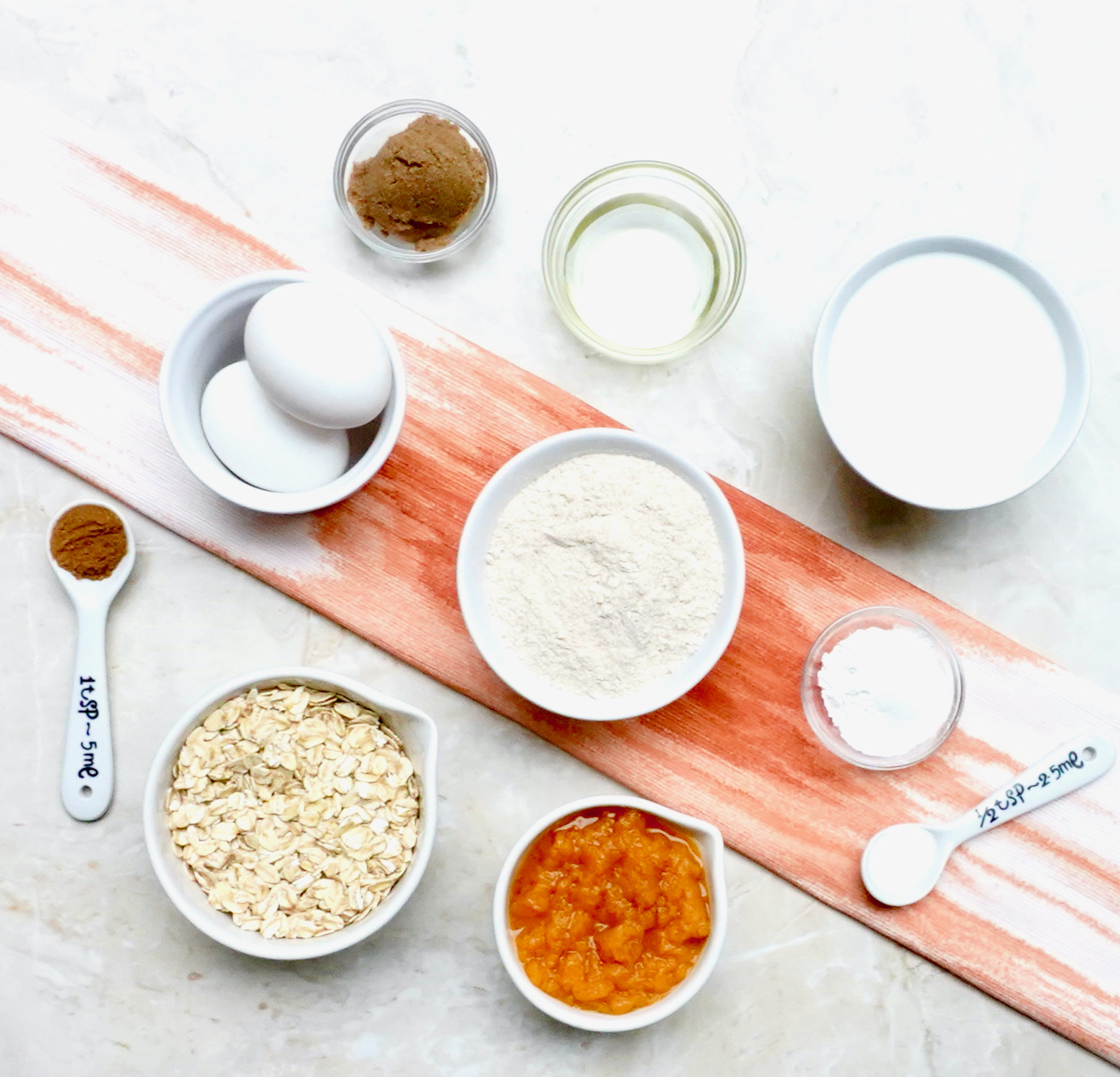 Pumpkin Oatmeal Pancakes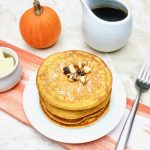 Print This
Ingredients
1 cup whole wheat flour

1 cup old fashioned rolled oats

2 tablespoons dark brown sugar

2 teaspoons baking powder

1 teaspoon pumpkin spice

½ teaspoon iodized salt

2 large eggs

1 cup milk

½ cup pumpkin puree

2 tablespoons canola oil

cooking spray
Instructions
To mix with a blender:
Add the flour, oats, brown sugar, baking powder, pumpkin spice, salt, eggs, milk, pumpkin,  and canola oil to your blender. Process until you have s smooth batter.
If you do not have a blender but have a food processor, add the oatmeal and process it until is smooth like flour.
in a large bowl, combine the flour, processed oatmeal, brown sugar, baking powder, pumpkin spice, and salt with a whisk.
In a medium bowl, whisk the eggs, milk, pumpkin and canola oil.
Add the wet ingredients to the dry ingredients and whisk together well.
Heat a griddle to 350 degrees or heat a skillet over medium low heat.
Spray with cooking spray.
Use a ¼  cup measuring cup to measure out the batter. Add ¼ cup at a time to the griddle or skillet, pouring slowly to create a round pancake.
Cook for 2-3 minutes until bubbles start to form.
Use a metal spatula to turn the pancake over and cook another 2-3 minutes until the second side is slightly browned.
If you are cooking the pancakes in batches in a skillet, place the first batch into a 200 degree preheated oven on a baking sheet to keep warm while you cook the remaining pancakes.