Is there anything better than chili? It is a bit heartier than soup and it covers all the bases.Add a couple extra toppings and you are good to go. I am sharing with you today a great recipe for White Bean Turkey Chili. 
This is a recipe from the Tuttorosso Tomatoes website. I am partnering with them today along with the Feed Feed to kick off Chili Season. They are a great resource for some other chili recipes, tips and techniques. #ad
There are several things I loved about this chili. It was healthy. It was filling. The tomatoes were amazing and it was very easy to make. I brought it to work for lunch this week and  it would work just as well for all you game day fans on the weekend. 
Ingredients are so important and I have long been a fan of Tuttorosso Tomatoes. I know that my recipes will always turn out well with them and I know they are the best quality tomatoes I can buy. The pride and care of family ownership is so important. 
If you would like to try another chili recipe using Tuttorosso Tomatoes check out Taco Chili. It's a great game day chili. 
This post is being sponsored by Tuttorosso Tomatoes and Feedfeed. All words are my own.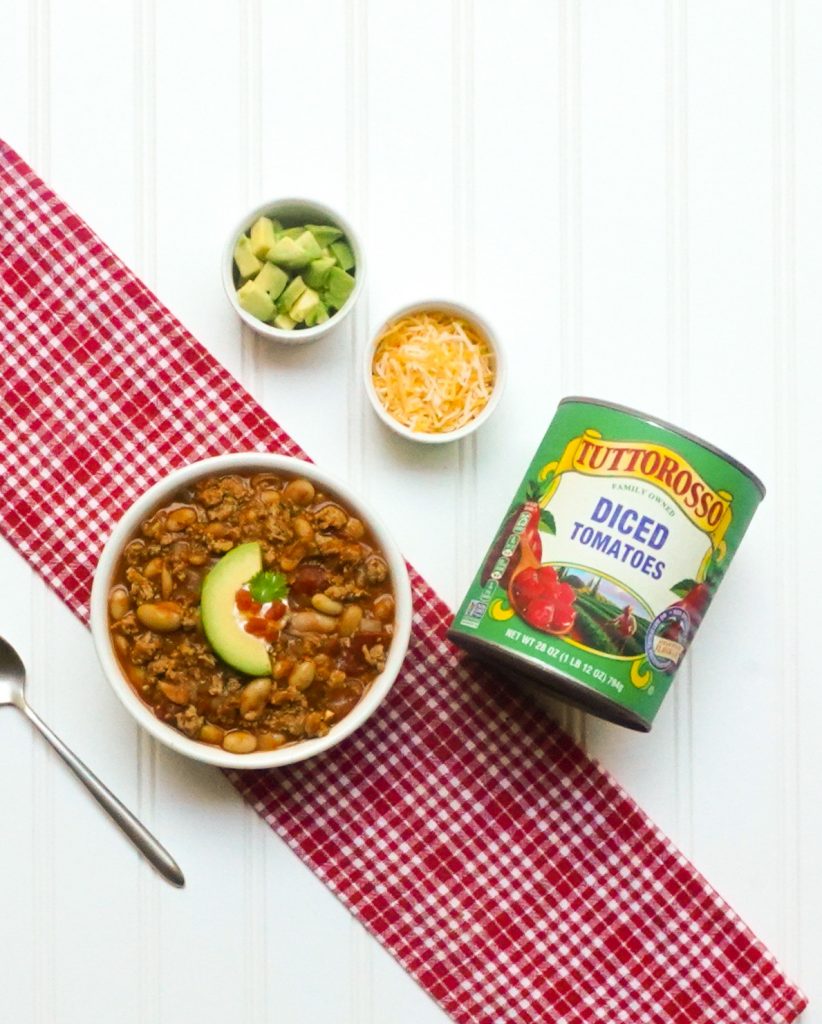 White Bean Turkey Chili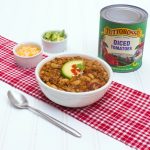 Print This
Ingredients
1 tablespoon extra virgin olive oil

1 pound ground turkey

1 medium onion, chopped

4 garlic cloves, minced

1 medium green bell pepper, chopped

1 (28 ounce) can Tuttorosso® Diced Tomatoes

1 tablespoon ground cumin

1 tablespoon chili powder

1 tablespoon dried oregano

2 cups chicken stock

1 (15.5 ounce) can great northern beans, rinsed and drained

1 (15.5 ounce) can cannellini beans, rinsed and drained

Salt and black pepper to taste
Instructions
Step 1
Heat the oil in large saucepan over medium-high heat. Add turkey, onion, garlic and pepper; brown for 5 to 6 minutes or until turkey is crumbled and no longer pink.
Step 2
Add diced tomatoes, cumin, chili powder, oregano and chicken stock; bring to a boil, stirring occasionally. Reduce heat to simmer and stir in beans. Continue cooking for 20 minutes. Season with salt and pepper to taste.
Step 3
Serving options: Top with chopped avocado, shredded Mexican blend cheese and chopped fresh cilantro, if desired.