Twice Baked  Sweet Potatoes are a great side dish for the holidays because they can be prepared ahead of time and then baked for the second time when you are ready to serve dinner.
Sweet potatoes are naturally sweet so just s touch of brown sugar is added to enhance that. Butter and sour cream make them extra creamy and parmesan cheese and thyme give them nice flavor.
Twice Baked Sweet Potatoes can also be frozen if you want to make them well in advance. They go well with holiday meats and poultry and add a nice touch of color to your holiday meal.
If you are a fan of sweet potatoes, check out Sweet Potato Latkes and Roasted Brussels Sprouts and Sweet Potato.
You might also like Twice Baked Acorn Squash.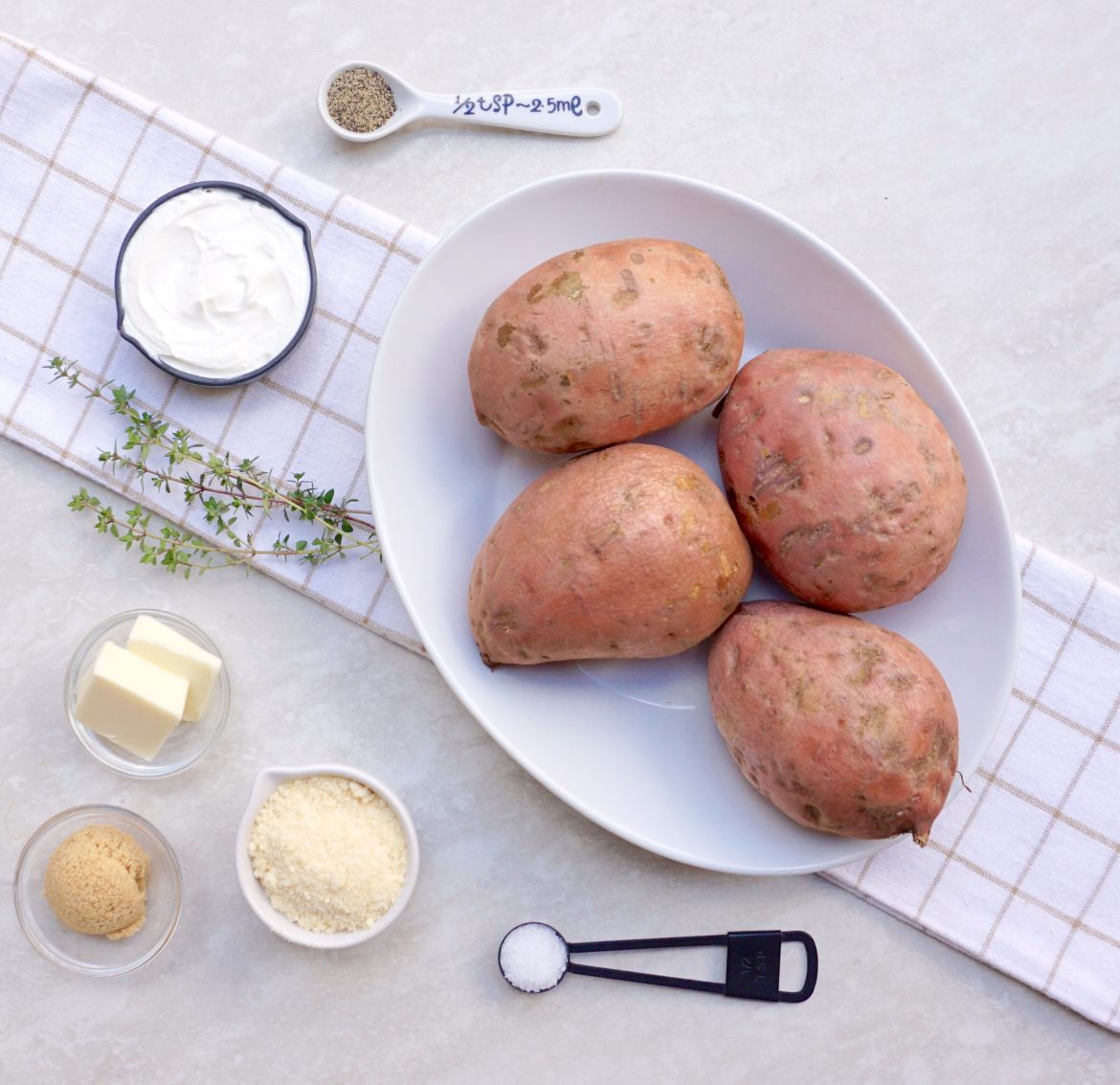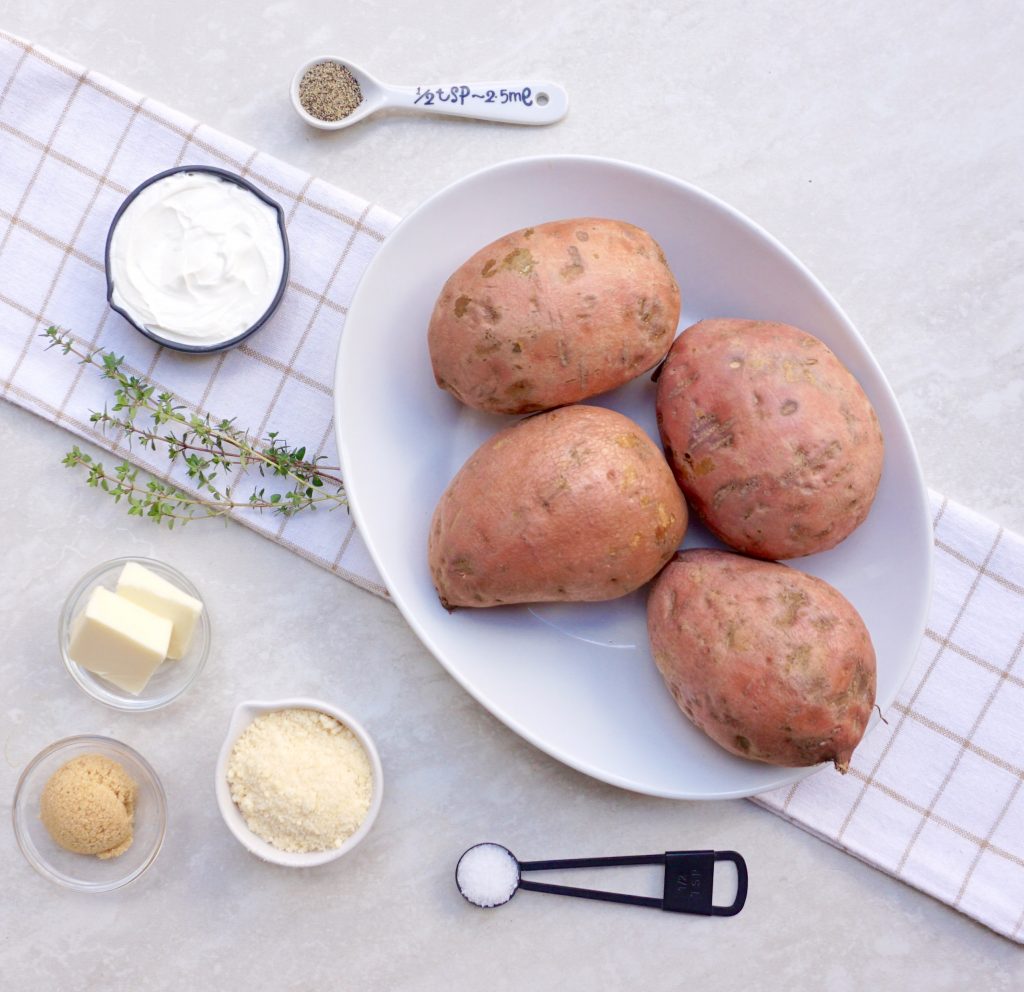 Twice Baked Sweet Potatoes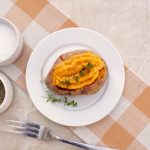 Print This
Ingredients
4 medium sweet potatoes

2 tablespoons butter, room temperature

1 tablespoon brown sugar

¼ cup sour cream

¼ cup parmesan cheese

1 teaspoon fresh thyme leaves or ¼ teaspoon dried thyme

½ teaspoon kosher salt

½ teaspoon black pepper
Instructions
Preheat your oven to 375 degrees. 
Scrub the potatoes well. Prick each potato with a fork in a couple places. This is important to keep the potato from bursting while it is baking.
Bake for about an hour. To test to see if the potatoes are done, insert a fork into the thickest part of the potato. If you do not have any resistance, you will know that the potato is done.
Let the potatoes cool slightly. Take a knife and slice a very thin slice of the skin off the top of the potato to open it up.
Very carefully scoop the potato out of the shells into a large bowl if you will be using a hand held electric mixer, or to the bowl of your stand mixer. Make sure that you keep the shell intact.
Add the butter, brown sugar, sour cream, parmesan cheese, thyme, salt and pepper to the bowl. 
Beat the potatoes until all of the ingredients are blended in and they are smooth and creamy.
Carefully spoon the mashed potatoes back into the shells, filling them evenly.
You can reserve some of the potato to pipe over the tops. If you do not have the equipment to do that, spread the potato smoothly and run a fork through to create lines on the top.
Return the potatoes to the oven and baked for 20-30 minutes until they are heated through and lightly browned.
Notes
If you would like to prepare these well in advance. Place the stuffed potatoes into the freezer. Defrost them before using and do the second bake.