Chipotle Chicken Tacos are healthy and full of flavor. Lean ground chicken is cooked then seasoned with spices and chipotle peppers in adobo sauce.
Chipotle Peppers are Jalapeno peppers that have been smoked and dried. They are canned with a rich adobo sauce that is a flavorful, reddish brown tomato sauce. While they add some heat to the chicken, it is a subtle heat and not overbearing at all. The recipe calls for 2 peppers and 1 tablespoon of sauce. If you are a fan of spicy food you can just add more! If you want only the slightest bit of heat only use one pepper.
You can serve these in either hard or soft taco shells and top them with salsa, cheese, sour cream, Avocado Crema or any of your favorites. Black Bean Corn Salsa is a great addition.
If you would like to try another chicken recipe to use in tacos, check out Mexican Pulled Chicken. If you love tacos any time of the day, check out Breakfast Tacos. You could also use this chicken mixture in Taco Salad.
If you are a taco fan, check out Turkey Black Bean Tacos.
You might also like Chipotle Chicken Pasta.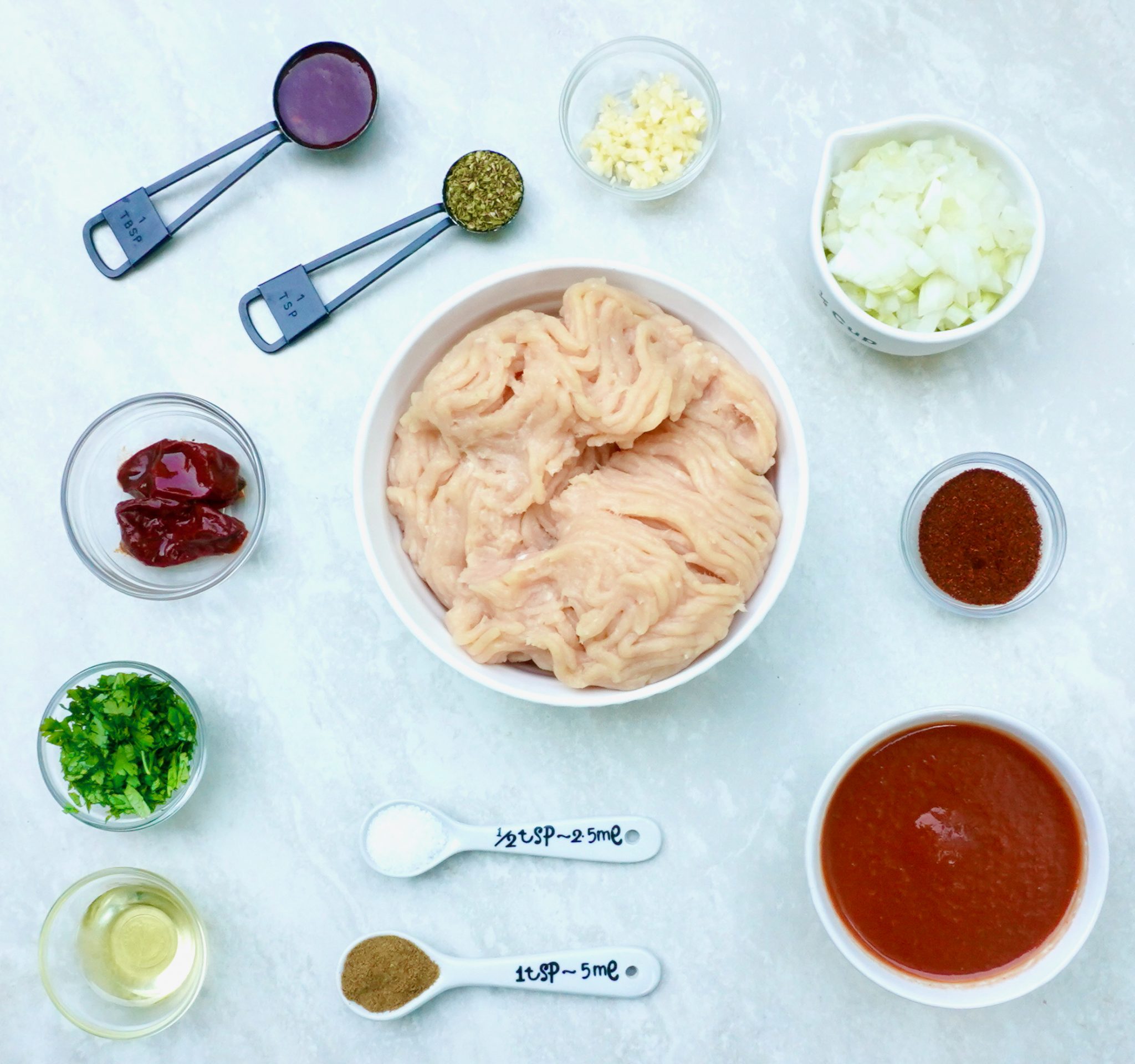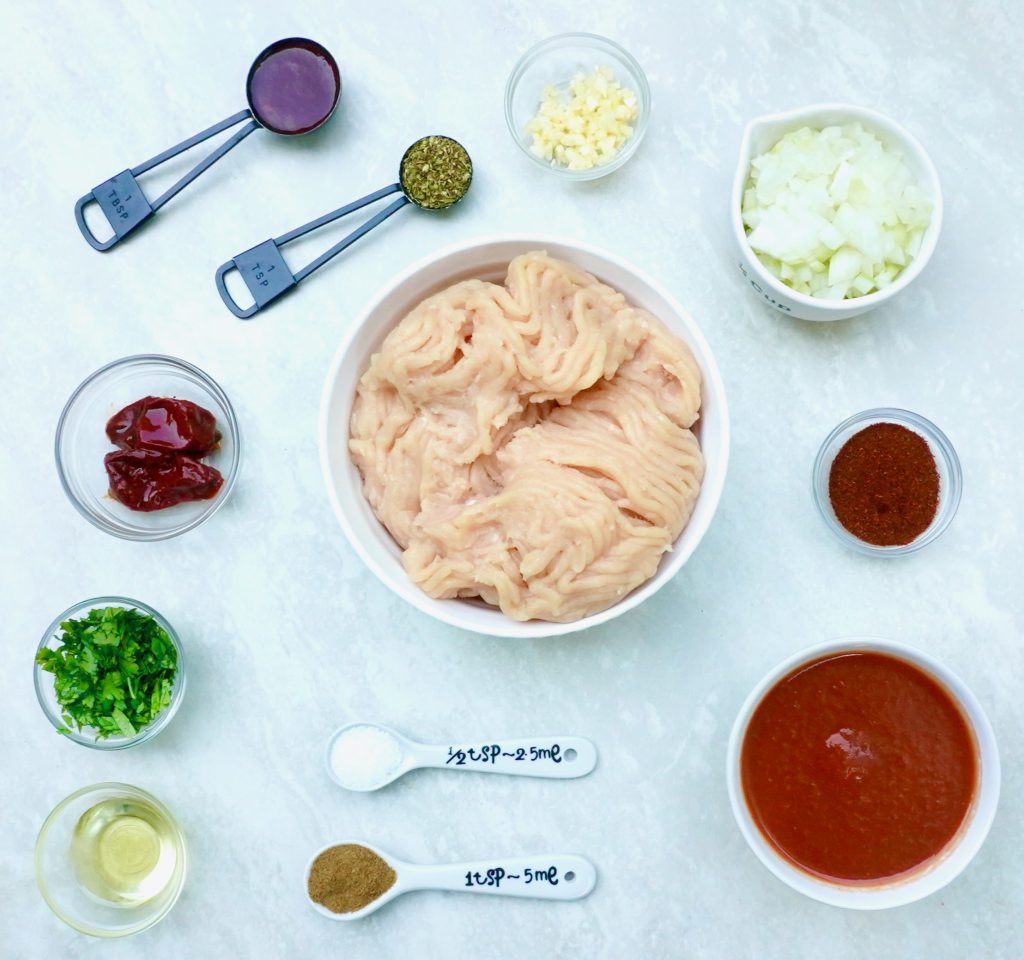 Chipotle Chicken Tacos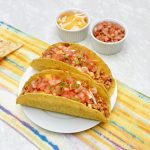 Print This
Ingredients
1 tablespoon olive oil

½ cup yellow onions, chopped

2 garlic cloves, minced

1 ½ pounds lean ground chicken

8 ounce can tomato sauce

2 chipotle peppers in adobo sauce, chopped fine

1 tablespoon adobo sauce

1 teaspoon dried oregano

2 teaspoons chili powder

1 teaspoon cumin

½ teaspoon kosher salt

½ cup fresh cilantro, chopped

1 cup water

.

For serving:

hard and soft taco shells

Mexican cheese

salsa
Instructions
Heat the olive oil in a large skillet over medium low heat. Place the onion and garlic into the skillet and cook them for 2 minutes until they begin to soften.
Add the chicken to the pan and cook until it is no longer pink. Break up any chunks with a knife and fork so the mixture is smooth. This will take about 10 minutes.
Add the tomato sauce, chipotle pepper, adobo sauce, oregano, chili powder, cumin, salt, cilantro and water to the skillet.
Turn the heat to high so the mixture starts to boil. Turn the heat back down to medium low and let it simmer, uncovered for 10 minutes to blend the flavors.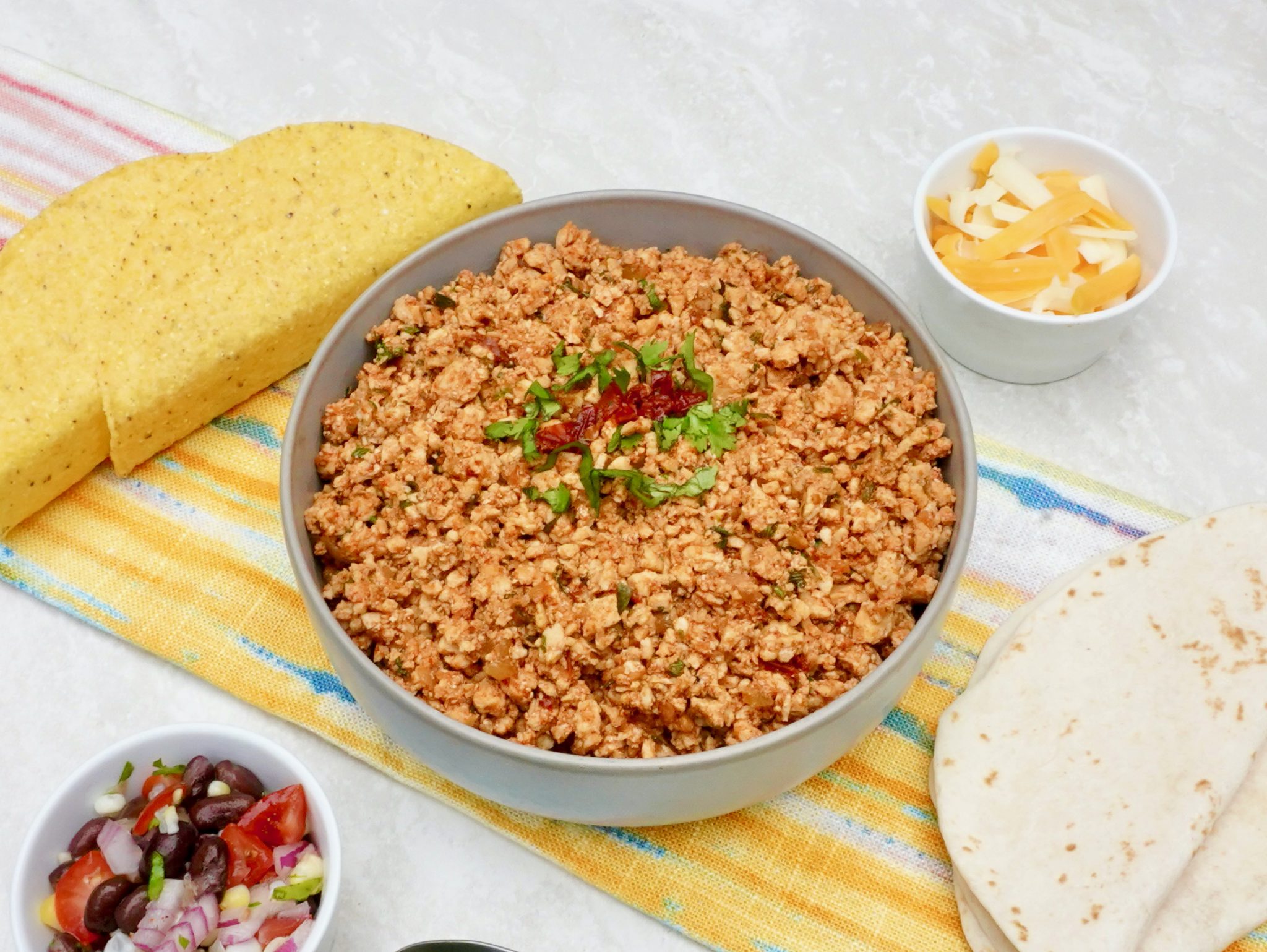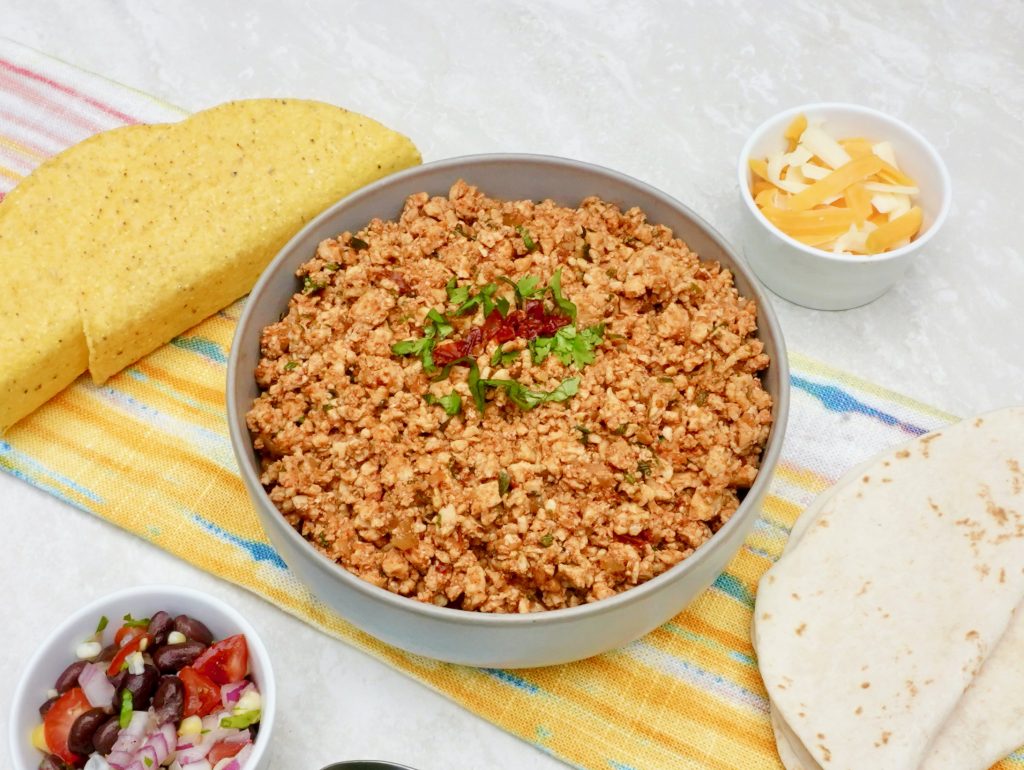 The chipotle chicken mixture would also be great for quesadilla, burritos or a taco salad.